K1 Speed offers the most exciting and effective way to advertise and publicize your brand or company. With centers nationwide and over three million customers, K1 Speed reaches a continuous stream of consumers that demonstrate their ability to become loyal customers to those that are affiliated with K1 Speed.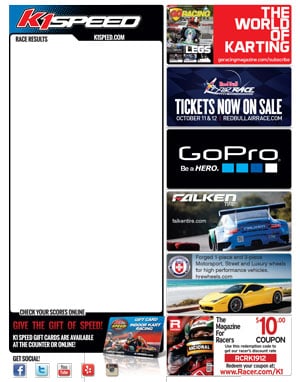 Over 5 million registered members in our client database
Over 100,000 corporate clients
Foot traffic – take advantage of the high foot traffic of over 2 million per year
E-blast reach – over 25 million e-blast newsletters send per year / 2-3 times monthly
Top ranked in Google searches – over 1 million single visitors and millions of page views
Yearly K1speed.com website online reach – 1 million unique visitors
Social Media – over 150,000 Facebook fans, over 20,000 Twitter and Instagram followers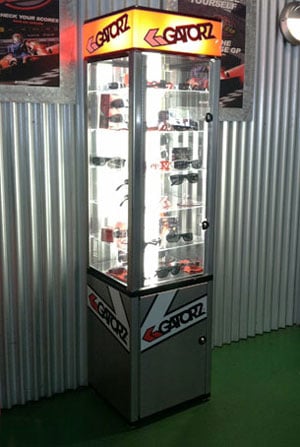 FULLY CUSTOMIZABLE PACKAGES:
Advertising/logo placement on score sheets at all or select locations (print-out for each driver after race)
Track banner (s) at all or select locations (sizes may vary)
Web banner on www.k1speed.com linking to your site (traffic – 1.2 million page views per month)
Dedicated e-blast to entire national email database or targeted to location, demographic, etc.
Product display – vehicle or item of advertisers choice
Collateral display on counters and tables – flyers, brochures, giveaways, stickers, etc.
Advertising logo placement on helmets (karts optional)
Advertising on flat-screen televisions – brand commercial, call to action, logo on predetermined screens
Online promotion – blog, social media posts to push product or special offer
Discount race passes – incentive for your staff, auction/raffle prizes, etc.
Race league sponsorship – Challenge Grand Prix and Junior Race League logo placement on all collateral, year-end prize, etc.
Karting Academy sponsorship – logo placement on all collateral, goodie bag inserts, etc.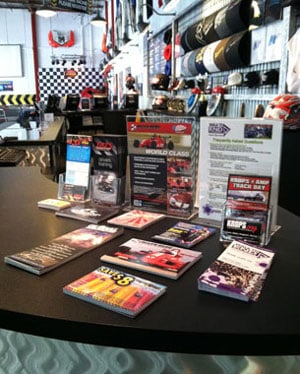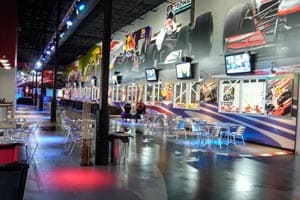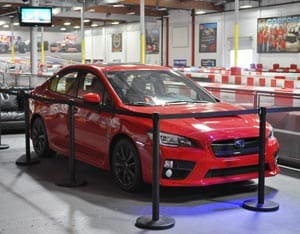 INQUIRE ABOUT ADVERTISING WITH K1 SPEED