01

August

In Celebrities at K1 Speed, Events by

K1 Speed Staff Writer

Tags: anaheim, big frame, Indoor Go Kart Racing, indoor go kart track, Indoor Kart, indoor kart racing, Indoor Karting, indoor karting center, K1 Speed, sam pepper, social media, subscribe, subscribers, tay zonday, timothy del la ghetto, tubefilter, Vidcon, Wednesday Night, you tube, youtube, youtuber
RECAP: VidCon 2013 Pre-Party at K1 Speed!
K1 Speed Blog - go karts, karting and go-kart race events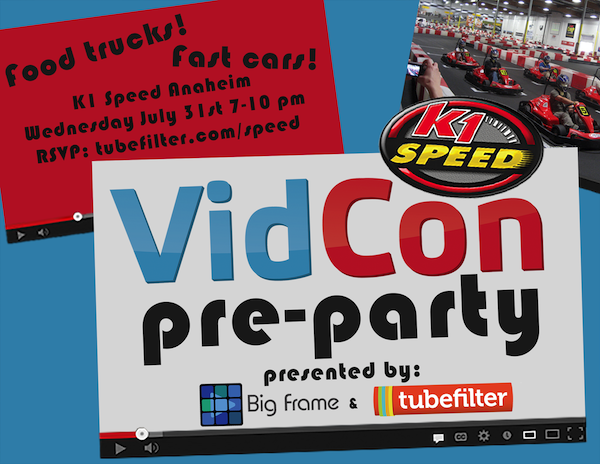 Thanks to everyone who came out Wednesday night! We had a blast hosting you all at the VidCon 2013 Pre-Party presented by Tubefilter & Big Frame at K1 Speed Anaheim.
We're very excited to see VidCon grow each and every year. Thanks to all of our friends at Rocket Jump, Machinima, Maker Studios, Big Frame, etc. for making 2013 great! See you next year.
Here's the latest video from last night's event.