Southern charm in Texas makes the first US stop a delight for fans and teams alike
Texas, known affectionately as the 'Lone Star' state, is the second largest in the USA. The enormous geographic area includes the Dallas-Fort Worth counties, which transformed themselves from a sleepy cattle rearing territory, to a bustling metropolis representing the economic and cultural hub of North Texas.
The Metroplex area, as it is now more commonly known, is one of just twelve American metropolitan areas that have teams in each of the four major professional sports leagues; NFL, baseball, basketball and the National Hockey League. Comfortable entertaining sports fans across the US, the Texas stop of the Red Bull Air Race is sure to attract a large amount of interest and greatly benefit from the rich sporting pedigree the area boasts.
Tickets are now available for Red Bull Air Race Dallas-Fort Worth September 6-7, 2014 at Texas Motor Speedway. Click here to buy your tickets now!
Local Hero: #CatchKirby
Native Texan from Corpus Christi, Kirby Chambliss, is one of the two American pilots to ever win the Red Bull Air Race World Championship. As Red Bull Air Race returns after a three-year hiatus – Chambliss is looking to maintain his championship momentum on his home turf at Texas Motor Speedway. More information on Kirby here.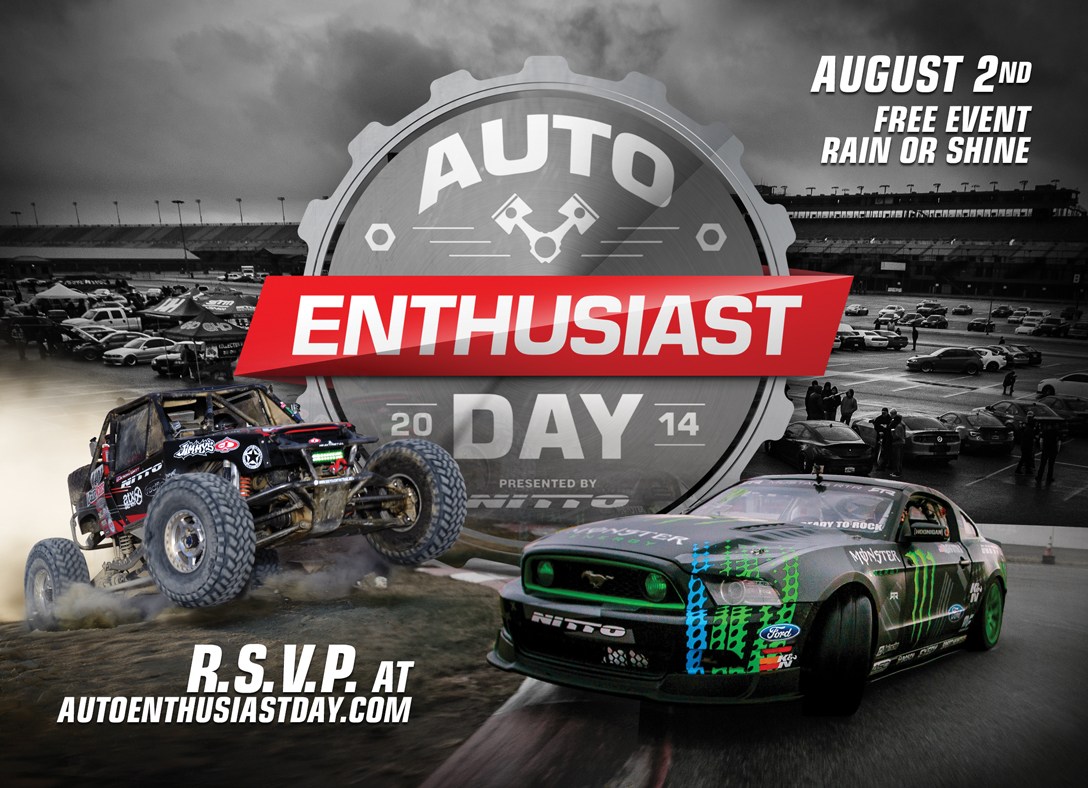 Join us for the 2nd annual Auto Enthusiast Day. The event will take place on Saturday, August 2nd at Angel Stadium of Anaheim from 11am – 4pm. Stop by the K1 Speed booth for discount races, prizes & photo op with K1 girls.
What: 2nd annual Auto Enthusiast Day
When: Saturday, August 2nd from 11am – 4pm
Where: Angel Stadium (2000 E Gene Autry Way, Anaheim, CA 92806)
Highlights:
Free Admission (*Parking: $10)
Raffles & Prizes
Drifting Demonstrations
Car Show
Vendor Midway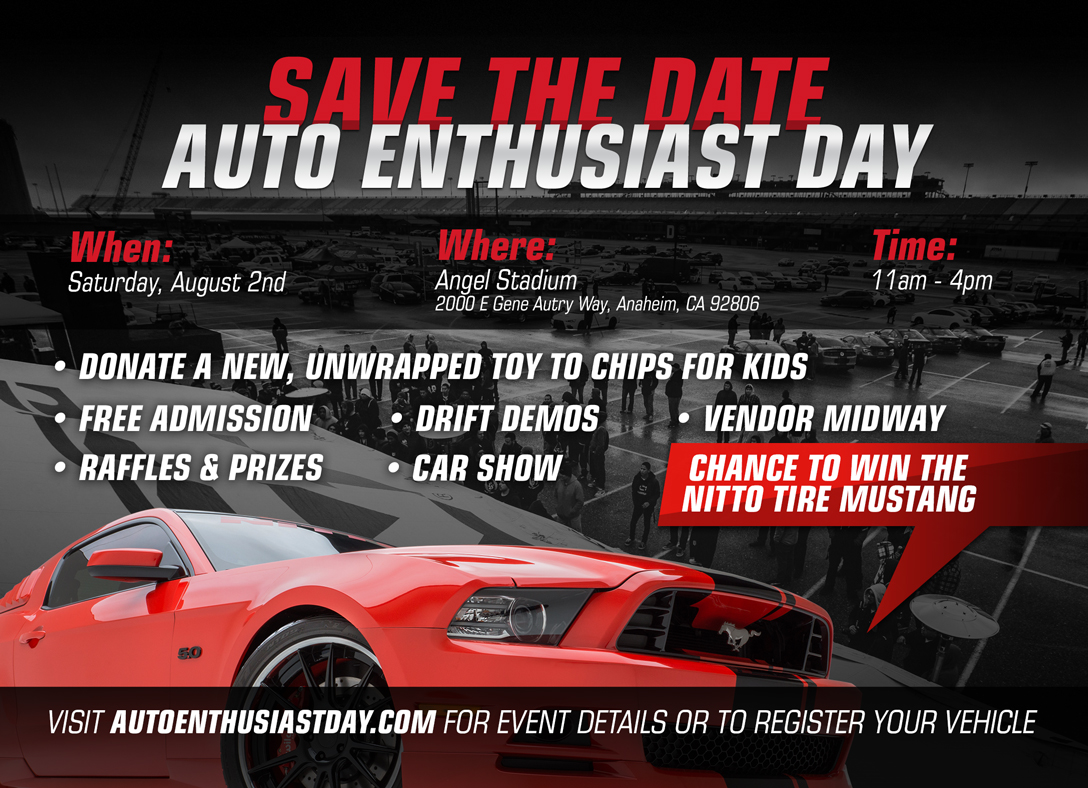 Chance to win the 2013 Nitto Tire SEMA Mustang
Confirmed Attendees: Vaughn Gittin Jr, Matt Powers, Matt Field, Odi Bakchis
Bring a new, unwrapped toy to donate to CHIP's for Kids

Join us Sunday, August 31st for the ProKart West Challenge presented by K&N Filters, Falken Tire, Mothers Polish, Red Bull, Exotics Racing and olloclip. We are challenging the best racers in Southern California for a special format of racing. We are utilizing track 1 and the supertrack to test your skills against the best. Podium winners will receive CA$H PRIZE$ and Prize Packages from our sponsors. Space is limited so you don't want to miss out on this!
Click the button to sign-up online and reserve your spot!
When
Sunday, August 31, 2014
7pm – 9pm
Where
K1 Speed Irvine – 17221 Von Karman Ave. Irvine, CA 92614
Format
Qualifier (1) – track 1
Qualifier (2) – track 1


Final – SuperTrack

Registration – $50 per person
14 lap qualifier (1), 14 lap qualifier (2), 7 lap final
Event details
- There will be two qualifying rounds consisting of 14 laps each. Your single fastest lap time from both qualifiers on each track will be used to determine your position in the final heat
- Final race will consist of a 7 Lap position race on the SuperTrack
- Final race will be a Rolling start
- There will only be ONE rolling start! No Restarts
- Everyone who registers receives a wristband
- Wristband gets you a race spot, food and drink
- Reserve your spot online or walk-ins available prior to race start
- Event open to the public ages 16+
Prizes
1st place – $250 check and Sponsors Prize Package from K&N Filters, Falken Tire, Mothers Polish, Exotics Racing and olloclip ($1000+ in sponsor prizes)
2nd place – $100 check and Sponsors Prize Package from K&N Filters, Falken Tire, Mothers Polish, Exotics Racing and olloclip ($1000+ in sponsor prizes)
3rd place – $50 check and Sponsors Prize Package from K&N Filters, Falken Tire, Mothers Polish, Exotics Racing and olloclip ($1000+ in sponsor prizes)
Rules
The "ProKart West Challenge" is open to the public 16+ ages. Employees of K1 Speed and parent companies are not eligible to participate in the challenge. Participation in the Challenge constitutes entrant's full and unconditional agreement to and acceptance of these Official Rules ("Official Rules"). VOID WHERE PROHIBITED OR RESTRICTED BY LAW.
The prizes to be awarded from the Challenge are as follows: Winners are solely responsible for any and all federal, national, state, provincial and local taxes, if any, that apply to prizes.

Join us on Friday, July 25th for the First Annual MINI MIDNIGHT RUN at K1 Speed San Francisco.
Meet & Greet with DuelL AG President, MINI Car Show, Vendor Exhibits and indoor karting! #MMR2014
Presented by:
DuelL AG North America
Innotech Performance Exhaust
NM Engineering
Wilwood Brakes
DNA Tuning
Detail Maniacs
K1 Speed
Red Bull
Friday, July 25th – 11am-6pm
K1 Speed
160 Beacon St.,
S. San Francisco, CA 94080
(650) 741-0215

Improve your times with Patricio Jourdain at our Karting Academy. Sign up TODAY! Spots are filling up fast.
K1 Speed Seattle
Adult Class – August 2nd, 2014 8:00 AM to 11:00 AM
Adult Class – August 3rd, 2014 8:00 AM to 11:00 AM
K1 Speed Santa Clara
Junior Class – August 30th, 2014 8:00 AM to 10:00 AM
Adult Class – August 31st, 2014 8:00 AM to 11:00 AM
Our go kart classes – we offer a race class for beginners and a racing class for advanced competitors – are a great way to learn more about karting and motorsport. If you would like to get involved with the sport of karting or are interested in improving your lap times with more advanced racing techniques, we would be happy to help. Karting is our passion at K1 Speed, and we are intimately familiar with the workings of our 20hp electric karts and the ins-and-outs of proper racing technique. If you are looking for an affordable race class, then our go kart racing class is for you! Please feel free to contact K1 Speed today for more information or to schedule a reservation.
New techniques taught
More track time
Over 1000 drivers attended in the past 2 years
Karting Academy Details
The Racing School is split in to 2 categories based on age and height requirements. The JUNIOR CLASS is for kids 6 to 11 years of age with a minimum height of 48″ and must have some karting experience. 10 seats available per class. The ADULT CLASS is for adults age 12 and up with a minimum height requirement of 4′ 10″ (58″), 20 seats available per class.
About Patricio Jourdain
Professional Racing Career:
2013 Skullcandy Team Nissan Driver
NASCAR Racing
Stock Car National Champion Mexico
Formula Renault USA
Formula BMW Europe
Ford Trailer Truck Series
Touring Cars
Karting
Formula Barber Dodge Series USA
Training & Coaching:
Toyota Driving School
Porsche Driving Experience
Audi
Seat Racing
Pirelli Driving School
General Motors
Ford Motor Company
Police Car Testing for Mexican Government
K1 Speed Racing School Includes:
Driver Welcome
Track Session 1 – Track Walk-Through and Racing Concepts
Track Session 2 – Follow Instructor
Evaluation 1 – Group Feedback
Track Session 3 – Simulate Rolling Start
Evaluation 2 – Individual Feedback
Track Session 4 – Race Mode
Awards
Promotional Products Provided By:


At 23, the southern California native driver KC Cook's karting career is accelerating rapidly and taking him global. Cook began his racing career only four short years ago but in that time has claimed major titles and made a name for himself on and off the track. KC "The Chef" Cook holds major promise for the rest of the 2014 season and the years to follow.
Born in Long Beach, CA, KC Cook began karting at K1 Speed Indoor Karting facility in April 2010. Competing in just about every Challenge GP League Championship in Southern California. Looking to progress quickly, he sought out the renowned Calspeed Karting, known to hold the world's largest Arrive and Drive Series. With a talent pool so deep, one could definitely say the competition to earn a spot at the Sodi world Finals was challenging. With sold-out races at 120 drivers each month, 40+ kart Fleet, and over 10 different track layouts throughout the year, Calspeed attracts a wide range of ability from all over the country. After claiming a Rookie of the Year title in 2012, the results of his sophomore season in 2013 earned him a spot in the 2014 Sodi World Finals.
The Sodi World Finals take place in Le Mans, France where a collection of 250 drivers, from over 20 different countries gather to compete for the title of World Champion. The new, FIA homologated kart track, located in the center of the Circuit Du Le mans, hosts three different class rankings including Sprint Cup, Endurance Cup, and Junior Cup. The worldwide event carefully selected 28, two stroke, rotax powered, Sodi GTMAX Rental karts testing the drivers' technical abilities and strategic efforts on the track. The invite-only event holds a certain prestige with Arrive and Drive racers and left humble Cook feeling honored.
Receiving the invite only three months prior to the race, Cook was happily surprised but knew he was going to have to make moves quickly in order to make this international dream, a reality. Knowing he couldn't let this opportunity pass him by, he worked hard to save money and continue to demonstrate his ability on the track at Calspeed. With growing awareness of the event circulating the grid and Cook confirming his talents with podium appearances, family, friends, and fans offered their support and sponsorship. With so many donations being presented, Cook opened a crowd funding site where he could collect and advertise his Sodi World Final Opportunity. Sharing event information and his enthusiasm via media accounts, Cook was successful in obtaining enough sponsorship, donations, and equipment to travel across the globe and represent the United States of America at the World Finals.
From arrival to departure, the trip was a total of seven days. Cook arrived early in Paris, France and headed straight to the sights making the most of this opportunity to tour the country. After visiting major tourist sites, the Eiffel Tower, Church of Notre Dame, and the famous Louvre museum, KC Cook headed south to Le Mans, France. Finally able to catch his breath, he made way to his hotel, barely two miles away from the Le Mans Karting Track and settled in, preparing for the weekend with lots of rest.
The following day, Cook weighed in and registered in the Sprint Cup Series alongside 80+ other drivers; each considered the best Arrive and Drive racers from their respected country. Registration day fulfilled expectations and heightened Cook's adrenaline and hopes, for the racing to come. A driver's meeting concluded the day where racers were informed of the track format, procedures, and rules. The race format consisted of two heat races held on Friday, one heat race on Saturday and then a Superfinal to follow.
The Sodi World Finals day one began with two practice sessions, allowing racers to become better acquainted with the karts and the track layout. Cook quickly assessed and dominated both sessions, posting a qualifying time good enough to earn him a third place position in his first heat race. Fighting some handling issues, having trouble maintaining his position throughout the race, Cook was able to post a Top 15 finish. The second heat challenged Cook's efforts with a 12th position start. By the first corner, Cook gained momentum moving up to fifth position and soon after claimed third position in the next few corners to follow. After holding third for most of the race, Cook experienced crucial braking problems resulting in a stalled kart with only two laps to go. Luckily he held it together, finishing just inside the Top 15 once again. Day one ended with Cook finishing inside the Top 20 in points.
Going into Day two, KC Cook held his cool composure, remembering to still have fun while racing and getting the most of his international experience. Despite his efforts to remain relaxed and collected, unfamiliar territory materialized as rain began to pour and alter track conditions. While his European competitors simply changed into rain equipment, Cook stared in awe at the quickly shifting slick track. With zero experience on a wet track, Cook geared up for a day that he knew would either tribute his talents or display his limitations. With no practice sessions scheduled for the day, qualifying became a major learning opportunity to reassess the track and relearn the corners. The qualifying session of the final day proved itself especially challenging as Cook blew through many of the first corners and slowly adjusted his line to the wet track. Nearing the end of the session, he was finally able to settle the kart and drive through the rain but it wasn't enough to pull him to the top of the leaderboard. Cook qualified 50th but gained indispensable knowledge and experience in the rain. Proving his ability to adapt quickly to any conditions, Cook ends up prevailing. Cook's qualifying efforts end him up in pole position in his respected, final heat race. Off to a great start and widening the gap almost immediately, Cook gained momentum through the first corners. With the rain heavily still playing a factor and a growing hunger for victory on the track, the gap closed, tires rubbed briefly and forced Cook off track, but recovers back to third where he remained untouchable until the finish. Earning a spot on the podium, receiving his first hardware on International grounds. With less than an hour's worth of experience karting in the rain, Cook was ready to make moves in his Superfinal. Starting in 6th place, Cook hung back early on and waited patiently for the front of the pack madness to settle before strategically making his way up three positions into third. With first place widening the gap quickly, Cook tried to work together with second place to catch up. The slick track continued to test driver abilities as second place spun off track right in front of Cook, barely missing him. Leaving Cook alone to catch the leader. Keeping his concentration and hitting all his marks on track, just wasn't enough. KC Cook held it together for a second place finish in the Superfinal for Team USA in Le Mans, France. The overall Championship points haul reflected a tough 40th position due to the rain and point's format, but the experience and knowledge acquired throughout both days was a first place undertaking.
KC Cook returned to the United States with two pieces of hardware, one for his third place, heat race achievement and one for his well-deserved second place battle in the Superfinal. The entire weekend allowed Cook to showcase his talents and also be humbled by unannounced conditions. The karting knowledge he brought with him to France grew immensely by what he was confronted with in Le Mans. New track, pouring rain, and language barriers were presented in a very short span of time, nevertheless Cook proved his determination and will to prevail in the face of any adversity. Closing the day with a lavish ceremony and banquet, the Sodi World Finals sent KC Cook home with wonderful memories, unparalleled knowledge, and not one, but two trophies. From this experience, Cook has vowed an appreciation for other cultures and also a respect for other driver's talents and styles. Given the opportunity again in 2015, Cook could really shake things up in France, as drivers from around the world would have a now rain experienced talent to look out for.
KC Cook is currently competing in Southern California's Los Angeles Karting Championship in the PRD Senior Pilot Class. With 4 rounds downs, Cook has claimed two wins, and leading the point's championship. Cook has mentioned his next steps in racing, but needs to be mindful of where he places his finances. Making sure he competes in a series that will serve him well, experiencing the best driving techniques, the purest talent out there, and in a series that will get Cook noticed and progress his career rapidly. Having access to resources out at Irwindale Speedway in Irwindale, CA, in the heart of So Cal. Cook may try to pursue a few NASCAR Whelen Series races in the SRL S2 series, and hit 2015 hard in hopes of the Championship. Also possibly participating in a full Shifter Kart season at LAKC this coming 2015 if everything goes according. Cook holds big promise in the future, keep an eye out for this kid.

Do you love a good old fashioned night race? Don't miss the NASCAR Nationwide Series EnjoyIllinois.com 300 night race, on Saturday, July 19, 2014! Stop by Champions Park and visit the K1 Speed booth, Friday and Saturday, for discount races and prizes.
Take photos and get autographs with JD Motorsports driver Jeffrey Earnhardt Sat. July 19th at 5pm at the K1 Speed booth in Champions Park!
Chicagoland Speedway – 500 Speedway Blvd, Joliet, IL 60433
Tweet and follow @JEarnhardt1 below…

Season 2 of the 2014 Challenge GP starts this Sunday, July 6th!
Do you have the skills to compete against the best, most experienced K1 Speed racers? Participate in our Challenge GP go kart race league to find out! The Challenge GP Grand Prix league is a fun, unique, and competitive series that is held at our indoor karting facilities throughout California, Illinois, Florida, Arizona, Washington and Texas. If you are interested in competing in our go kart race league our locations each holds its own season consisting of six races, at the end of which rewards and prizes are given to the Top 3 finishers for their accomplishments!
If you want to experience the thrill and excitement of head-to-head racing, then our Challenge GP go kart race league is for you! Our Grand Prix league is an affordable, accessible, fun and safe way to compete in motorsport and enjoy the thrilling competition of racing; though our Arrive and Drive race package is a great way to enjoy the thrills of indoor karting, our Challenge GP go kart race league brings the experience to the next level by incorporating qualifying sessions, standing-starts from a race grid, podium finishes and trophies for the winners! Rest assured, your adrenaline and competitive juices will be flowing! If you are interested in competing in our Grand Prix league, feel free to check the schedules below or contact your local K1 Speed indoor karting center! Click HERE to view all our locations.
Junior Qualification for Super Track and Challenge GP Races
Racers between the ages of 14 and 18, who may be too old or too experienced for our Junior Karting League, can now qualify to participate in Challenge GP and Super Track races. In order to have the opportunity to race with the best, individuals need to show us that they can hang with the best! Any racer between the ages of 14 and 18 who has a Racing Score (K1RS) at or above 1,400 points can participate in Super Track and Challenge GP go kart race league events (driver must be approved for top speed in the adult karts). We have created this new rule due to the high demand from teen drivers (and their parents) who have shown that they have the skills to compete. Our Challenge GP and Super Track races are fun and unique events, but are also highly competitive; it takes a certain amount of track experience and maturity to race against the top K1 Speed racers, thus our qualifying system to ensure that the environment is safe for everyone on the track. If you have any questions about our go kart race league, please feel free to contact us at info@k1speed.com or call your local center.

Set the FASTEST LAP at K1 Speed Miami and/or Ft. Lauderdale centers during the month of JULY and you and a friend could WIN tickets to see your DOLPHINS play the Cowboys!
Qualifying begins on Tuesday, July 1st at 12:00pm and runs until Thursday, July 31st at 10 p.m. Lucky winners will be selected to receive tickets to the Dallas Cowboys versus Miami Dolphins on Saturday, August 23rd at 7:00pm at Sun Life Stadium.
// Qualifying //
Tuesday, July 1st thru Thursday, July 31st – 2014
// Locations //
K1 Speed
8600 NW South River Dr,
Medley, FL 33166
Phone: (786) 838-0612
K1 Speed
2950 Stirling Road,
Hollywood, FL 33020
Phone: (954) 416-0044

Congratulations to our very own Logan Calvin. Calvin placed 5th overall, 4 points away from 3rd, with his team winning the overall championship at the 2014 Sport Kart Grand Nationals.
3860494-1