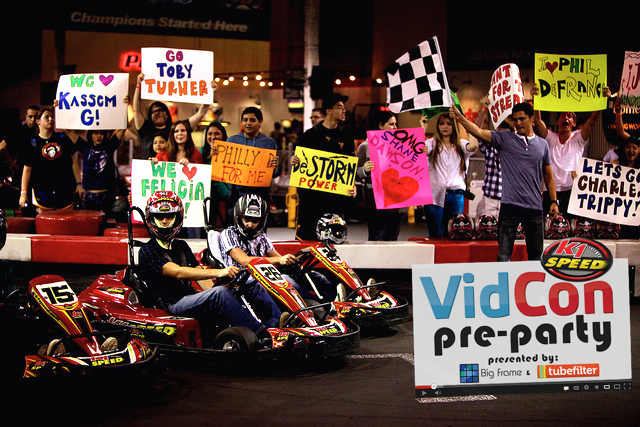 Come join us at Tubefilter's VidCon Pre-Party fueled by BigFrame! Once again Tubefilter and Big Frame are taking over the racetrack for the annual VidCon kickoff party Wednesday June 25 starting at 7pm. Drop in, hang out, and race with some of the biggest names on YouTube!
Each year, on the eve of VidCon's Industry Day, online video creators and fans get together for a night of epic fun before all the madness begins.
RSVP here or at tubefilter.com/speed before tickets run out!
2013 VidCon Pre-Party

Beachfront Builder invites you to the Beachfront Party Deck on the K1 Speed Mezzanine overlooking the entire track. Join Beachfront for FREE MARGARITAS (21+) and appetizers after your race, and rock out with some KARAOKE!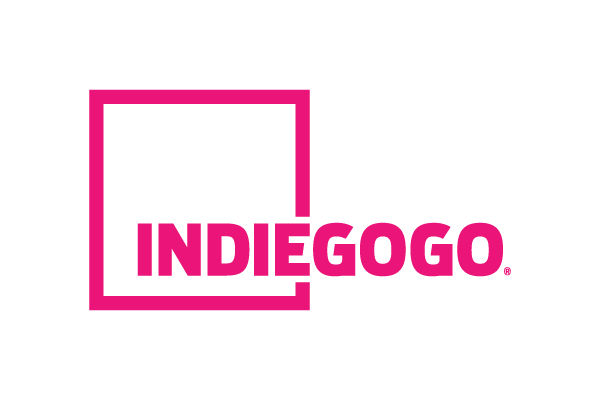 Indiegogo invites Guests of VidCon to take a break from the action in the Indiegogo Creator VIP Lounge, located in the F1 Room adjacent to the lobby. Chill out with fellow YouTube stars and learn more about how to bring your dreams to life with Indiegogo

Get in the Streamys Zone to learn more about the Streamy Awards, the biggest awards in online video. Practice your acceptance speeches with a REAL STREAMYS TROPHY and perfect your pose on the Streamys RED CARPET!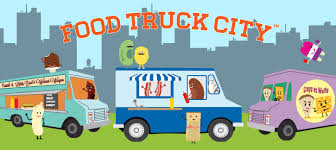 Welcome to Food Truck City, located in the parking lot right outside the entrance. We'll update you on what trucks will be there, but you can probably bet Archie's will be back with FREE ICE CREAM! Beachfront will be giving out FREE FOOD TICKETS—and also look out for their BOUNCY CASTLE!
Make sure to pre-register with K1 Speed so you don't have to wait in line to do it when you get there. Click on this link http://fltr.tv/speedreg2014 Event code: 329888
SEE YOU THERE, CAPTAIN!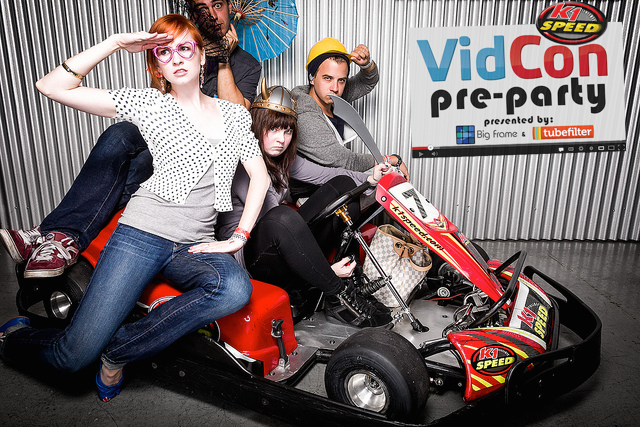 K1 Speed
1000 N. Edward Ct.
Anaheim, CA 92806
(714) 632-6999

Set the Fastest Lap at K1 Speed NorCal centers and you could win 2 tickets to the Toyota/Save Mart 350 at Race Sonoma and see Boris Said Race!
Qualifying begins on Friday, June 13th at 11:00am and runs until Wednesday, June 18th at 10 p.m. Three lucky winners will be selected to WIN tickets to the race from K1 Speed Sacramento, S. San Francisco and Santa Clara.
// Qualifying //
Friday, June 13th – Wednesday, June 18th
// Locations //
K1 Speed
3130 Bradshaw Rd
Sacramento, CA 95827
(916) 368-7223
K1 Speed
160 Beacon St.
S. San Francisco, CA 94080
Phone: (650) 741-0215
K1 Speed
2925 Mead Ave.
Santa Clara, CA 95051
Phone: (408) 338-0579

Celebrate Father's Day at K1 Speed with that special dad in your life! Enjoy your day out with some friendly competition.
K1 Speed is open from 10 a.m. to 11 p.m. this Sunday. Click HERE to find a K1 Speed near you!
K1 Speed Gift Cards are the perfect way to get the most out of your K1 Speed experience. From races, to food and beverages, to authentic K1 Speed apparel, your K1 Speed Gift Card will go a long way with your loved one!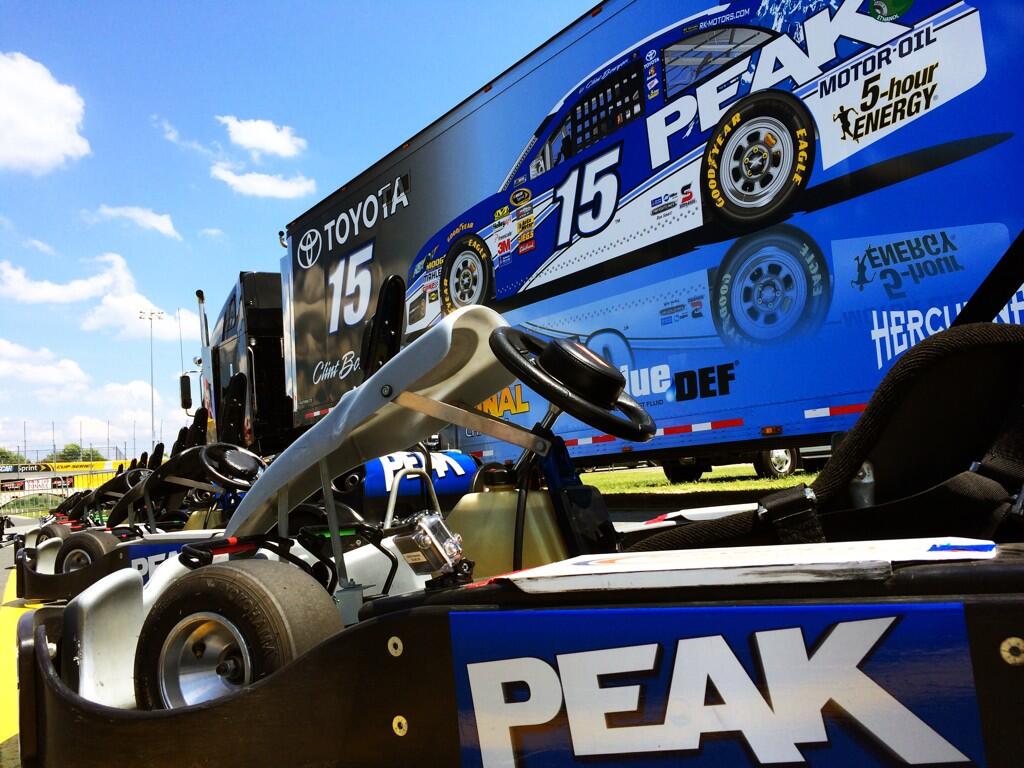 A Lakeside educator loves teaching math to middle school students, but he would happily give that up for a job he dreams about – driving a race car. With the help of his students at Tierra Del Sol Middle School, who voted for him in a social network contest, Kenny Martin earned his shot.
Martin and 17 competitors will get their shot during the PEAK Stock Car Dream Challenge from June 9 – 11 in Charlotte, North Carolina. The competitors will go through a series of driving contests and the winner will get a seat in a PEAK-sponsored NASCAR K&N race.
@peakauto #PEAKscd pic.twitter.com/qQ4Qdn9gNT

— Kenny Martin (@TNHomeBoy) June 8, 2014
"I'm extremely excited," Martin said. "This is the opportunity of a lifetime for me. My entire life I've felt that I had the ability to drive race cars competitively. All I ever wanted was a shot."
At 36 years-old, Martin said he'll be the oldest competitor, but he has an edge. Last year, he attended the challenge as a guest but still got to drive, giving him valuable experience.
"I feel absolutely confident that I can win this thing," Martin said. "I wouldn't have pursued it this hard if I didn't think I had what it took."
Martin said he started racing go-karts at age four and has won at every level he's raced. He continues to drive go-karts at K1 Speed in San Diego to keep his skills sharp. And his tenacity and drive has made an impact on his students.
@peakauto @PEAKBlueDEF @MWRteam @mw55 @k1speed with Fox 5 San Diego promoting the #PEAKscd pic.twitter.com/SB5G8Olvts

— Kenny Martin (@TNHomeBoy) May 27, 2014
"It motivates me to do better in my dreams, in what I want to become because of his drive," said eighth grader Cole Roelofsz. "He's been wanting to do this ever since he was a kid and he's waited so long and finally got the chance."
"It would be a tremendous thing to show them what you can do with an opportunity that you have worked to get," Martin said. "Even before the competition started, I was trying to tell my students that when you work hard, good things will happen. And when you stay true to yourself and follow things you believe in, you can succeed."

Set the Fastest Lap at K1 Speed Phoenix and you could WIN TICKETS to Red Bull Ride Days at Arizona Cycle Park July 12th and August 16th!
Qualifying begins on Tuesday June 10 at 12pm and runs until Thursday July 10 at 10pm. Lucky winner will be selected to win tickets to the ride days.
Qualifying:
Tuesday June 10th to Thursday July 10th
Location:
K1 Speed
2425 South 21st St.
Phoenix, AZ 85034
(602) 275-5278
Social:
Follow @redbullaz and @k1speed for the latest news and updates #redbullfastlaps

WHAT: HRE Wheels opens up its doors for the annual HRE Open House featuring a massive gathering of supercars and sports cars from all over California, along with special guests including The Smoking Tire's Matt Farah as the master of ceremonies, wheel/product giveaways and more.
President Alan Peltier will be giving guided tours showing every step of the wheel making process and offering a sneak peek at upcoming forged models. Stop by the K1 Speed booth for discount races and giveaways.
WHERE: HRE Performance Wheels
2611 Commerce Way, Suite D
Vista, California 92081
WHEN: Saturday, June 7, 2014 9:00 AM-2:00 PM
WHO: Hosted by HRE Performance Wheels
#industrystandard #since78 #HREOH

Join us Saturday, June 14th for a Classic Car Show hosted by GT44 Automotive at K1 Speed Arlington.
June 14, 2014
10am – 2pm
K1 Speed
1801 E. Lamar Blvd.
Arlington, TX 76006
(817) 500-5095
Featuring a collection of both Classic and unique Late Model Cars
Open to the Public
Email – shows@gt44auto.com or call 817-987-1547 to enter in your car
About:
GT44 is an auto dealer primarily focused on higher end cars – both classics and eccentric late model cars. We will purchase and restore cars to sell and provide consignment services to individuals who wish to sell their cars through us. We also provide car concierge service for high end individuals with multiple autos that need someone to maintain them. We used the term Automotive in the name of the company specifically because we pertain to multiple aspects of automobile ownership and want to make owning classic or high performance late model cars as easy as possible for the owner.
GT44 Auto
1000 Oakmead Dr.
Arlington, TX 76011
(817) 874-9377

Head over to K1 Speed Carlsbad and post up a quicker time than Bucky Lasek to win one of many prizes!
Rules: CLICK HERE
K1 Speed
6212 Corte Del Abeto
Carlsbad, CA 92011
(760) 929-2225

Why Compete in the First Ever Bat City Rallye?
First Ever. You'll Say You Were There.
Because you are a Participant… Not an Observer. A Doer… Not a Watcher.
Because the Mystery of it all. You don't even know where the Launch Party is yet! And you won't.
Because You are an Early Adopter. And that's Cool.
No better place to be on May 31, 2014.
Because you need to try out your Go Pro with a really awesome event with other people that have Go Pros.
On Monday morning at the office, you don't want to hear about all the shenanigans you missed.
You like to use your brain. A little.
You love the idea of supporting charity with you beloved 4-wheel companion. Drive with Purpose.
Bat City??? Gotta find out what that's all about.
For general questions click here: http://motogudusa.com/contact-us/
Want More?
The Inaugural Bat City Charity Road Rallye consists of an European Time-Speed-Distance rallye competition. This rally is MOTOGUD's signature event. The rallye will begin and end in the Texas state capital of Austin.
The 2014 Bat City road rallye is rooted in a popular and exciting rallye event – a one-day driving competition around Austin and Texas Hill Country–with teams from all over the country competing for the coveted Bat City First Place trophy. Check out www.motogudusa.com for more explanation on TSD Rallye and Frequently Asked Questions.
Rallye competition is exciting and cliffhanging, while staying within driving laws and your own driving abilities. We mix it up a little bit featuring popular charities throughout the day. There is no doubt, this will be one of your favorite days of 2014. Rallye Driver-Navigator teams often consist of brothers, sisters, husbands/wives and buddies. We've witnessed first dates, and we've witnessed weddings. You never know what rallye surprises are waiting for you. Sign up today for your crack at an intense day of fun!
To learn more about TSD rallye, how we impact local Austin charities, or what you should consider bringing to compete in a rallye, please visit our website at www.motogudusa.com.
K1 Speed Austin is an official checkpoint of the rallye.
K1 Speed
2500 McHale Ct,
Austin, TX 78758
(512) 271-5475
7:00am Registration Opens
(complimentary breakfast, schwag for sale, DJ dance party)
8:45am Registration Closes
9:00am Rallye Team Meeting (Drivers & Navigators Required)
9:30am Bat City Road Rallye Launch
(launching teams in 20 second intervals)
(invite friends & family out to watch, it's a great time)
End Party Teams stagger in over a 60 minute period
Will release End Party venue week of Bat City Road Rallye

Bucky Lasek is headlining a unique go karting event and fundraiser at K1 Speed in Austin TX on June 4th. You will have the ultra rare opportunity to drive on a team with or against some of your favorite X Games athletes from Skate, BMX, Rallycross and more! The evening is going to be packed with prizes, raffles and lots of fun. Doors open to this special event at 7:00 pm and you can arrive and drive right from the beginning. There will be some amazing items up for auction and Red Bull will be in the house supporting the event all night long.
The race will be based on a endurance format and each driving team will be anchored by a celebrity athlete. There are three spots per team open to the public and a total of 10 teams. That means only 30 will get the opportunity to race side by side with the same guys you will be rooting for at the X Games the following week. To be one of these lucky drivers just visit http://www.road2recovery.com/product-category/items-auctions/ to bid for a spot on a team today! Confirmed drivers are Bucky Lasek (Skate Vert), Tanner Foust (Rally X), Travis Pastrana (Mr. Everything), Chase Hawk (BMX) and Liam Doran (Rally X) with more confirming daily.
The top three winning teams will receive prizes and swag from our sponsors of the event. Even if you aren't coming out to drive this will be the place to hang out and get up close to some of the best in action sports.
All proceeds benefit Road2Recovery
CLICK HERE TO BID
http://www.road2recovery.com/product-category/items-auctions/
K1 Speed
2500 Mchale Ct, Austin, TX 78758
Wed. June 4th 7:00pm – 10:00pm
About
The Road 2 Recovery Foundation is a 501 (C) (3) non-profit organization founded to help professional AMA licensed professional motocross/supercross members with financial assistance if they sustain career-ending injuries as well as providing motivational, emotional, and spiritual support to these individuals and their families.
On April 14, 2011 the Road 2 Recovery expanded to Europe. The Road 2 Recovery International supports licensed FIM MX1, MX2 and MX3 Professional riders who sustain career-ending injuries.
As of January 2014 Road 2 Recovery expanded once again to help professionals in action sports which kicked off in a strategic merge with nonprofit Athlete Recovery Fund. Road 2 Recovery will consider support to the following sports BMX, FMX, Skate, Skiing, Snowboarding, Snowmobile, Surfing, Mountain Biking, and Wake Boarding. Some sports are specific to freestyle disciplines but all grants will require the unanimous approval of the board of directors.
Our goal of Road 2 Recovery would be to build enough assets in the endowment fund to completely provide for an athlete under our description for the duration of their life if they are unable to ever generate revenue again. We can strive towards this goal with the help of everyone in the motocross and action sports community who is passionate about these sports. The Road 2 Recovery is out there to make our sports a better, safer place.
Road 2 Recovery MX & SX/ International / Action Sports are all separately functioning accounts which are independent of each other.
The non-profit Road2Recovery Foundation wants your complete confidence and trust, and thus we have created this page to show supporters and donors of R2R what we do with the donations we're given. We are extremely careful with how we spend the dollars you entrust in our care, and offer you an inside look at our financials. Our 501 (c) (3) Non-Profit Federal Tax ID# is 86-0996104
3860494-1