Nitro Circus Live is coming to Orange County for one performance only and K1 Speed is the place to race for the chaos!
Join Chris Haffey, Dusty Wygle, Kurt Nicoll, Jarryd McNeil and Nate Adams from Nitro Circus for some electric motorcycle mayhem!
Race over TODAY to K1 Speed Irvine and Anaheim to ENTER TO WIN a chance to race Team Nitro Circus on December 18th at K1 Speed Anaheim!
The winner of the race will receive VIP tickets to see Nitro Circus Live at Honda Center on January 26th!
CLICK HERE TO ENTER ONLINE
EVENT:
Wed. December 18, 2013
7pm – 10pm
K1 Speed
1000 N Edward Ct.
Anaheim, CA 92806
(714) 632-6999
Honda Center, Anaheim, CA
Sun, Jan 26, 2014 06:00 PM
BUY TICKETS HERE
Nitro Circus founder, ringleader and world-class athlete Travis Pastrana will bring Nitro Circus Live (www.nitrocircuslive.com) – the action sports spectacle that has become a worldwide hit – to Honda Center for the first time on January 26, 2014. Nitro Circus Live showcases over 40 of the world's best action sports athletes performing daring and often record-breaking tricks in freestyle motocross, BMX and skateboarding, along with heart-stopping stunts on unique contraptions rarely attempted outside of the Nitro Circus family. Featuring the stars of Nitro Circus' hit MTV2 show and Nitro Circus 3D film, the tour is headed up by Pastrana, a 10-time X Games gold medalist in Freestyle Motocross who has also become a fixture on the NASCAR, Supercross and rally racing circuits.
"This tour is the biggest and most audacious action sports production ever staged," says Pastrana. "This is truly an exciting, adrenaline-charged, live action sports show featuring an insane group of athletes who push each other to new extremes every single show."
Originally a small DVD series filmed in Pastrana's Maryland backyard, Nitro Circus grew into a successful MTV show with over 46 million U.S. viewers and broadcast in 60 countries worldwide. The next step was Nitro Circus Live, which has captured the imagination of fans worldwide with a string of sell-out shows and record-breaking crowds across Europe, Australia and New Zealand. "I'm so pumped we can finally bring this home for fans to enjoy," says Pastrana.
Nitro Circus Live's fully choreographed action sports spectacular combines big stunts and outrageous feats on an array of contraptions launched off Nitro Circus Live's multi-million dollar set and famous 50-ft. Nitro Gigant-A-Ramp. "Fans can expect to see everything from kids' trikes, snow skis, tandem bikes and razor scooters to shopping carts, a Barbie car and even a cooler launched with skill off the Gigant-A-Ramp," says Pastrana. "The live show also features spectacular choreographed freestyle motocross riding, including the outrageous 'Nitro Bomb' with 20 riders back-flipping in the air at the same time."

Reigning Indy 500 champ Tony Kanaan made news over the weekend by signing with Chip Ganassi Racing for the 2014 IndyCar season. We caught up with Kanaan to talk go-karting, triathlons, and raising a kid to be a racing driver.
Q
Although you're an IndyCar driver, you still love go-karting. How does karting compare to your day job?
A
Well, there are two things. We don't drive the race cars as much as we used to because of the costs. In IndyCar especially, they have limited testing. The best workout for a race car driver is to drive, and it's go-karting that gives you that. So, that's No. 1. As far as reflexes and reaction, karting is the quickest thing you have in racing, to be honest. It's even quicker than an IndyCar, because it's so short and so little. [And] that's what I grew up doing, you know? It's like a hobby. It's something that I did since I was a kid, and it's fun and relaxing for me. Now I can go back to the go-kart track and don't have the pressure that I used to have as a kid.
Q
Tell me about your kid. Is he passionate about racing? Do you think he wants to pursue it in the future?
A
Right now, if you ask him, yes. He grew up around racing, he thinks racing is cool, he thinks it's cool to have a helmet with the same [design] as me, and so he wants to do it. I started when I was 8, and he's 6 right now. I think as a parent, you've got to guide your kid for what he wants to do, and give him some guidance. If that's what he wants to do when he grows up, I'm going to explain to him the pros and the cons, how hard it's going to be for him, with the last name that he's going to have, because it's inevitable that people are going to compare. I kind of feel bad for him at times about that, but who knows? He might be a lot better than his dad.
But I'm not the kind of parent that's going to push him just because it's what I do. It's what he wants to do, you know? He's going to have choices and if that's what he wants to do, I know exactly how to do it, so I'm going to tell him, like my dad told me, "Okay, this is what you want?" "Well, then this is how it's going to get done."
Source from Popular Mechanics By Basem Wasef
Popular Mechanics
Follow: @PopMech on Twitter | popularmechanics on Facebook
Visit us at PopularMechanics.com

GoPro announced the availability of its new HERO3+ line of cameras, featuring a 20% smaller and lighter design and 30% better battery life than previous models. These upgrades, combined with an improved lens and convenient new video capture modes, produce the most advanced and easy-to-use GoPro, yet. In addition, GoPro announced several new mounting accessories that further enable immersive content capture during any activity. The HERO3+ line of cameras and accessories are now available at GoPro.com and at select retailers worldwide.
GoPro is enabling people to capture and share life experiences in a way that was never before possible. Prior to GoPro, it was very difficult for anyone to capture content of themselves doing anything without having the help of someone else to film them. GoPro has enabled a new era of self-documentation whereby people can now easily wear or mount miniature ultra wide-angle GoPro cameras to record themselves doing just about anything, anywhere. The result is a surge of immersive user-generated and professional content made possible by the versatility and affordability of GoPro's cameras and accessories. An average of three GoPro "tagged" videos are uploaded to YouTube every minute, and GoPro is used by the world's leading production companies to help produce some of today's most engaging film and television content.
In addition to being the best-selling camera globally in consumer markets*, GoPro's HERO3 camera has also been the best-selling camera to professional production companies, on a volume basis. The National Academy of Television Arts & Sciences recently awarded the HERO3 camera an Emmy for its contributions to filmmaking and television production.
"We have used GoPro cameras in some of our biggest productions, like Survivor and The Bible. GoPro has allowed us to capture and share fascinating new perspectives that previously weren't possible or were too costly, which in the end makes for better story telling. We are always excited to see what GoPro is working on next," remarks award winning producer, Mark Burnett.
"The HERO3+ illustrates GoPro's commitment to innovation. We took the world's best-selling ultra compact camera and made it better because we're relentless in our pursuit of delivering the best possible user experience to our customers. We saw that we could make the HERO3+ significantly smaller and lighter while at the same time increasing battery life 30%. We saw the opportunity to design a sharper lens, so we did it–improving GoPro's already highly regarded image quality. And we thought up exciting new features like SuperView, which enables the world's most immersive wide-angle video. These are all features that we as passionate GoPro users want for ourselves, and we're excited to share them with our customers around the world," said Nicholas Woodman, Founder and CEO of GoPro.
The HERO3+ Black Edition – The Most Advanced GoPro Camera Yet.
Innovative new housing yields a 20% smaller and lighter overall package when camera is installed in housing (waterproof to 40m)
30% longer battery life
4x faster Wi-Fi for quicker transfer and playback of photos and videos from your HERO3+ camera to your mobile device when using the GoPro App
SuperView is a new video mode that captures the world's most immersive wide-angle perspective
Auto Low Light mode intelligently adjusts frame rate for varying lighting conditions
A new lens for sharper video and improved image quality
The HERO3+ Black Edition camera has a suggested retail price of $399.99.
The HERO3+ Silver Edition – 2x More Powerful.
2x faster image processor than the HERO3: Silver Edition
Enables 1080p60 and 720p120 fps video
Innovative new housing yields a 15% smaller and lighter overall package when camera is installed in housing (waterproof to 40m)
4x faster Wi-Fi for quicker transfer and playback of photos and videos from your HERO3+ camera to your mobile device when using the GoPro App
The HERO3+ Silver Edition camera has a suggested retail price of $299.99.
New Mounts, More Versatility, Better Content
GoPro is the world's 2ND largest camera accessory brand* thanks to its industry-leading line of wearable and gear-mountable accessories. Mounts and accessories are key to enabling the life-capture creativity of millions of GoPro customers around the world. GoPro announced today several new mounts, including:
Jaws: Flex Clamp – A quick way to clamp your GoPro camera to a variety of objects. Use the optional opposable neck to achieve a wide range of camera positioning and adjustability. Jaws securely grips irregular shapes and super slim objects thanks to its innovative design.
Junior Chesty (Chest Harness) – A smaller version of our adult-sized Chest Harness. Perfect for kids ages 3+, the Junior Chest Harness is great for capturing immersive footage of a child's world from their perspective—from skiing and skateboarding to slides and swings.
Headstrap + QuickClip – The QuickClip is a new accessory that now comes bundled with GoPro's Headstrap. The QuickClip enables ultra-compact, low-profile mounting to baseball hats, belts and other objects ranging in thickness from 3mm to 10mm.
Check out other new mounts and accessories at: GoPro.com/products
Awesome Edits Made Easy: GoPro Studio 2.0
While HERO3+ cameras and accessories make it easy to capture incredible footage, GoPro Studio 2.0 makes it easy to edit and share incredible videos. New to Studio 2.0 are GoPro Edit Templates–customizable templates of some of GoPro's best videos made available for free to users. It's as easy as picking out a GoPro video you like and dropping your own GoPro clips into the pre-made edit template. Killer soundtracks are included and all the edits are stylishly timed to the music by GoPro's famous production team. Now anyone can easily create professional-looking videos, making it more fun than ever to GoPro.
Studio 2.0
Simple to use storyboard-based video editing software for Windows or Mac
Manually create a video with transitions, titles, and soundtrack, or
Use GoPro Edit Templates to quickly create professional-looking videos based upon edits originally produced by GoPro's acclaimed production team
Studio 2.0 is available for free download on GoPro.com
About GoPro
GoPro makes the world's best selling and most versatile cameras, enabling people to capture immersive and engaging footage of themselves during their favorite activities. GoPro's HERO line of wearable and gear mountable cameras are used collectively by more consumers, professional athletes, and video production professionals than any other camera in the world. Based in San Mateo, California, GoPro's products are sold in more than 35,000 stores in over 100 countries worldwide and direct via GoPro.com.
GOPRO® and HERO® are trademarks or registered trademarks of Woodman Labs, Inc. in the United States and other countries. All other company, product names are trademarks or registered trademarks of their rightful owners.

Catch Patricio Jourdain and Skullcandy Team Nissan at Lime Rock Park on September 27-28.
Tune into FOX Sports 1 on 10/6, 5:00 PM ET for the rebroadcast.
Grab a spot on the hill and relax while dozens of the loudest machines you've ever heard fly by you. No grandstands, no assigned seating and an open paddock mean you can get up close to the cars and drivers.
Sit where you want. Walk where you want. Fast cars + short laps = intense action, constant sounds and exhilarating competition that you won't miss. Only 2 hours from New York City and 2.5 from Boston, this is your fastest ticket to a spectacular weekend escape!
For the second consecutive year, the Grand-Am Rolex Sports Car Series championsip-deciding season ender is at Lime Rock Park! The feature race on Saturday showcases the same cars that race in the Rolex 24 Hours of Daytona. The Daytona Prototypes – Riley, Dallara, Lola and Corvettes powered by BMW, Chevy, Porsche and Ford engines – do battle at the same time with GT-class cars: the fire-breathing Corvettes, Porsches, BMWs, Mustangs, Camaros and Mazda RX-8s. Also on tap are the showroom stock cars in the popular Continental Tire Sports Car Challenge, where virtually every automaker is represented in the Grand Sport (GS) and Street Tuner (ST) classes.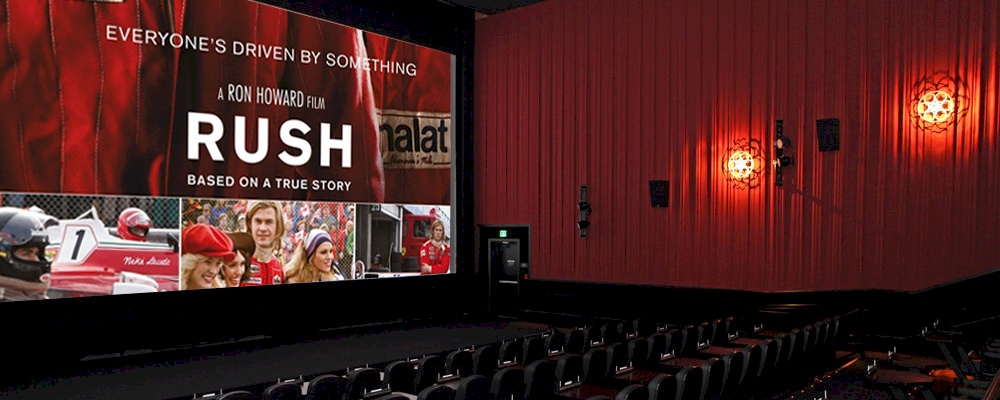 Enter to Win special screening tickets to RUSH on Sept. 28th at the Alamo Drafthouse Lakeline in Austin, TX!
Sweepstakes ends Thursday, Sept. 26th. Winners will be announced on Friday, Sept. 27th!
CLICK TO ENTER


Two-time Academy Award® winner Ron Howard teams once again with fellow two-time Academy Award® nominee, writer Peter Morgan on RUSH, a spectacular big-screen re-creation of the merciless 1970s rivalry between James Hunt and Niki Lauda.
The epic action-drama stars Chris Hemsworth as the charismatic Englishman James Hunt and Daniel Brühl as the disciplined Austrian perfectionist Niki Lauda, whose clashes on the Grand Prix racetrack epitomized the contrast between these two extraordinary characters, a distinction reflected in their private lives.
Set against the sexy and glamorous golden age of Formula 1 racing, RUSH portrays the exhilarating true story of two of the greatest rivals the world has ever witnessed–handsome English playboy Hunt and his methodical, brilliant opponent, Lauda. Taking us into their personal lives on and off the track, RUSH follows the two drivers as they push themselves to the breaking point of physical and psychological endurance, where there is no shortcut to victory and no margin for error. If you make one mistake, you die.

Our friends at Red Bull would love to have K1 fans on Thursday, October 3rd when Roland Sands Designs rolls up their studio doors for a special screening of Drivin' Dirty with Bryce Menzies. Off-road Champion, Bryce Menzies will take a detour to Southern California to give a behind the scenes look at his journey to Baja 1000. The screening will show Episodes one through four and provide an advanced screening of episodes five and six.
Complimentary drinks will be served and Menzies' Pro-2 Short Course Race Truck will be on site for photo opps, who doesn't love a good Instagram?

Details:
7:00 PM – Doors open | Roland Sands Design, 10571 Los Alamitos Blvd. Los Alamitos, CA 90720
7:30 PM – Screening begins | Q&A session with the production team and cast of Drivin' Dirty with Bryce Menzies
10:00 PM – After Party to follow | American Junkie, 2406 Newport Blvd., Newport Beach, CA 92663
Admission:
Event is free by invitation only, but space is limited. RSVP is required to loren.piretra@us.redbull.com to reserve your spot by Wednesday, October 2. A confirmation email will be returned to those that RSVP.
Facebook Event Page:
https://www.facebook.com/events/163025317238366/
Social:
@redbullLAX @BryceMenzies7 #DrivinDirty

Visit K1 Speed Irvine TODAY and test your skills on the NEW track 1 layout!
Have a GoPro camera? Shoot video of the NEW track 1 layout in Irvine and send YouTube link to k1speedmarketing@gmail.com to ENTER TO WIN a K1 Speed Prize Package!
K1 Speed Irvine
17221 Von Karman Ave,
Irvine, CA 92614
Phone: (949) 250-0242

New GoPro Studio 2.0 Edit Templates help you fast-track your footage into epic GoPro-style edits—complete with GoPro signature visual effects, music & more. Creating rad videos has never been easier.
HOW TO ENTER
1. Download GoPro Studio 2.0
2. Create a video using an Edit Template
3. Upload it to YouTube with "GoPro Studio 2.0" in the title
4. Enter the contest here
GoPro is looking for passion, creativity and originality. After you enter, share your video with the tag #GoProStudio.
We want to see how you GoPro – after submitting your video send video link to k1speedmarketing@gmail.com to ENTER TO WIN a K1 Speed Prize Package.
DATES & ELIGIBILITY
START:
September 13, 2013 @ 11:00 am (US/Pacific)
END:
September 25, 2013 @ 11:00 pm (US/Pacific)
ELIGIBILITY:
You must be at least 13 years old to enter.
PRIZES
1 Grand Prize Winner
-GoPro "Everything We Make" Prize Package
-15 inch Retina Display Macbook Pro
-GoPro Hat
-GoPro T-Shirt
2 Runner-Up Winners
-GoPro "Everything We Make" Prize Package
-GoPro Hat
-GoPro T-Shirt
3860494-1