KANSAS CITY, Kan., August 15, 2013 — 2012 GT Academy Winner Steve Doherty joins the Skullcandy Nissan Altima team and Patricio Jourdain in the #34 car for the SFP Grand Prix in Kansas City, Kansas this weekend. Doherty won the second NISSAN GT Academy US competition in 2012, beating out an intensely competitive field of more than 400,000 online gamers and the final 16 on track in NISSAN's popular reality TV series.
The 30 year-old Doherty, a mechanic by trade, has always had a love of cars and started racing at a young age on ovals in a front-wheel drive car in his hometown of Plainfield, IL. He discovered a passion for road racing while playing Grand Turismo and barely missed making the first round of NISSAN's GT Academy in 2011. He came back with a vengeance the next year to win after a year of practicing every day, and accomplished his goal of taking home the red helmet.
Jump forward to 2013, where Steve has seen his dream come true by winning the reality competition and undergoing a three-month driver development program beginning last September. Doherty has now represented Nissan on three continents, taking part in endurance races in the Nissan 370Z GT4 and NISMO GT-R GT3, including the 24 Hours of Dubai and the Blancpain Endurance Series in Europe. His first professional race on home soil came recently at the Mid Ohio Sports Car Course in the Pirelli World Challenge Series, where he won the hard charger award behind the wheel of a NISMO 370Z.
"I've been a fan of Grand-am for many years, so I'm excited to be here this weekend and back in a front-wheel drive car. Thanks to NISSAN and the Skullcandy Team for inviting me to Kansas." driver Steve Doherty
"Steve has done a lot of challenging racing, aside from his gaming, and I know that has given him an excellent preparation for the highly-competitive Continental Tire Sports Car Challenge racing," said team owner Lara Tallman. "I think he's a great co-driver fit for Patricio Jourdain, who proved himself at Road America by taking the #34 car to second before handing it over in excellent condition to his co-driver. We're very excited to again have a strong team to represent NISSAN, Skullcandy, Stance, RageTank and our newest partner K1 Speed."
The latest GT Academy online competition, with more than 400,000 virtual racers has concluded, and the national finals competition will be held August 24 in New York City. Season 3 will air on SPIKE TV in November. For more information about GT Academy: http://www.nissanusa.com/gtacademyshow/

K1 Speed offers a race class for beginners and a racing class for advanced competitors – are a great way to learn more about karting and motorsport. If you would like to get involved with the sport of karting or are interested in improving your lap times with more advanced racing techniques, we would be happy to help. Karting is our passion at K1 Speed, and we are intimately familiar with the workings of our 20hp electric karts and the ins-and-outs of proper racing technique. If you are looking for an affordable race class, then our go kart racing class is for you! Please feel free to contact K1 Speed today for more information or to schedule a reservation.
For more info please CLICK HERE
K1 Speed Racing School Includes:
Welcome Drivers
Racing Concepts Theory
Track Walk Through with Coach
Track Session with Apex Cones on track
Improvement Tips / Q&A Session
Track Session without Apex Cones on track
Improvement Tips / Q&A Session 2
Track Session Race Mode
Snack, K1 T-shirt and Awards
All for just $99.99
K1 Speed San Francisco
Junior Class – August 24th 8:00 AM to 10:00 AM
Adult Class – August 25th 8:00 AM to 11:00 AM
K1 Speed S. San Francisco
160 Beacon St.
South San Francisco, CA 94080
Phone: (650) 741-0215

ATLANTA, Ga. (Aug. 12, 2013) – Tanner Foust earned another top Global Rallycross Championship result this weekend at Atlanta Motor Speedway, landing on the podium for the third time in two weeks in the Rockstar Energy Drink Ford Fiesta ST.
Foust lined up on the outside of the front row for the main event on Saturday, a tough starting position on the mixed-surface track. At the drop of the green flag, Foust opted for an aggressive outside move that brought him within striking distance of the lead through the tricky first corner.
"I kept thinking of this quote that somebody told me from Mike Tyson: 'Everybody has a plan until they get punched in the face,'" said Foust. "That's sums up Turn One in rallycross pretty well."
But as rival drivers clashed in the bottleneck through the first dirt corner, Foust avoided trouble to emerge behind teammate Toomas "Topi" Heikkinen. Finding a line through the dirt that gave him the advantage, Foust was able to make up ground on the Finn and was preparing to overtake when his left-front tire went flat.
"It became total survival mode," said Foust. "I can't believe nobody passed me because I overshot so many turns trying to slow down."
The driver was able to protect his position and crossed the finish line in second place. It was his third podium in two weeks; Foust scored an X Games gold medal in last weekend's Gymkhana GRID competition followed by a silver in the rallycross contest.
Under hot but sunny skies at Atlanta Motor Speedway, fans turned out in droves to take in the race, which used much of the tri-oval and pit road sections of the track and included a 40 percent dirt surface. The tabletop jump returned to the oval front-stretch, while two long straightaways gave the 600-horsepower rallycross cars a chance to show their speed.
After the race, Foust signed autographs for more than an hour as enthusiastic fans packed into the pit area to meet the drivers.
Rallycross is a blend of circuit racing, off-road racing and rally competition. It promises intense crowd-pleasing action in a fan-friendly track environment. As many as 10 drivers line up to start at once, piloting high-horsepower compact cars through race traffic over a challenging short course that features jumps, unbanked turns, hills and transitions between pavement and gravel.
The two-time defending Global Rallycross Champion and a contender in the European Rallycross Championship, Foust now sits in second in the U.S. points race.
The American driver will next contest the French round of the European championship at Circuit de Lohéac during the last weekend of August. There, he is prepared for a rematch with WRC star Sébastien Loeb, who he will meet in competition for the first time since the 2012 Los Angeles X Games.
Foust is running an ambitious international campaign in 2013 that includes select European Rallycross Championship rounds, the International X Games events and the Global Rallycross Championship.
RallyCross Photos © QNIGAN.COM

Allen Berg Racing School is continuing to offer its most popular 20 Lap Adventure Program for only $199 – a 50% savings!
This promotion will be available for classes on the following dates:
Fontana
August 17
September 5
September 21
San Diego
September 27
September 28
Other dates are continually being added. Check back often to see the most recent updates.


Allen Berg Racing School 20 Lap Adventure Program
The 20 Lap Adventure is a 2-hour racing experience that includes:
• 20 high-speed laps in an authentic Formula racecar
• Hands on training by Formula 1 driver Allen Berg
• High speed track orientation
• Small class size, only 6 students per class
• Over 1 hour over of technical training
• Complete racing gear provided
• No Refunds. Please call to reschedule if necessary.
Click on the link below to register now!

"Successful day yesterday @RoadAmerica with Patricio Jourdain @k1speed and @ryanellisracing great team in the #34 #CT_Challenge #Nissan" tweeted Lara Tallman – Driver/owner of Skullcandy Team Nissan
@laratall

CLICK HERE TO VIEW THE PHOTO ALBUM OF DAY 1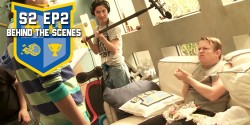 Law being weird. Go karting. A new character. Check out the awesome behind the scenes for VGHS Season 2 Episode 2!
Watch the making of the battle kart scene with K1 Speed's very own Uli Perez and Trevor Andrews. Thanks to everyone who made this possible including K1 Race Gear hooking it up with some amazing custom VGHS race suits.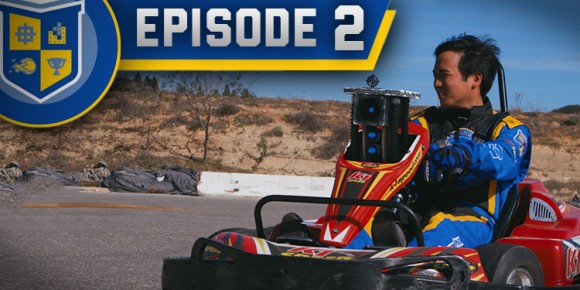 Episode 2 of Video Game High School is here!
Watch the epic kart battle with K1 Speed go-karts!
Comment on the video and let us know what you think of the episode.

K1 Speed has grown a lot in the past few years due to our amazing fans and followers. As we continue to grow we can now be found on many of the Social Media Platforms.
We Look forward to Connecting With You!
CLICK HERE TO VIEW ALL SOCIAL MEDIA CHANNELS
3860494-1