ATLANTA, Ga. (Aug. 12, 2013) – Tanner Foust earned another top Global Rallycross Championship result this weekend at Atlanta Motor Speedway, landing on the podium for the third time in two weeks in the Rockstar Energy Drink Ford Fiesta ST.
Foust lined up on the outside of the front row for the main event on Saturday, a tough starting position on the mixed-surface track. At the drop of the green flag, Foust opted for an aggressive outside move that brought him within striking distance of the lead through the tricky first corner.
"I kept thinking of this quote that somebody told me from Mike Tyson: 'Everybody has a plan until they get punched in the face,'" said Foust. "That's sums up Turn One in rallycross pretty well."
But as rival drivers clashed in the bottleneck through the first dirt corner, Foust avoided trouble to emerge behind teammate Toomas "Topi" Heikkinen. Finding a line through the dirt that gave him the advantage, Foust was able to make up ground on the Finn and was preparing to overtake when his left-front tire went flat.
"It became total survival mode," said Foust. "I can't believe nobody passed me because I overshot so many turns trying to slow down."
The driver was able to protect his position and crossed the finish line in second place. It was his third podium in two weeks; Foust scored an X Games gold medal in last weekend's Gymkhana GRID competition followed by a silver in the rallycross contest.
Under hot but sunny skies at Atlanta Motor Speedway, fans turned out in droves to take in the race, which used much of the tri-oval and pit road sections of the track and included a 40 percent dirt surface. The tabletop jump returned to the oval front-stretch, while two long straightaways gave the 600-horsepower rallycross cars a chance to show their speed.
After the race, Foust signed autographs for more than an hour as enthusiastic fans packed into the pit area to meet the drivers.
Rallycross is a blend of circuit racing, off-road racing and rally competition. It promises intense crowd-pleasing action in a fan-friendly track environment. As many as 10 drivers line up to start at once, piloting high-horsepower compact cars through race traffic over a challenging short course that features jumps, unbanked turns, hills and transitions between pavement and gravel.
The two-time defending Global Rallycross Champion and a contender in the European Rallycross Championship, Foust now sits in second in the U.S. points race.
The American driver will next contest the French round of the European championship at Circuit de Lohéac during the last weekend of August. There, he is prepared for a rematch with WRC star Sébastien Loeb, who he will meet in competition for the first time since the 2012 Los Angeles X Games.
Foust is running an ambitious international campaign in 2013 that includes select European Rallycross Championship rounds, the International X Games events and the Global Rallycross Championship.
RallyCross Photos © QNIGAN.COM

Allen Berg Racing School is continuing to offer its most popular 20 Lap Adventure Program for only $199 – a 50% savings!
This promotion will be available for classes on the following dates:
Fontana
August 17
September 5
September 21
San Diego
September 27
September 28
Other dates are continually being added. Check back often to see the most recent updates.


Allen Berg Racing School 20 Lap Adventure Program
The 20 Lap Adventure is a 2-hour racing experience that includes:
• 20 high-speed laps in an authentic Formula racecar
• Hands on training by Formula 1 driver Allen Berg
• High speed track orientation
• Small class size, only 6 students per class
• Over 1 hour over of technical training
• Complete racing gear provided
• No Refunds. Please call to reschedule if necessary.
Click on the link below to register now!

"Successful day yesterday @RoadAmerica with Patricio Jourdain @k1speed and @ryanellisracing great team in the #34 #CT_Challenge #Nissan" tweeted Lara Tallman – Driver/owner of Skullcandy Team Nissan
@laratall

CLICK HERE TO VIEW THE PHOTO ALBUM OF DAY 1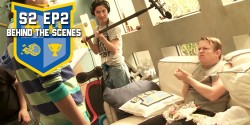 Law being weird. Go karting. A new character. Check out the awesome behind the scenes for VGHS Season 2 Episode 2!
Watch the making of the battle kart scene with K1 Speed's very own Uli Perez and Trevor Andrews. Thanks to everyone who made this possible including K1 Race Gear hooking it up with some amazing custom VGHS race suits.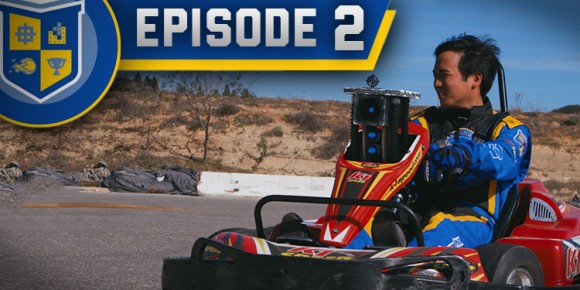 Episode 2 of Video Game High School is here!
Watch the epic kart battle with K1 Speed go-karts!
Comment on the video and let us know what you think of the episode.

K1 Speed has grown a lot in the past few years due to our amazing fans and followers. As we continue to grow we can now be found on many of the Social Media Platforms.
We Look forward to Connecting With You!
CLICK HERE TO VIEW ALL SOCIAL MEDIA CHANNELS

We are proud to announce the official ribbon cutting ceremony of K1 Speed San Antonio. With locations in Houston and Austin, K1 Speed has introduced the sport of indoor go-kart racing to people throughout Texas. With our San Antonio karting center, we've now brought the sport to Southwest Texas as well. If you've never been to a K1 Speed center before, forget everything that you think you know about go-kart racing. At K1 Speed, we offer a truly unique – and thrilling – experience. Gone are the anemic, heavy, unreliable, gas-spewing karts of your youth. In their place are state-of-the-art, high-performance, zero-emission electric karts that offer unparalleled performance – performance that is in the reach of nearly anyone yet potent enough that extracting all of it requires skill, dedication, and practice.
What:
Ribbon cutting with San Antonio Chamber of Commerce
When:
Friday, July 26th at 5pm
Where:
K1 Speed San Antonio
6955 NW Loop 410
San Antonio, TX 60101
(210) 802-0802

K1 Speed, America's largest indoor go-kart racing company, opens its newest public kart track in San Antonio, Texas.
Irvine, CA July 23, 2013 – With more than a dozen centers located nationwide, K1 Speed is the largest indoor go-kart racing company in the United States. The company's newest location is NOW OPEN in San Antonio, Texas, making it the third facility to call the Lone Star state home, behind Houston and Austin. The facility, like its peers, features tens of thousands of square feet of entertainment space, including a professionally designed indoor race track, spacious lobby complete with a museum-quality collection of authentic racing memorabilia, Pit Cafe snack bar, private rooms, and video arcade. The real draw, however, is the karting. With the opening of its San Antonio track, K1 Speed is introducing all-electric, indoor kart racing to Southwest Texas.
Indoor Go-kart Racing – Open to the Public Since 2003
K1 Speed was founded nearly ten years ago, and since that time has revolutionized go-kart racing in America. Traditional go-kart venues were typically outside, poorly maintained, and made use of anemic gas-powered karts that were slow to maneuver around a track and quick to pollute. The opening of the first K1 Speed location brought with it a paradigm shift to the industry: all-electric go-karts, professionally designed race tracks, indoor venues that allow for year-round racing, and an attention to detail that was sorely lacking from outdoor tracks. This new approach quickly caught the attention of enthusiasts in Southern California, and the company has been expanding throughout the country ever since.
Residents of San Antonio and surrounding areas can try their hand at indoor go-kart racing seven days a week, without a reservation. At K1 Speed, racers are furnished with helmets, provided instruction on proper track etiquette and how to operate the karts, and carefully monitored at all times. The electric motors in K1 Speed's fleet of karts can be controlled remotely, and if necessary, can even be shut off or modulated to ensure a safe driving environment for everyone. That being said, despite their performance (they can reach speeds approaching 45mph and can do so in a matter of seconds), the karts at K1 Speed are manageable and easy to drive. The company prides itself on providing a thrilling experience for racers of all skill levels – novice or experienced.
Private Parties, Special Events, and More
With K1 Speed's Arrive & Drive package, individuals can come in any day of the week with friends, family, and strangers alike and race against the clock in a 14-lap battle. However, K1 Speed San Antonio also offers private reservations, race packages, and room rentals for groups looking to host private functions. These private packages are ideal for birthday parties, bachelor and bachelorette parties, Bar and Bat Mitzvahs, team-building exercises, corporate events, and other special functions. K1 Speed is a popular destination for parties and now residents of San Antonio can take advantage of the atmosphere that K1 Speed has to offer.
K1 Speed San Antonio is conveniently located in the heart of the city, just fifteen minutes from the River Walk and in close proximity to SeaWorld. Residents of Leon Valley, Alamo Heights, and surrounding communities can contact K1 Speed San Antonio with any questions or simply show up for an Arrive & Drive race.
K1 Speed San Antonio
6955 NW Loop 410
San Antonio, TX 78238
Phone: (210) 802-0802
3860494-1