The nation's largest indoor karting chain is opening its newest racing center and entertainment complex in America's "Second City," Chicago. The new K1 Speed indoor racing facility will be situated near Buffalo Grove with an additional location to follow in Addison.
Irvine, CA (Friday, April 5, 2013) – The thrill of all-electric indoor go-kart racing is coming to Chicago. The nation's largest indoor karting company, K1 Speed, is opening its doors in America's "Second City" and with it, introducing its trademark style of racing to a whole new group of enthusiasts. As one of the most populous cities in America, and one that is subject to severe weather for months at a time, Chicago is a natural fit for the sport of indoor go-kart racing. It is currently both underserved and an ideal location for indoor kart racing.
Unlike outdoor karting tracks, which are subject to the weather, K1 Speed's racing centers are open every day of the year. Rain or shine, scorching heat or blistering cold, people can get away from it all and satiate their need for speed at K1 Speed's newest track. This unique approach to year-round racing has allowed K1 Speed to bring the sport of kart racing to the masses. And yet, thanks to the company's dedication to providing a genuine racing experience, it is still able to deliver a racing environment that will please even ardent enthusiasts.
The K1 Speed Experience
K1 Speed has been at the forefront of the indoor karting industry since first opening its doors in the town of Carlsbad – near San Diego, California – in 2003. The company rethought karting as a sport and as a recreational activity, seeking to provide solutions to the two biggest problems typical of traditional karting venues: the karts and the track. The solutions as K1 Speed saw it were simple: rethink the karts and rethink the tracks.
The most defining aspect of K1 Speed, and perhaps the one aspect that has allowed it to become the largest karting chain in the country, is its high-performance, all-electric, zero-emission go-karts. These machines are capable of speeds approaching 45mph on the company's indoor tracks, and can accelerate to top speed almost instantly thanks to their torque-rich electric motors; all without noxious gas fumes or loud engines. Individuals accustomed to driving a 6.5-hp, lawn mower-powered go-kart are sure to be impressed with these 20-hp, electrically driven machines. Put simply, the difference is night and day.
Racing at K1 Speed Chicago
Though K1 Speed Chicago will be situated near Buffalo Grove and Addison, residents from throughout the area will be able to enjoy the thrill of wheel-to-wheel racing, thanks to K1 Speed's popular Arrive & Drive race format. Individuals are grouped on a first-come, first-serve basis – there are no reservations or previous experience required to race at K1 Speed. One only needs to be able to safely operate the kart's pedals and steering wheel and meet the height requirements. With the Arrive & Drive race format, up to 12 racers at a time will hit the track in a 14-lap race against the clock. While sharing the track, racers will have to vie with each other to set the fastest lap time, as the fastest lap will determine the winner!
Every event at K1 Speed is a unique occasion. Buffalo Grove features 86,000 square feet of meeting & event space that can accommodate up to 400 guests comfortably, offering a multitude of option for your event. Two indoor track layouts, a mezzanine level with floor to ceiling windows overlooking the tracks, a video arcade area with an array of games, Skybox Bar & Grill with a full service restaurant and two private dining areas and four party rooms with seating up to 120 guests.
K1 Speed is happy to accommodate groups and parties. To do so, it offers several race packages, which afford groups reserved race times, exclusive use of the track during races, and standing-start races for position. Though racing against the clock is fun, it's more fun to race against a friend in a battle to cross the finish line first! No matter which option individuals choose, they will be rewarded with a genuine racing experience that has been tailored to satisfy everyone from novices to veteran racers alike. This is the K1 Speed experience.

Friend of K1 Speed, Conor Daly, is confirmed to race the No. 41 car with A.J. Foyt Racing! Daly, 21, will partner with the team's full-season driver, Takuma Sato, in next month's event.
"I almost can't describe what it means to have the opportunity to race in the Indianapolis 500," Daly said. "I have been to the 500 every year of my existence except for last year when I raced in Monaco. It is truly my home race since I was born and raised in the Indianapolis area. I am so thankful that A.J. and Larry (Foyt) have given me my first shot at the greatest race in the world. I know this will sound cheesy, but I've never been happier in my life – this race means so much to me."
Daly tested with the Foyt team Dec. 13 at Sebring International Raceway. His father, Derek Daly, competed in six Indianapolis 500s.
A.J. Foyt said of Daly's test at Sebring, "He was fast, smooth and didn't get into trouble. When we made a change on the car, he felt it."
Daly had a strong run in the season-opening GP2 event in Malaysia. After qualifying 16th in Kuala Lumpur for Hilmer Motorsports, Daly finished 13th in the first GP2 race and seventh in the second.
Conor Daly pictured here at the Formula 1 Blog – #F1bAustin Tweetup
-K1 Speed Austin

Congrats Conor! We look forward to seeing you race in the Indy 500.

Round 1: Streets of Long Beach will kick-off the 2013 Championship season in style with new cars, new drivers, and all the sideways excitement that Formula DRIFT is known for. Champion Daigo Saito will be back to defend his title against all competitors including Vaughn Gittin Jr., Justin Pawlak, Ryan Tuerck, Fredric Aasbo and the rest of the talented pool of drivers.
CLICK HERE AND ENTER THE CODE K1SPEED TO RECEIVE A SPECIAL TICKET OFFER!
Don't forget to the visit the K1 Speed booth to receive special discounts and photo op with show kart and K1 girls. Visit our partners, Falken Tire, and root on Justin Pawlak, Daijiro Yoshihara and Darren McNamara!
Formula Drift Round 1
Friday April 12 & Saturday April 13, 2013
Streets of Long Beach at the The Long Beach Convention & Entertainment Center
About:
Formula DRIFT is recognized as North American's professional drifting championship series. As the first official series in North America, Formula DRIFT has taken competitive motorsports to the extreme, attracting fans and car enthusiasts from all walks of life and establishes itself as the worldwide leader for the Sport. This high-skilled, high-powered motor sport where drivers intentionally maneuver their cars into well executed, controlled sideways slides at high speeds through a marked course, has professional drivers & teams competing in championship competitions. Judged on execution and style, rather than who finishes the course in the fastest time, Drifting is a guaranteed crowd pleaser. BUY YOUR TICKETS NOW!

Heading to the Auto Club 400 in Fontana, CA this weekend? Stop by K1 Speed Ontario just minutes from the Auto Club Speedway to get your race on!
If you can't make it out to the races, head to your local K1 Speed center and watch the races with us! Watch our pal, Travis Pastrana, on Saturday March 23rd for the NASCAR Royal Purple 300. On Sunday, the Auto Club 400 starts 12pm PST. Who will take the checkered flag this weekend?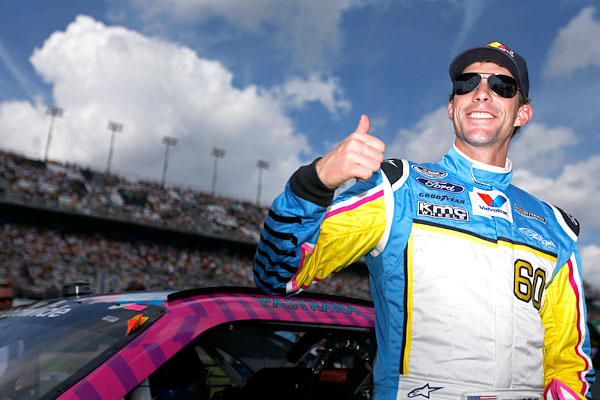 K1 Speed Ontario
5350 East Ontario Mills Pkwy
Ontario, CA 91764

Race over to K1 Speed Torrance starting Saturday, March 16th for a special G.I. Joe Retaliation promotion. Racers will have a chance to win VIP advance screening tickets to see the movie with friends and receive movie promo items (while supplies last).
Special advanced screening tickets for
Wednesday, March 27th – 7:30pm
AMC Burbank 16
125 E. Palm Ave.
Burbank, CA 91502
K1 Speed Torrance
19038 S Vermont Ave
Gardena, CA 90248
Watch the G.I. Joe: Retaliation trailer now! In theaters March 29, 2013.
Synopsis: A follow-up to the 2009 release of G.I. JOE: THE RISE OF COBRA, which grossed over $300M worldwide, Paramount Pictures, MGM and Skydance Productions, in association with HASBRO, commenced the di Bonaventura production of G.I. JOE: RETALIATION.
In this sequel, the G.I. Joes are not only fighting their mortal enemy Cobra; they are forced to contend with threats from within the government that jeopardize their very existence. The film stars D.J. Cotrona, Byung-hun Lee, Adrianne Palicki, Ray Park, Jonathan Pryce, Ray Stevenson, Channing Tatum with Bruce Willis and Dwayne Johnson. Directed by Jon M. Chu, and produced by Lorenzo di Bonaventura and Brian Goldner, from a screenplay by Rhett Reese & Paul Wernick based on Hasbro's G.I. Joe® characters.

Jeff Gordon may be fun to watch when he's racing in NASCAR, but it's a little less fun when he's burning rubber behind the wheel of your car — and you don't know it's him.
In a new Pepsi spot, Gordon puts on an elaborate disguise (facial hair, wrinkles) and shows up at a car dealership to "test drive" what appears to be a Chevy Camaro with an unsuspecting car salesman. He plays the role of a timid driver at first, saying he's never driven a car with so much power, but once he gets in the drivers seat, he guns it.
At first, the salesman tells Gordon to "ease off just a little bit," but as the drive continues he start cursing and screaming for his life. At one point, he even says, "You're an idiot, I'm going to kill you." Gordon captures it all from a pair of glasses with a camera attached — not unlike Google Glass. By the end of the ride, the salesman is ready to call the cops before Gordon reveals that it was all just a prank.
It's likely the dealership was in on the joke, but based on his terrified reactions, the car salesman definitely was not.

You are invited to a FREE advanced screening of Dreamworks THE CROODS, starring Nicholas Cage, Ryan Reynolds, and Emma Stone Saturday, March 2nd at 10:30am – Edwards San Marcos Stadium 18.
To print your FREE admission ticket to the film, CLICK HERE and enter the code 5EB6SJJB. This will allow you to access your free pass. Print it out and bring it to the theater with you – this will serve as your admission to the film. Remember to arrive to the theater early as seating is first come, first serve basis. Also, we encourage you to pass this email and ticket along to any friends, family members, or coworkers who may also be interested in seeing the film!
Enjoy this special offer from K1 Speed. San Diegans visit your nearest K1 Speed in Carlsbad today!
K1 Speed Carlsbad
6212 Corte Del Abeto
Carlsbad, CA 92011

Grand Finals 2013 at Nola Motorsports Park – Exclusive world premier preview!
Great preview on arguably the largest karting event in the world. Notice the K1 Race Gear team USA suits in the video. K1 Race Gear is an official sponsor of Team USA. Also featured in the video is K1 Race Gear sponsored driver Alan Rudolph.
3860494-1