Bucky Lasek is headlining a unique go karting event and fundraiser at K1 Speed in Austin TX on June 4th. You will have the ultra rare opportunity to drive on a team with or against some of your favorite X Games athletes from Skate, BMX, Rallycross and more! The evening is going to be packed with prizes, raffles and lots of fun. Doors open to this special event at 7:00 pm and you can arrive and drive right from the beginning. There will be some amazing items up for auction and Red Bull will be in the house supporting the event all night long.
The race will be based on a endurance format and each driving team will be anchored by a celebrity athlete. There are three spots per team open to the public and a total of 10 teams. That means only 30 will get the opportunity to race side by side with the same guys you will be rooting for at the X Games the following week. To be one of these lucky drivers just visit http://www.road2recovery.com/product-category/items-auctions/ to bid for a spot on a team today! Confirmed drivers are Bucky Lasek (Skate Vert), Tanner Foust (Rally X), Travis Pastrana (Mr. Everything), Chase Hawk (BMX) and Liam Doran (Rally X) with more confirming daily.
The top three winning teams will receive prizes and swag from our sponsors of the event. Even if you aren't coming out to drive this will be the place to hang out and get up close to some of the best in action sports.
All proceeds benefit Road2Recovery
CLICK HERE TO BID
http://www.road2recovery.com/product-category/items-auctions/
K1 Speed
2500 Mchale Ct, Austin, TX 78758
Wed. June 4th 7:00pm – 10:00pm
About
The Road 2 Recovery Foundation is a 501 (C) (3) non-profit organization founded to help professional AMA licensed professional motocross/supercross members with financial assistance if they sustain career-ending injuries as well as providing motivational, emotional, and spiritual support to these individuals and their families.
On April 14, 2011 the Road 2 Recovery expanded to Europe. The Road 2 Recovery International supports licensed FIM MX1, MX2 and MX3 Professional riders who sustain career-ending injuries.
As of January 2014 Road 2 Recovery expanded once again to help professionals in action sports which kicked off in a strategic merge with nonprofit Athlete Recovery Fund. Road 2 Recovery will consider support to the following sports BMX, FMX, Skate, Skiing, Snowboarding, Snowmobile, Surfing, Mountain Biking, and Wake Boarding. Some sports are specific to freestyle disciplines but all grants will require the unanimous approval of the board of directors.
Our goal of Road 2 Recovery would be to build enough assets in the endowment fund to completely provide for an athlete under our description for the duration of their life if they are unable to ever generate revenue again. We can strive towards this goal with the help of everyone in the motocross and action sports community who is passionate about these sports. The Road 2 Recovery is out there to make our sports a better, safer place.
Road 2 Recovery MX & SX/ International / Action Sports are all separately functioning accounts which are independent of each other.
The non-profit Road2Recovery Foundation wants your complete confidence and trust, and thus we have created this page to show supporters and donors of R2R what we do with the donations we're given. We are extremely careful with how we spend the dollars you entrust in our care, and offer you an inside look at our financials. Our 501 (c) (3) Non-Profit Federal Tax ID# is 86-0996104

July's GP Main Event was hot….just like the 100 degree heat outside. Reese Williams put up blistering lap times and once he pulled past the pole setter, Timmy Palmer, on the 2nd lap and then he never looked back. There was almost a 9 second gap between Reese and 2nd place finisher Chris Gonzalez. GP #1 winner Sean Gossett finished in 3rd place. The sweltering Texas heat, combined with a very busy month for vacations, led to a smaller than normal GP field. Expect that field to grow for GP#3 in September! We will see you there!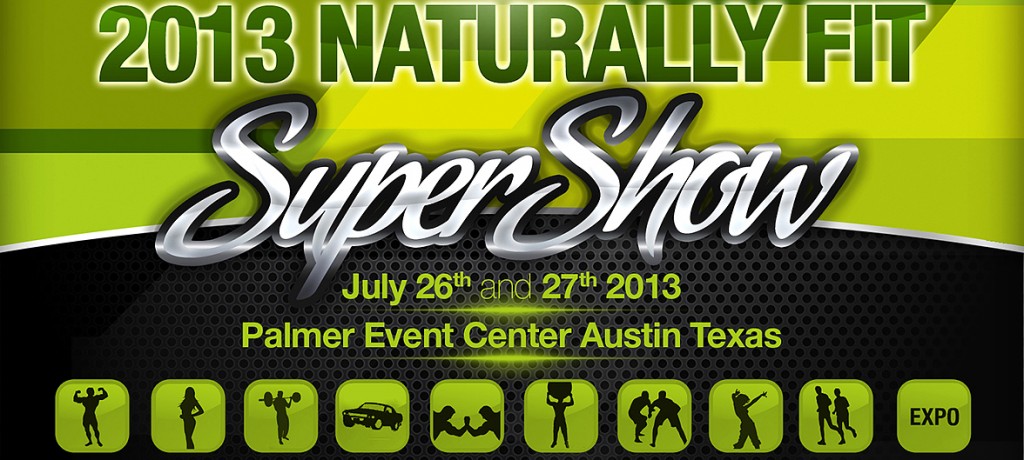 Come join the fun and check out our booth at this year's event!
The Naturally Fit Super Show one of the largest fitness events and expos in the Southwest is fast approaching. With thousands of attendees, athletes and vendors participating in a variety of fitness events and competitions all raising money for the Special Olympics, the 2013 Naturally Fit Super Show is an event that you won't want to miss!
In addition to the numerous competitions, the 2013 Naturally Fit Super Show will also feature a huge Health & Fitness Expo featuring over 100 fitness companies.
The 2013 Naturally Fit Super Show will take place on:
Friday, July 26th – 2:00 pm to 9:00 pm
Saturday, July 27th – 10:00 am to 5:00 pm
The 2013 Naturally Fit Super Show will take place at the Palmer Events Center in beautiful downtown Austin TX:
Palmer Events Center
923 Barton Springs Road
Austin, TX 78701
The 2013 Naturally Fit Super Show will have:
Over 25 sport competitions on showcase over 2 days
Health & Fitness Expo with over 100 local, regional and national companies showcasing the very best in health & fitness products / services
Muscle Car Show featuring over 100 american made cars & trucks
Kids Activities Face Painting, Jump Houses, Sports Club, Meet Iron Man and His Super Hero Friends!
Tickets for those wishing to attend the Naturally Fit Super Show can be purchased for $15- $35 online at:
Click here for Naturally Fit Super Show Tickets
K1 Speed Austin
2500 McHale Ct,
Austin, TX 78758
Phone: (512) 271-5475

The 1st GP of the season was a FAST one! Last night's lap average was the fastest of any GP run to date in Austin. It picked up right where last season ended with the top 4 racers from a season ago taking the top spots in GP #1. Sean Gosset was able to get around pole winner Timmy Palmer at the halfway point and then never looked back to take home 1st place honors. Timmy finished 2nd, followed by Reese Williams and Ted Smith.
Several new-comers to Austin's GP events littered the field of the B-Main. Skyler Moore held off a group of fast racers to take home 1st place hardware. He was followed by Fred Cohagen and Austin GP veteran Darrin Wicken. Next months GP will be raced in reverse direction!
So tell all your friends to show what they got and be at K1 Speed Austin for the August GP!

Welcome back race fans, to the second half of the Teen GP series. We had a great turnout and some fantastic racing. It was a battle for the finish with Matt Gray taking the lead over the always fast Tucker Klein. Great job to all our racers and we can't wait till next month.
1st: Matt Gray – 12pts
2nd: Brody Magerkurth – 6pts
3rd: Tucker Klein – 8pts
4th: Colton Barton – 4pts
5th: Robert Hoening – 2pts
SEASON 2
July 2nd – Mini GP
August 6th – Mini GP
September 3rd – Mini GP
October 8th – Mini GP
November 5th – Grand Prix Final

Tuesday! Tuesday! Tuesday, was the fianl races in our league series, and what a final it was. Kaitlyn Wicken came strong out to take the qualifier but was passed by our race winner Mckenzy Kresswell, and the Wolff sisters. What a great final and big congrats to all of our racers for their participation. See you next series!
SEASON 1
February 5th – Mini GP (except Phoenix)
February 12th – Phoenix Only!
March 5th – Mini GP
April 2nd – Mini GP
May 7th – Mini GP
June 4th – Grand Prix Final

The season ending Main Event was fast and clean. With a possible 4 racers in contention for the season's overall points championship, Reese Williams did all he could do by winning the race at hand. He put up the best lap time in the qualifiers to take the poll and from there he never looked back. He beat last month's GP winner Sean Gosset by a narrow 1.623 sec margin, followed by Darrin Wicken, who took home the 3rd place honors. The overall points leader coming into last nights event, Ted Smith, did just enough to win the GP Overall Points Championship by only 2 points!! Sean Gosset finished 2nd overall, followed by Timmy Palmer, Ignacio Martinez and Reese Williams.
We look forward to next season's GP starting next month. Stay tuned for details.

What a great race we had in the Teen GP. Tucker and Jason battled lap for lap with Jason taking the lead and winning the race. Brody moved up from the JR ranks to join the Teens and had a solid showing for his forst race. Jason has a slight point advantage over Tucker but it is anybodies championship to win. See you next month for the final!!
SEASON 1
February 5th – Mini GP (except Phoenix)
February 12th – Phoenix Only!
March 5th – Mini GP
April 2nd – Mini GP
May 7th – Mini GP
June 4th – Grand Prix Final

Say it aint so! Ignacio Martinez did not win GP #5….he did not even make it into the Main Event! Sean Gossett has improved every event this season and he claimed his first GP win and pair of tickets to the V8 Supercars at COTA in two weeks!! Sean bested a stacked field that included most all of the best racers at the Austin location since the doors have opened exactly 1 year ago. The race for the next 2 podium spots was where all the excitement was! Matt Hammock, Ted Smith and Reese Williams battled the entire race. Matt Hammock barley held off charging Ted Smith to take the second spot on the podium. Ted Smith could not find a way to pass, even though he set the track record with a blazing 26.616, and had to settle for 3rd. Ted extended his season points lead and looks to be in great position to win GP Season 2! Sean, Ignacio and Timmy palmer will all have something to say next month at the GP finale. See you all there!
We are used to Ignacio Martinez winning everything he enters. It is old news saying that he finished first overall and took home top honors. We have never seen him anywhere but 1st place overall in any event he has entered!! That all changed in GP #5! Ignacio failed to make the Main Event and took his frustrations out on the B-Main field. Ignacio finished 1st, followed by Chris Smith and Edward Galvis.

Don't miss the inaugural MotoGP Red Bull Grand Prix Of The Americas!
April 19-21 in Austin, Texas at Circuit Of The Americas
Visit your local K1 Speed in N. Austin! You might even see your favorite MotoGP rider on the track.
K1 Speed Austin
2500 McHale Ct,
Austin, TX 78758
3860494-1