We are proud to announce the official ribbon cutting ceremony of K1 Speed San Antonio. With locations in Houston and Austin, K1 Speed has introduced the sport of indoor go-kart racing to people throughout Texas. With our San Antonio karting center, we've now brought the sport to Southwest Texas as well. If you've never been to a K1 Speed center before, forget everything that you think you know about go-kart racing. At K1 Speed, we offer a truly unique – and thrilling – experience. Gone are the anemic, heavy, unreliable, gas-spewing karts of your youth. In their place are state-of-the-art, high-performance, zero-emission electric karts that offer unparalleled performance – performance that is in the reach of nearly anyone yet potent enough that extracting all of it requires skill, dedication, and practice.
What:
Ribbon cutting with San Antonio Chamber of Commerce
When:
Friday, July 26th at 5pm
Where:
K1 Speed San Antonio
6955 NW Loop 410
San Antonio, TX 60101
(210) 802-0802

K1 Speed, America's largest indoor go-kart racing company, opens its newest public kart track in San Antonio, Texas.
Irvine, CA July 23, 2013 – With more than a dozen centers located nationwide, K1 Speed is the largest indoor go-kart racing company in the United States. The company's newest location is NOW OPEN in San Antonio, Texas, making it the third facility to call the Lone Star state home, behind Houston and Austin. The facility, like its peers, features tens of thousands of square feet of entertainment space, including a professionally designed indoor race track, spacious lobby complete with a museum-quality collection of authentic racing memorabilia, Pit Cafe snack bar, private rooms, and video arcade. The real draw, however, is the karting. With the opening of its San Antonio track, K1 Speed is introducing all-electric, indoor kart racing to Southwest Texas.
Indoor Go-kart Racing – Open to the Public Since 2003
K1 Speed was founded nearly ten years ago, and since that time has revolutionized go-kart racing in America. Traditional go-kart venues were typically outside, poorly maintained, and made use of anemic gas-powered karts that were slow to maneuver around a track and quick to pollute. The opening of the first K1 Speed location brought with it a paradigm shift to the industry: all-electric go-karts, professionally designed race tracks, indoor venues that allow for year-round racing, and an attention to detail that was sorely lacking from outdoor tracks. This new approach quickly caught the attention of enthusiasts in Southern California, and the company has been expanding throughout the country ever since.
Residents of San Antonio and surrounding areas can try their hand at indoor go-kart racing seven days a week, without a reservation. At K1 Speed, racers are furnished with helmets, provided instruction on proper track etiquette and how to operate the karts, and carefully monitored at all times. The electric motors in K1 Speed's fleet of karts can be controlled remotely, and if necessary, can even be shut off or modulated to ensure a safe driving environment for everyone. That being said, despite their performance (they can reach speeds approaching 45mph and can do so in a matter of seconds), the karts at K1 Speed are manageable and easy to drive. The company prides itself on providing a thrilling experience for racers of all skill levels – novice or experienced.
Private Parties, Special Events, and More
With K1 Speed's Arrive & Drive package, individuals can come in any day of the week with friends, family, and strangers alike and race against the clock in a 14-lap battle. However, K1 Speed San Antonio also offers private reservations, race packages, and room rentals for groups looking to host private functions. These private packages are ideal for birthday parties, bachelor and bachelorette parties, Bar and Bat Mitzvahs, team-building exercises, corporate events, and other special functions. K1 Speed is a popular destination for parties and now residents of San Antonio can take advantage of the atmosphere that K1 Speed has to offer.
K1 Speed San Antonio is conveniently located in the heart of the city, just fifteen minutes from the River Walk and in close proximity to SeaWorld. Residents of Leon Valley, Alamo Heights, and surrounding communities can contact K1 Speed San Antonio with any questions or simply show up for an Arrive & Drive race.
K1 Speed San Antonio
6955 NW Loop 410
San Antonio, TX 78238
Phone: (210) 802-0802

Freddie Wong and the team at Rocket Jump didn't disappoint with the first episode of the new season. Click on Episode 1 below and let us know what you think.
We have a special surprise for you this season using K1 Speed go-karts. As you may of seen in the trailer our karts were used in a Mario Kart style Battle Arena in an episode. We're very excited to work with Freddie again and look forward to this season.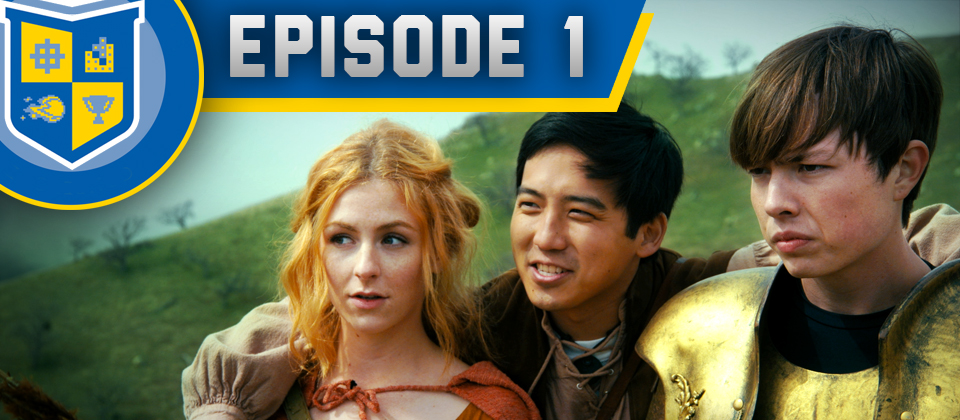 Skullcandy Team Nissan is beyond stoked to announce the newest addition to the Continental Tire Sports Car Challenge Team—Patricio Jourdain, from Mexico City, Mexico. The cousin of Indy car and CART veteran Michel Jourdain, Jr. Patricio will bring international experience to the team beginning at Road America. While this will be his first CTSCC event, he's not a newcomer to sports car racing. Starting his career as a champion kart racer in Mexico, Patricio has also raced everything from touring cars to NASCAR stock cars. Currently he is K1 Speed's pro driver supporting them with race clinics at K1 locations across the United States.
Today, when the #33 and #34 Nissan Altima Coupes roll out of the trailer at Indianapolis Motor Speedway they will be rocking two new logos in addition to the iconic skull: those of K1 Speed and K1 RaceGear. K1 Speed is America's largest indoor kart racing company, and has just opened their 16th location in San Antonio, Texas, with more to come. K1 RaceGear is a full-service safety and apparel manufacturer and provider of gear for the entry level kart racer to the professional auto race team.
"I love it when a plan comes together! K1 and Patricio are an excellent addition to the team, I've gotten to know Patricio over the last year and I'm really happy to see him in one of the Skullcandy cars. I believe he'll be a great addition to our driving team." says team owner Lara Tallman.
"I am very excited to join Skullcandy Team Nissan with the support of a great company and good friends at K1 Speed." states Jourdain. "The goal for the remaining of the 2013 season is to drive intelligently, finishing races and giving our supporters what they deserve on and off the track. K1 and I both believe this is a start of a great partnership."
K1 Owner David Danglard adds his enthusiasm, "We've always been part of the racing world, and are very happy to have K1 participate with Patricio in the Nissan ST car. He's been an important part of the K1 team, and he's a great addition to Skullcandy Team Nissan."
About K1 Speed
Founded in 2003, K1 Speed is America's Premier Indoor Kart Racing Company with 16 locations nationwide. K1 Speed offers exciting tracks with a unique upscale entertainment concept for casual consumers, racing enthusiasts and corporate or group events. K1 Speed is a first choice for those wanting to experience genuine racing in state-of-the-art European electric karts that are eco-friendly, safety oriented and provide superior performance to more traditional gas karts. Each K1 Speed facility is designed as a large entertainment venue with professionally-designed tracks and cutting-edge décor showcasing authentic racing memorabilia along with ample seating and viewing areas, spacious lobbies, meeting rooms and full restaurant or snack bar.
About K1 RaceGear
Established in 2003, K1 RaceGear has been driven by the principal set of goals; providing drivers the highest level of safety and comfort for the lowest cost, leaving room in their budget to do what they love: Racing. Our Strong line of karting race wear, combined with our expanding line of auto racing equipment, enables K1 RaceGear to provide the necessary safety-wear for anyone from a five year old karter to a professional racecar driver. Our years of racing knowledge provides a level of customer support and attention to detail that exceeds other gear providers. K1 RaceGear can effectively design products tailored to what our customers wants and needs providing them with a stylish and professional look. We look forward to seeing you at the track!

Race over to K1 Speed Seattle and try our new track layout today!
The track record prior to the change was 16.26 and the fastest time on the new track layout is 17.12. We believe racers will enjoy the challenging aspects of the track but with some places where you can get the karts to top speed.
K1 Speed Seattle
2207 NE Bel-Red Rd,
Redmond, WA 98052
Phone: (425) 455-9999