2013 VidCon Pre-Party Hosted by Tubefilter and Big Frame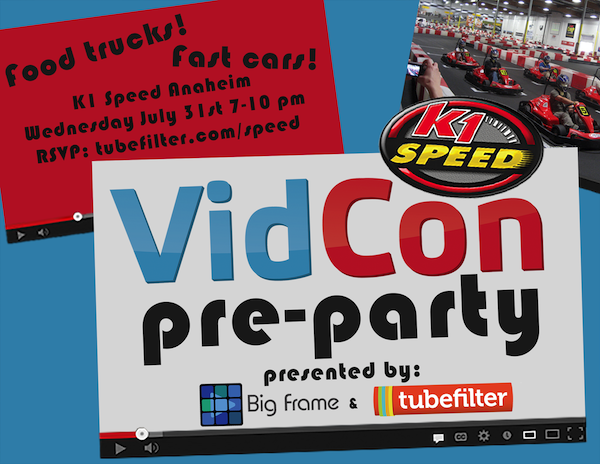 Come join us at Tubefilter's VidCon Pre-Party: Go Karts and Food Trucks fueled by BigFrame!
Tubefilter and Big Frame are taking over the racetrack for our annual VidCon kickoff party. Drop in, hang out, and race with some of the biggest names on YouTube!
RSVP here or at tubefilter.com/speed before tickets run out!
K1 Speed Anaheim
1000 N. Edward Ct.
Anaheim, CA 92806
Phone: (714) 632-6999
CLICK HERE to learn more about 2013 VidCon!