2015 HRE WHEELS OPEN HOUSE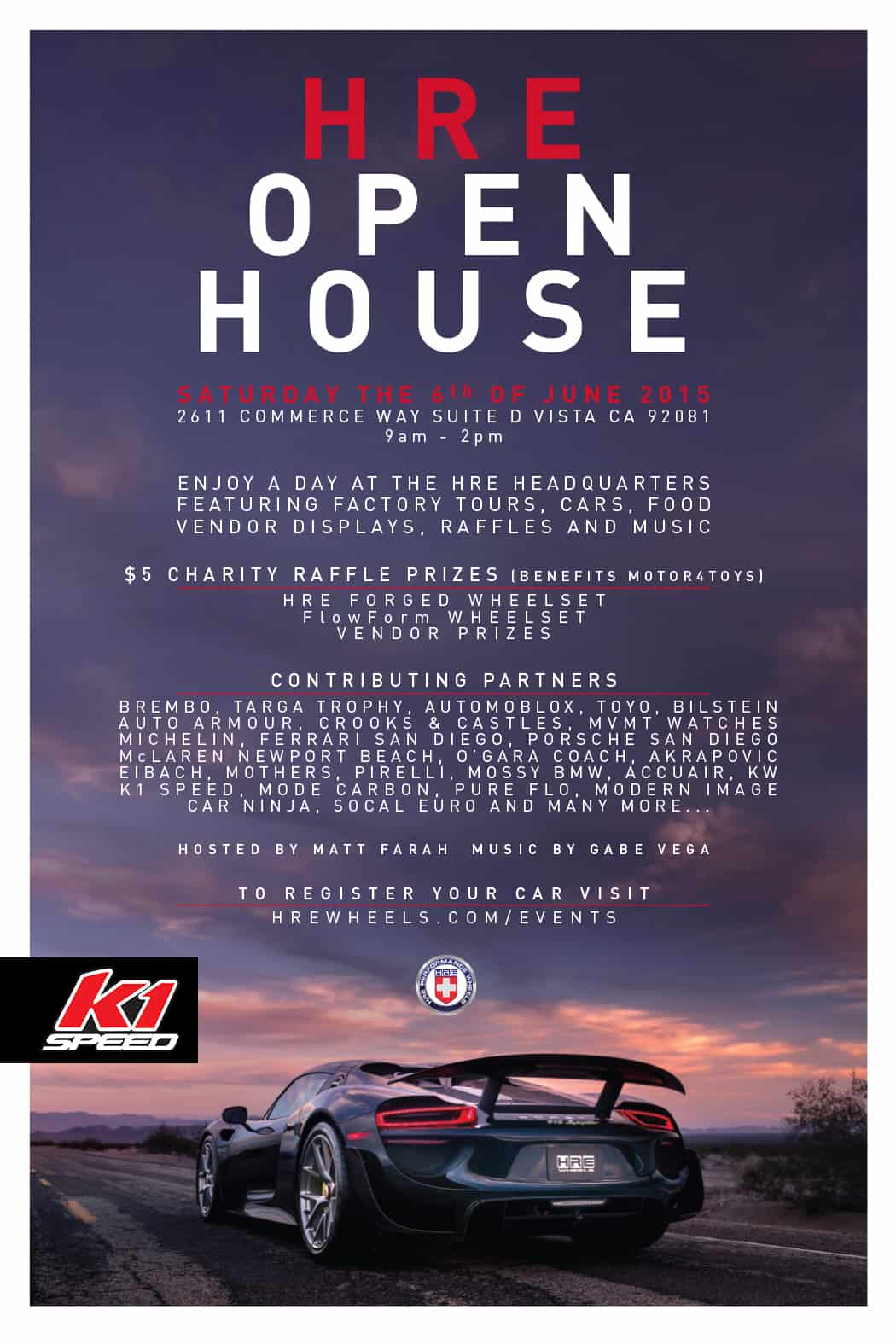 HRE Wheels
opens up its doors for the annual HRE Open House featuring a massive gathering of supercars and sports cars from all over California, along with special guests including The Smoking Tire's Matt Farah as the master of ceremonies, wheel and sponsor product giveaways, K1 Speed and much more!
President Alan Peltier will be giving guided tours showing every step of the wheel making process and offering a sneak peek at upcoming forged models.
Register your show car for $25 (limited space available) and receive the following:
– Parking inside event
– Limited edition HRE Open House t-shirt ($35 value)
– 5 raffle tickets toward charity raffle giveaways ($25 value)
– Chance to win one of three HRE Award trophies
Spectators and street-parking are still free.