86FEST II: North America's LARGEST 86 Gathering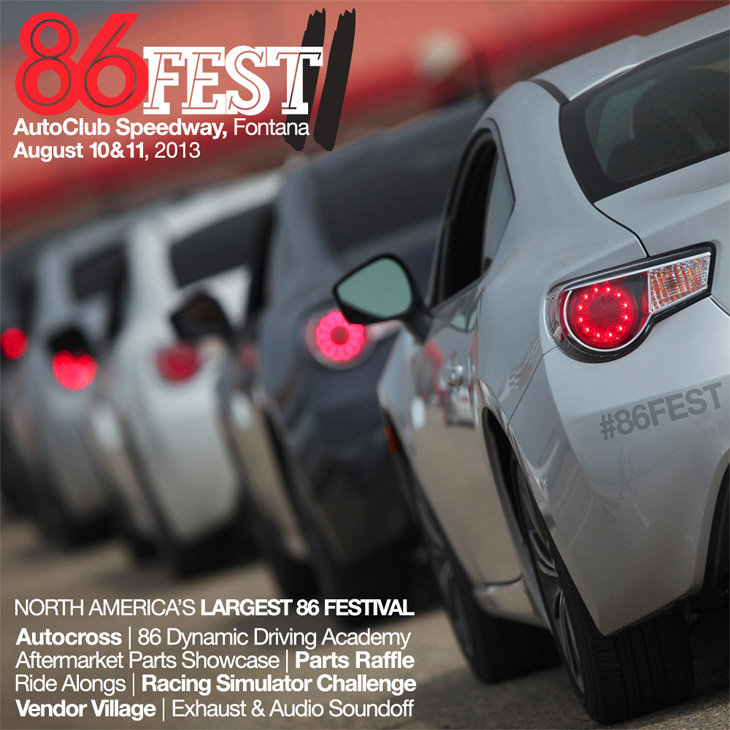 86FEST is the Largest Gathering of Scion FR-S, Subaru BRZ, and AE86 Toyota Corolla GT-S, Sprinter Trueno, Corolla Levin and RWD Toyota Enthusiasts in North America! Join us Sunday in the Vendor Village and Enter to Win prizes and giveaways!
Saturday, August 10th: 86FEST Dynamic Driving Academy
Sunday, August 11th: AUTOCROSS, CAR SHOW, MUSIC, GIRLS, FORMULA D DRIVER SIGNING, VENDOR VILLAGE
AutoClub Speedway
9300 Cherry Ave.
Fontana, California 92335
K1 Speed Ontario is just minutes away from the track. Race on over and get your fix after 86FEST!
K1 Speed Ontario
5350 East Ontario Mills Pkwy,
Ontario, CA 91764
Phone: (909) 980-0286