Discount Ticket Offer: 2015 Red Bull Straight Rhythm
Inaugural Event Champion, James Stewart, Returns to Competition at former Horse Track at Fairplex in Pomona on Saturday, October 10th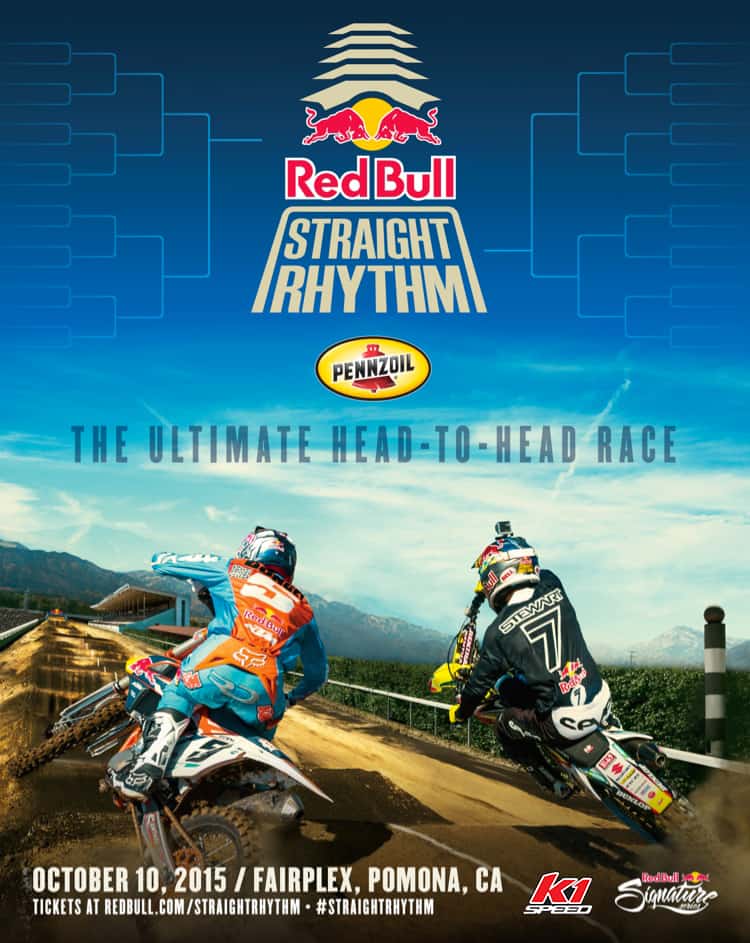 Red Bull Straight Rhythm, is the world's only head-to-head, straight-line motocross race, taking place on October 10 at Fairplex in Pomona, Calif.  While this year's event will return to Fairplex, it will be run at a new location in the venue, the former horse track.  The new location, which hosted horse racing from 1989 until 2015, will offer a substantially upgraded spectator experience, including: shaded seating, better viewing and a large infield vendor / concession area.  In addition, racing legend and 2014 Red Bull Straight Rhythm Open Class champion James Stewart will make his return to competition at the event, and 2015 AMA Supercross Champion Ryan Dungey will also race. Straight Rhythm is a flagship event of the Red Bull Signature Series, a collection of the most progressive action sports events in the world.
During the month of September (9/1 – 9/30), use promo K1S25 for $25 tickets!
CLICK HERE TO PURCHASE TICKETS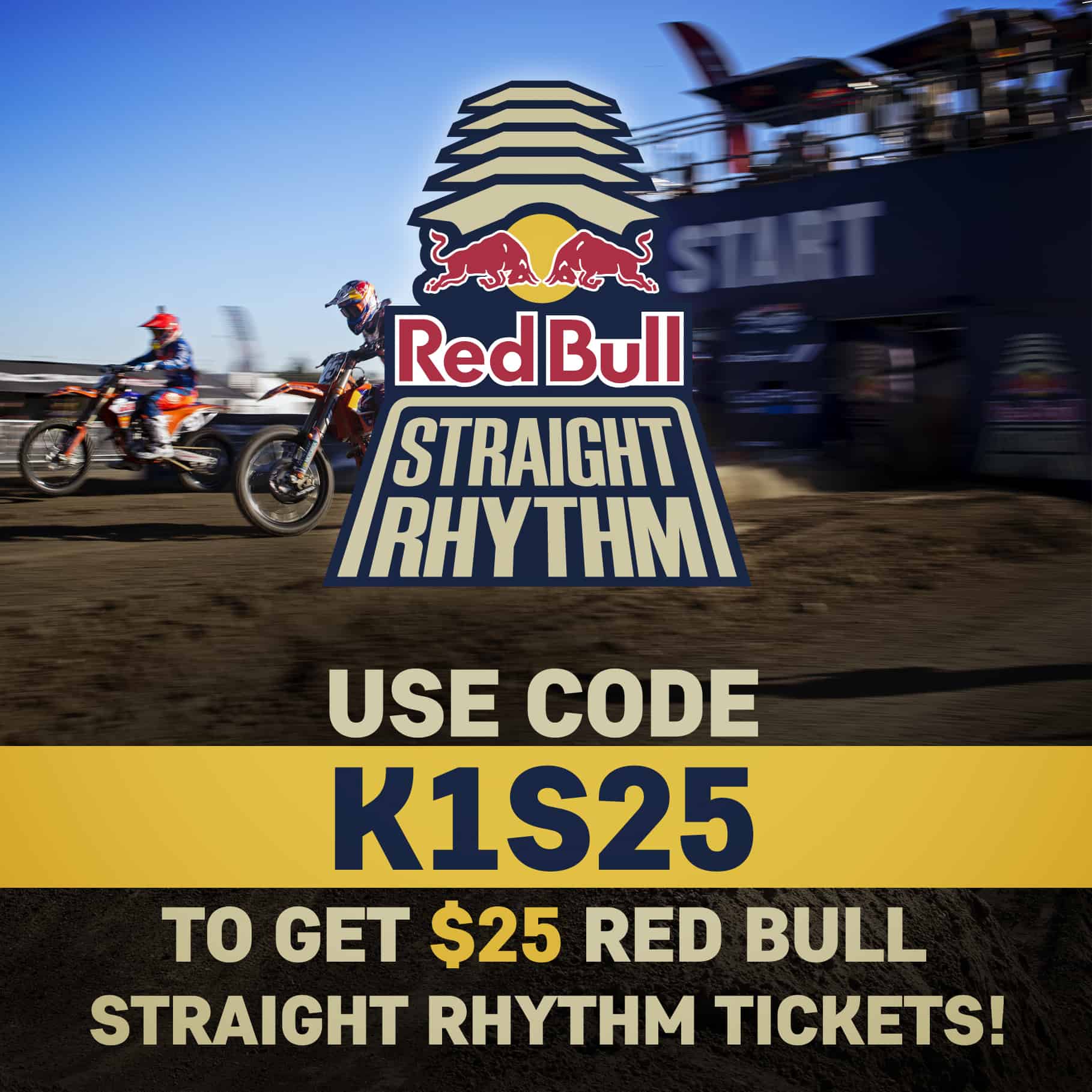 About Fairplex
Under the direction of the Los Angeles County Fair Association, Fairplex is home to the L.A. County Fair, one of the largest county fairs in the nation. Fairplex is also home to the Auto Club Raceway at Pomona dragstrip, which hosts both the opening and closing rounds of the NHRA drag racing series annually.
About The Red Bull Signature Series
The Red Bull Signature Series is the most progressive action sports property in the world, featuring best-in-class events such as Frozen Rush, Double Pipe, Hart Lines, Joyride, Rampage, Straight Rhythm and Volcom Pipe Pro.  These events represent a collection of the most innovative snowboarding, skiing, surfing, mountain biking, skateboarding, motorsports and BMX events, on custom courses inspired by the athletes themselves. Red Bull Media House and the NBC Sports Group showcase this world-class property of action sports events all year long on NBC and Red Bull TV through state-of-the-art production and storytelling. For more information, visit www.redbullsignatureseries.com. Be sure to follow the Red Bull Signature Series on Facebook and Twitter for updates.
Social Media
www.redbull.com/straightrhythm | @RedBullMotoSpy | @RBSigSeries | #StraightRhythm