Enjoy 3 Races for $33 This Hallow33n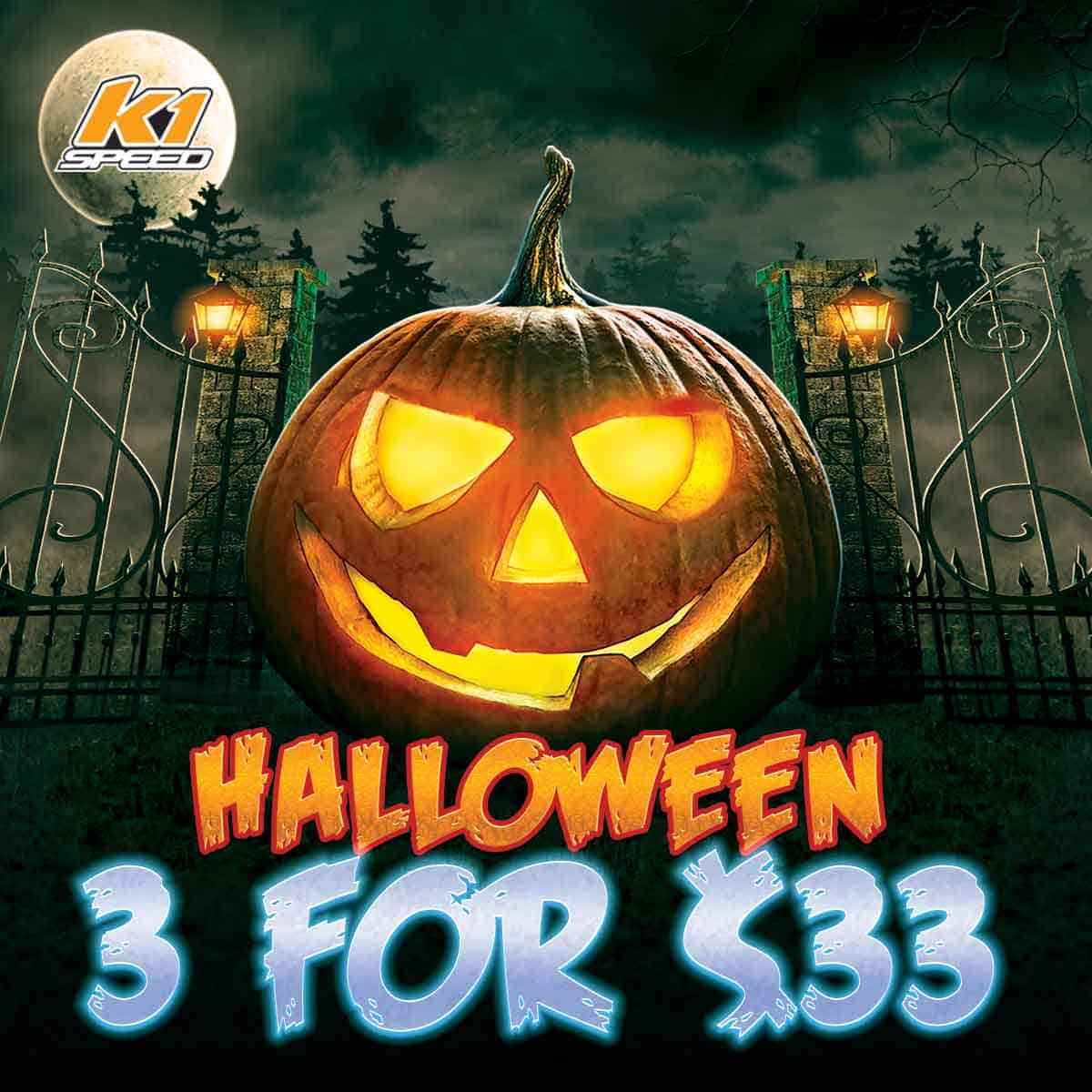 When you've outgrown trick-or-treating and scary movies aren't your cup of tea, you'll be happy to know there's another activity that's great to enjoy on Halloween: go-karting at K1 Speed!
You see, you don't need jump scares and plastic spiders to give your adrenaline a jump – you just need instant-torque electric go-karts, fast esses and tight hairpins to get your heart and adrenal glands pumping!
Plus, you can host your own motorsport-themed Halloween party with us – dress as your favorite character in Mario Kart, a driver you admire (let's see your best Intimidator or Iceman) or dress up as a driver you fear for all the wrong reasons (Pastor Maldonado comes to mind).
And lucky for you, we're going to be scaring up some spook-tacular savings for you, ONLY on October 31.  Come in to K1 Speed on Halloween and enjoy three races for just $33! Savings this shocking just might be enough to wake the dead.
And if it's a dark and stormy night on Halloween, there's no need to worry – we're indoors, so the racing will go on.
So come on in Wednesday, October 31st and take advantage of this special offer before it passes away, and post some frighteningly fast laps at your local K1 Speed center!