Improve Your Times with the Karting Academy in Ontario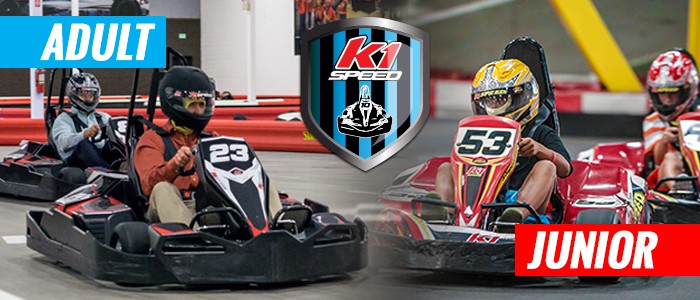 We offer race classes for beginners and advanced competitors alike – a great way to learn more about karting and motorsport. If you would like to get involved with the sport of karting or are interested in improving your lap times, then the Karting Academy by Patricio Jourdain is for you!
Don't let these race classes pass you by. We have seats still available for the Junior & Adult race classes at K1 Speed Ontario.
Classes held at K1 Speed Ontario, California
Junior Class – May 20, 2017 8:00 AM to 10:00 AM

Adult Class – May 21, 2017 8:00 AM to 11:00 AM
KARTING ACADEMY DETAILS
The Racing School is split in to 2 categories based on age and height requirements. The JUNIOR CLASS is for kids 6 to 11 years of age with a minimum height of 48? and must have some karting experience. 10 seats available per class. The ADULT CLASS is for adults age 12 and up with a minimum height requirement of 4? 10? (58?), 20 seats available per class.