Red Bull Paddock – K1 Speed Texas
The Red Bull Paddock is a one of a kind experience for the Austin US Grand Prix fans. Located in The Market, inside of the Austin Fan Fest, this unique pop-up space will be a combination of vintage Austin flavor, a premium shopping experience, a place to lounge, and a place to party.
Don't forget to visit K1 Speed Austin and Houston locations for your very own F1 racing experience. Starting Thursday Oct. 30th through race weekend, K1 Speed fans will enjoy a can of Red Bull and The Red Bulletin Magazine (with 1-year free subscription inside) with every race purchased (per transaction, while supplies last).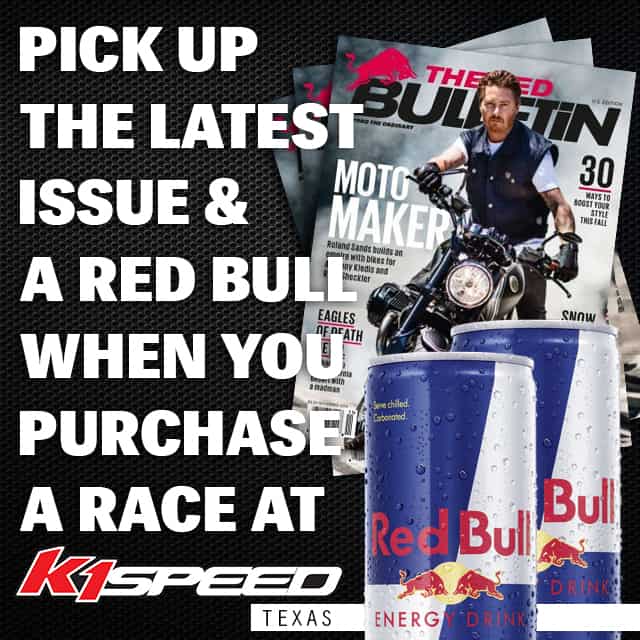 Participating K1 Speed centers:
The Red Bull Paddock Located Inside The Market, 319 Colorado Street

Doors Open October 29, 2014