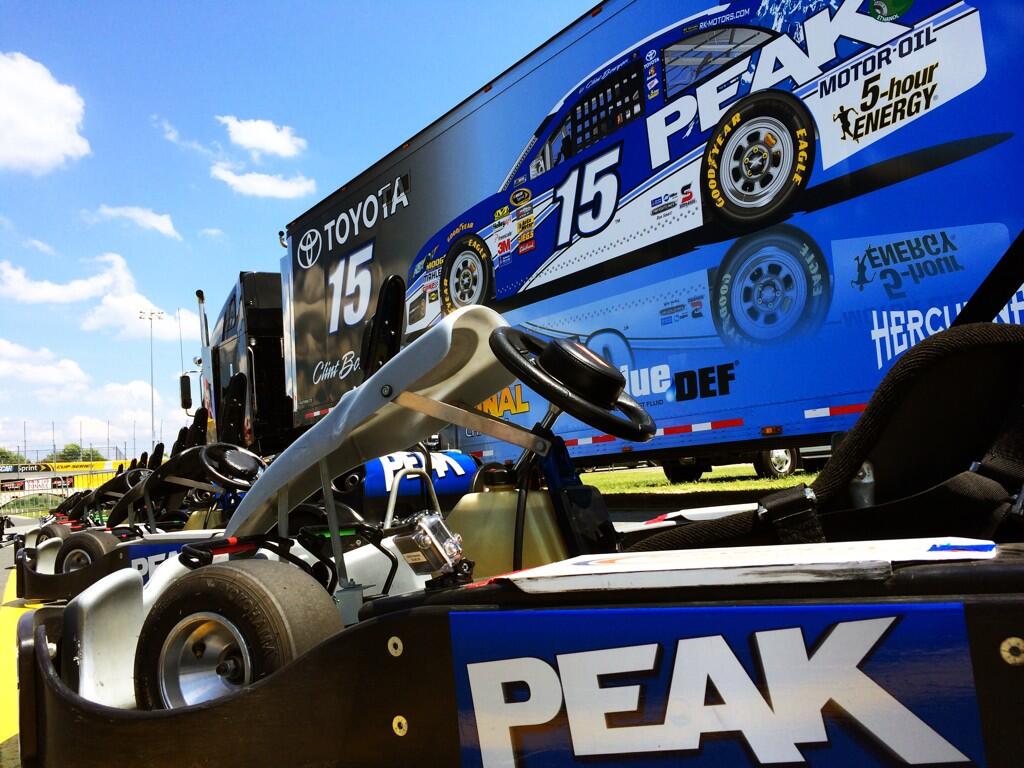 A Lakeside educator loves teaching math to middle school students, but he would happily give that up for a job he dreams about – driving a race car. With the help of his students at Tierra Del Sol Middle School, who voted for him in a social network contest, Kenny Martin earned his shot.
Martin and 17 competitors will get their shot during the PEAK Stock Car Dream Challenge from June 9 – 11 in Charlotte, North Carolina. The competitors will go through a series of driving contests and the winner will get a seat in a PEAK-sponsored NASCAR K&N race.
@peakauto #PEAKscd pic.twitter.com/qQ4Qdn9gNT

— Kenny Martin (@TNHomeBoy) June 8, 2014
"I'm extremely excited," Martin said. "This is the opportunity of a lifetime for me. My entire life I've felt that I had the ability to drive race cars competitively. All I ever wanted was a shot."
At 36 years-old, Martin said he'll be the oldest competitor, but he has an edge. Last year, he attended the challenge as a guest but still got to drive, giving him valuable experience.
"I feel absolutely confident that I can win this thing," Martin said. "I wouldn't have pursued it this hard if I didn't think I had what it took."
Martin said he started racing go-karts at age four and has won at every level he's raced. He continues to drive go-karts at K1 Speed in San Diego to keep his skills sharp. And his tenacity and drive has made an impact on his students.
@peakauto @PEAKBlueDEF @MWRteam @mw55 @k1speed with Fox 5 San Diego promoting the #PEAKscd pic.twitter.com/SB5G8Olvts

— Kenny Martin (@TNHomeBoy) May 27, 2014
"It motivates me to do better in my dreams, in what I want to become because of his drive," said eighth grader Cole Roelofsz. "He's been wanting to do this ever since he was a kid and he's waited so long and finally got the chance."
"It would be a tremendous thing to show them what you can do with an opportunity that you have worked to get," Martin said. "Even before the competition started, I was trying to tell my students that when you work hard, good things will happen. And when you stay true to yourself and follow things you believe in, you can succeed."