Catch Patricio Jourdain and Skullcandy Team Nissan at Lime Rock Park on September 27-28.
Tune into FOX Sports 1 on 10/6, 5:00 PM ET for the rebroadcast.
Grab a spot on the hill and relax while dozens of the loudest machines you've ever heard fly by you. No grandstands, no assigned seating and an open paddock mean you can get up close to the cars and drivers.
Sit where you want. Walk where you want. Fast cars + short laps = intense action, constant sounds and exhilarating competition that you won't miss. Only 2 hours from New York City and 2.5 from Boston, this is your fastest ticket to a spectacular weekend escape!
For the second consecutive year, the Grand-Am Rolex Sports Car Series championsip-deciding season ender is at Lime Rock Park! The feature race on Saturday showcases the same cars that race in the Rolex 24 Hours of Daytona. The Daytona Prototypes – Riley, Dallara, Lola and Corvettes powered by BMW, Chevy, Porsche and Ford engines – do battle at the same time with GT-class cars: the fire-breathing Corvettes, Porsches, BMWs, Mustangs, Camaros and Mazda RX-8s. Also on tap are the showroom stock cars in the popular Continental Tire Sports Car Challenge, where virtually every automaker is represented in the Grand Sport (GS) and Street Tuner (ST) classes.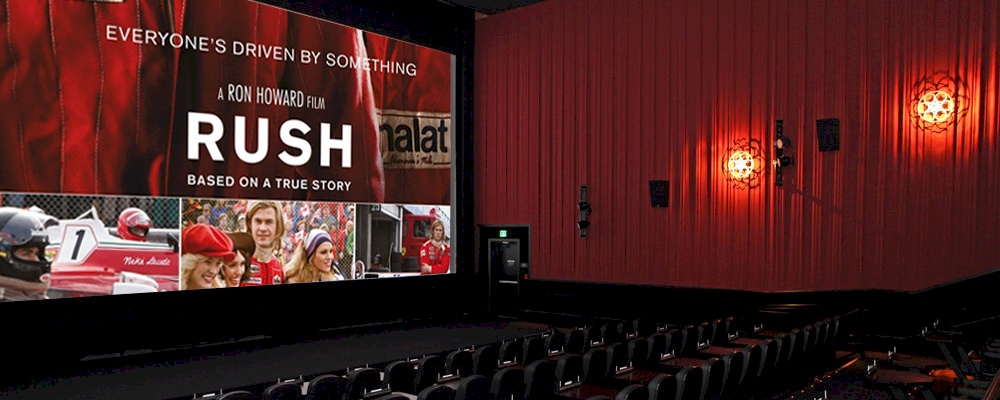 Enter to Win special screening tickets to RUSH on Sept. 28th at the Alamo Drafthouse Lakeline in Austin, TX!
Sweepstakes ends Thursday, Sept. 26th. Winners will be announced on Friday, Sept. 27th!
CLICK TO ENTER


Two-time Academy Award® winner Ron Howard teams once again with fellow two-time Academy Award® nominee, writer Peter Morgan on RUSH, a spectacular big-screen re-creation of the merciless 1970s rivalry between James Hunt and Niki Lauda.
The epic action-drama stars Chris Hemsworth as the charismatic Englishman James Hunt and Daniel Brühl as the disciplined Austrian perfectionist Niki Lauda, whose clashes on the Grand Prix racetrack epitomized the contrast between these two extraordinary characters, a distinction reflected in their private lives.
Set against the sexy and glamorous golden age of Formula 1 racing, RUSH portrays the exhilarating true story of two of the greatest rivals the world has ever witnessed–handsome English playboy Hunt and his methodical, brilliant opponent, Lauda. Taking us into their personal lives on and off the track, RUSH follows the two drivers as they push themselves to the breaking point of physical and psychological endurance, where there is no shortcut to victory and no margin for error. If you make one mistake, you die.

Our friends at Red Bull would love to have K1 fans on Thursday, October 3rd when Roland Sands Designs rolls up their studio doors for a special screening of Drivin' Dirty with Bryce Menzies. Off-road Champion, Bryce Menzies will take a detour to Southern California to give a behind the scenes look at his journey to Baja 1000. The screening will show Episodes one through four and provide an advanced screening of episodes five and six.
Complimentary drinks will be served and Menzies' Pro-2 Short Course Race Truck will be on site for photo opps, who doesn't love a good Instagram?

Details:
7:00 PM – Doors open | Roland Sands Design, 10571 Los Alamitos Blvd. Los Alamitos, CA 90720
7:30 PM – Screening begins | Q&A session with the production team and cast of Drivin' Dirty with Bryce Menzies
10:00 PM – After Party to follow | American Junkie, 2406 Newport Blvd., Newport Beach, CA 92663
Admission:
Event is free by invitation only, but space is limited. RSVP is required to loren.piretra@us.redbull.com to reserve your spot by Wednesday, October 2. A confirmation email will be returned to those that RSVP.
Facebook Event Page:
https://www.facebook.com/events/163025317238366/
Social:
@redbullLAX @BryceMenzies7 #DrivinDirty

Visit K1 Speed Irvine TODAY and test your skills on the NEW track 1 layout!
Have a GoPro camera? Shoot video of the NEW track 1 layout in Irvine and send YouTube link to k1speedmarketing@gmail.com to ENTER TO WIN a K1 Speed Prize Package!
K1 Speed Irvine
17221 Von Karman Ave,
Irvine, CA 92614
Phone: (949) 250-0242

New GoPro Studio 2.0 Edit Templates help you fast-track your footage into epic GoPro-style edits—complete with GoPro signature visual effects, music & more. Creating rad videos has never been easier.
HOW TO ENTER
1. Download GoPro Studio 2.0
2. Create a video using an Edit Template
3. Upload it to YouTube with "GoPro Studio 2.0" in the title
4. Enter the contest here
GoPro is looking for passion, creativity and originality. After you enter, share your video with the tag #GoProStudio.
We want to see how you GoPro – after submitting your video send video link to k1speedmarketing@gmail.com to ENTER TO WIN a K1 Speed Prize Package.
DATES & ELIGIBILITY
START:
September 13, 2013 @ 11:00 am (US/Pacific)
END:
September 25, 2013 @ 11:00 pm (US/Pacific)
ELIGIBILITY:
You must be at least 13 years old to enter.
PRIZES
1 Grand Prize Winner
-GoPro "Everything We Make" Prize Package
-15 inch Retina Display Macbook Pro
-GoPro Hat
-GoPro T-Shirt
2 Runner-Up Winners
-GoPro "Everything We Make" Prize Package
-GoPro Hat
-GoPro T-Shirt

The fastest growing city in the US has the fastest weekly radio show to keep pace. "Speed City" brings to the airwaves the most comprehensive motorsports show available in Central Texas.
Stop by K1 Speed Austin Saturday, September 14th from 10am-11am to watch and listen to Jon, Les and Jonathan talk about motorsports and professional driver, Bryan Sellers, about the ALMS meet & greet with Team Falken Tire!
Topics include:
• Circuit of the Americas (COTA): F1 and all other series racing. All COTA events coverage.
• Motorsports coverage including F1, MotoGP, ALMS, GRAND-AM, NASCAR and more.
• Area Motorsports events, including track events and car shows and car news.
• Cars, motorcycles, and anything that goes fast!
K1 Speed
2500 Mchale Ct.
Austin, TX 78758

Thanks to everyone who came out to the Skullcandy Team Nissan Meet & Greet. Patricio Jourdain and Lara Tallman took on the best of the best from K1 Speed Santa Clara. Robert Nieves took 1st place as he smoked the competition at his home track.
Giving local Speed junkies an opportunity to race with Patricio Jourdain and members of the Skullcandy Team Nissan Continental Sports Car Challenge Grand Prix Team, K1 Speed Santa Clara's thrill zone was elevated a notch on September 5.
Approximately two-dozen locals battled it out side-by-side, with some of the local ringers often besting Jourdain. The Mexico City native has competed in NASCAR Stock Cars, Formula Renault USA, Formula BMW Europe, Ford Trailer Truck series, touring cars, and Karts with a number of championships, and wins at varying levels and series.
During the event, in which multiple races were competed throughout the evening and Robert Nieves boasted the fastest lap time, a 22.826 mark, besting many of the track regulars such as Ed Duggan, Roddy Balanga and James Laeno – many who compete in the track's Grand Prix racing series. Balanga was the series' most recent winner and won a pair of tickets to the Continental Tire Sports Car festival, held at Mazda Raceway Laguna Seca September 7-8.
In addition competing against professional racecar drivers, autographs and photo opportunities were available for guests. Jourdain and the Skullcandy Team Nissan Racing Team were in the area for the Sports Car festival at Mazda Raceway Laguna Seca. Featuring straight-from-the-showroom American muscle cars and the hottest imports, the GRAND-AM Continental Tire Sports Car Challenge routinely features some of the largest fields anywhere in the world. – Robert Haugh (Santa Clara Weekly)
Continental Tire Sports Car Challenge:
"So unfortunately we didn't finish the weekend as we wanted at Laguna Seca, although we finished the race, we ended up 21st out of 32 cars. My teammate Izzy did a great job at the beginning of the race and he gave me a good car overall for the remaining of the race. But once we putted new tires in the front the car lost balance and I had massive oversteer coming into the corners and at the end a combination of that and understeer coming out of them, so it was very hard to keep speed up, we had to be very gentle going through the corners. So LIME ROCK is next, we have our mind set on that and it ll be a much better race!" – Patricio Jourdain

Watch the Skittles Smile commercial now playing nationally on television. The Skittles commercial was filmed at K1 Speed Torrance.
K1 Speed
19038 S Vermont Ave.
Gardena, CA 90248
(310) 532-2478
French the Rainbow. Taste the Rainbow. #SkittlesGrin
3860494-1