K1 SPEED

IS OPEN 7 DAYS A WEEK
MONDAY – THURSDAY
12:00 pm to 10:00 pm
FRIDAY
11:00 am to 11:00 pm*
SATURDAY
10:00 am to 11:00 pm*
SUNDAY
10:00 am to 8:00 pm
INFO:    

NO JUNIOR RACES AFTER 8PM ON FRIDAY AND SATURDAY.
OPEN AT 11:00 AM NOV 24, 25, 26
OPEN AT 10:00 AM NOV 28
SPECIAL HOLIDAY HOURS
Independence Day – 11am to 7pm
Thanksgiving Day – Closed
Christmas Eve – 11am to 7pm
Christmas Day – 11am to 7pm
New Year's Eve – 11am to 7pm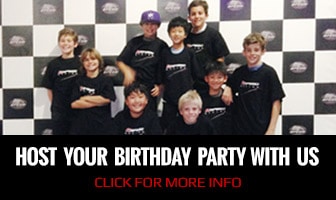 ANNUAL LICENSE $6.00
Good at ALL LOCATIONS – includes free use of helmet and head sock, online scoring and monthly email offers.
ARRIVE AND DRIVE $19.99
14 Lap Standard Adult Race or 12 Lap Standard Junior Race
BUY 2, GET 1 FREE!
Monday through Thursday – Save $20
3 RACES FOR $50
Friday, Saturday, Sunday – Save $10
5 RACES FOR $75
Anytime! – Save $25
8 RACES FOR $100
Anytime! – Save $60
* Arrive and Drive is walk-in racers on a first-come, first-served basis.  No reservations.  Prices are per person and non-transferable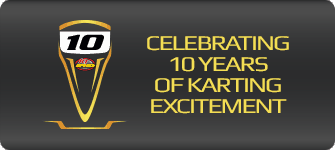 K1 SPEEDPASS
2 Races, plus License, plus
any Select T-Shirt
A $61 Value
Only $49