Treat Your Mom To Something Exciting On This Mother's Day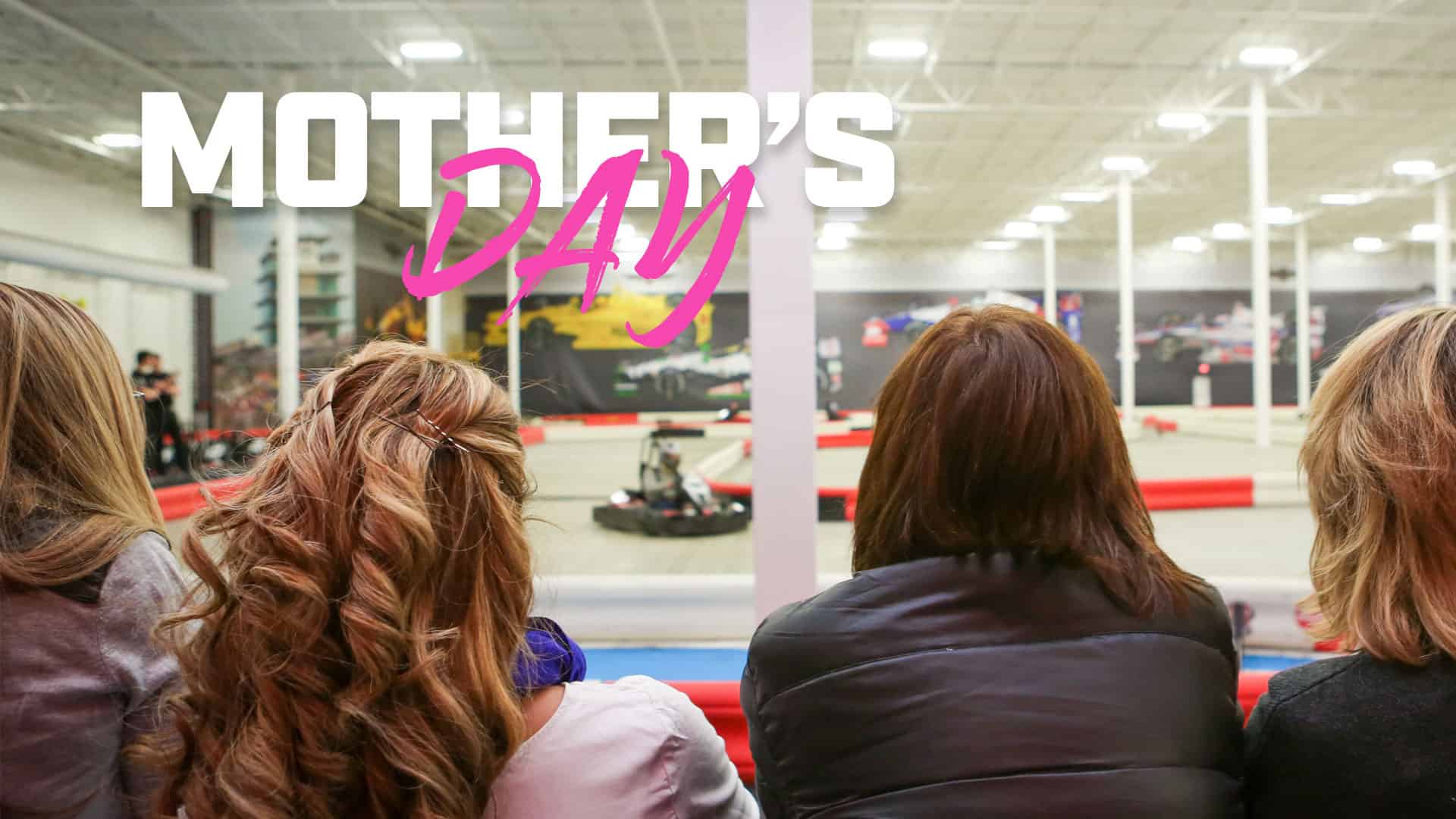 Mother's Day is fast approaching! On May 13th, moms everywhere will be bombarded with chocolate, flowers, and other forgettable items that come and go with very little fanfare. But that doesn't have to be the case. This year, treat Mom to something exciting she's sure to remember for years to come – take her go-karting at K1 Speed!
Is your mom the kind that channels her inner Indy 500 driver to drop her kids off on time at school, sports games, and other activities? Get her out on our indoor track and see what she can really do! If she decides to race regularly at K1 Speed, she can even expect to increase her reaction times and learn to control a spin – further aiding in her road driving safety!
Perhaps Mom is cautious out on the road but loves the thrill of roller coasters. Driving our go-karts is like riding a roller coaster, except better! She'll be in charge of the roller coaster, which makes for an even more engaging experience.
Or maybe your mom is the timid type, who'd prefer to take the backseat during such fast-paced shenanigans. Unleash her wild side! She can still go as fast as she wants and will likely be surprised by how much fun she discovers go-karting to be!
Plus, the mother in your life will love that our go-karts are all-electric resulting in zero emissions. This means there'll be no stinky exhaust fumes attached to her clothing when she's done racing. Her perfume smells nice enough without any of that foul stench!
The best part is that if the mother's children are at least 58" (4'10") tall, she gets to race with the whole family! See who's the fastest of your clan in a thrilling arrive & drive session, or for larger families of 9 or more, begin planning a group event with one of our sales agents by CLICKING HERE!
If she still wants flowers, award them to her on our podium! Nothing screams "Best Mom Ever" like a mom standing on the top step of our podium with trophy and flowers in hand.
For post-race celebrations, take Mom to our on-site café. At select locations*, Mom can even be treated to a glass of wine or beer after racing – I'm sure she wouldn't complain.
So, don't thank mom this year with just a boring card, flowers and chocolate. Give her an everlasting memory instead with a trip to K1 Speed!
For the K1 Speed that's closest to you, CLICK HERE and enter your zip code or city!
*Select locations serving beer and wine: Irvine, Anaheim, Ontario, South San Francisco, Sacramento, Dublin, Redmond, Austin, Houston, San Antonio, Arlington, Indianapolis, Denver, Ft. Lauderdale, Concord, Addison, and Buffalo Grove.