Windy City Live: After Dark: Tyler's Adventures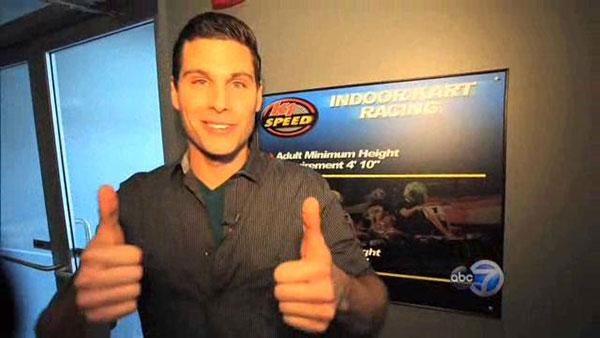 In the first edition of "Adventures with Tyler," Tyler Furlan visits K1 Speed Addison for some thrills. He speaks with K1 Speed manager about the facility and talks with local racers on their experience. "It's fun for the whole family" Tyler explains.
Windy City LIVE is Chicago's newest daytime talker showcasing anything and everything Chicago. It blends talk, entertainment, information and fun.
Weekdays at 11 a.m. on Channel 7, hosts Val Warner and Ryan Chiaverini will dish about what's going on in the city — from politics and parking meters to Chicago festivals and celebrities and much more. Plus, they'll surprise audience members with great giveaways!
The one hour show will feature a core of contributors who will mix it up with Val and Ryan. WCL contributors include Social Media Producer, Ji Suk Yi; WLS-AM radio and TV personality Roe Conn; Restaurateur/CEO of Rockit Ranch Productions Billy Dec; WGCI-FM/Kiss FM radio personality Nina Chantele; and actor/comedian Mark DeCarlo.