Corporate Events
Birthday Parties
Arrive & Drive

Fun for the
Whole Family!

BOOK NOW
WE MAKE IT EASY TO PLAN
YOUR PARTY AND CELEBRATE
WITH FRIENDS!
Birthday Fun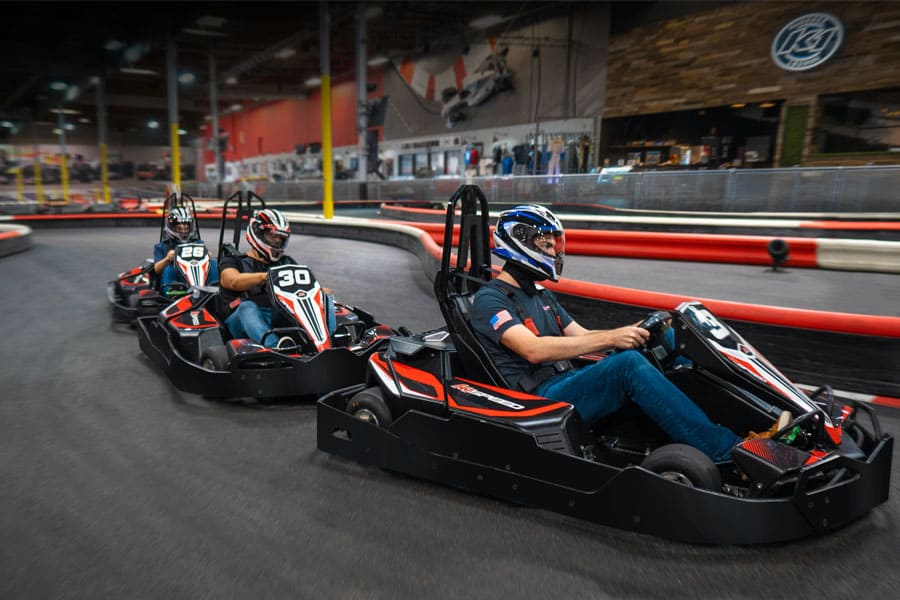 Corporate Events
Birthday Parties
Arrive & Drive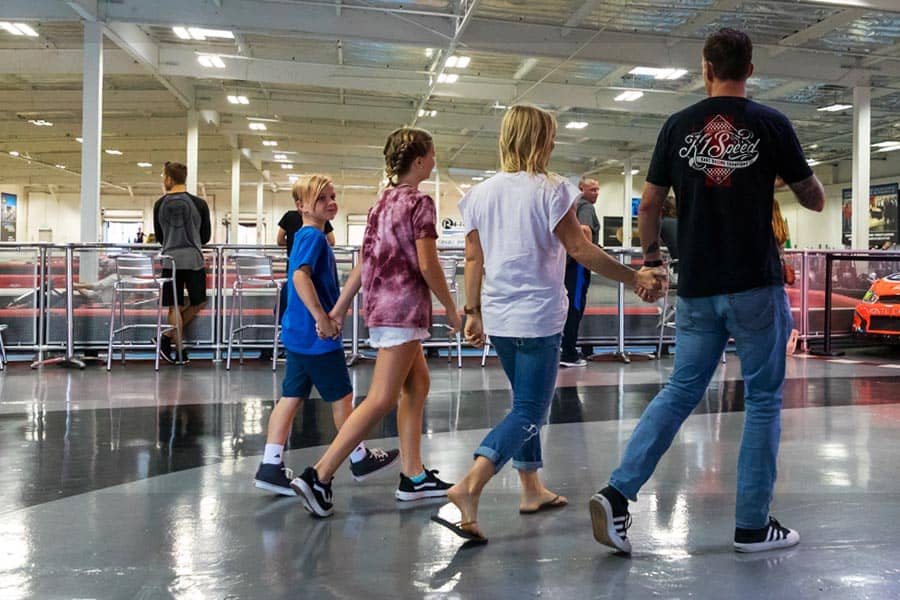 Fun for the
Whole Family!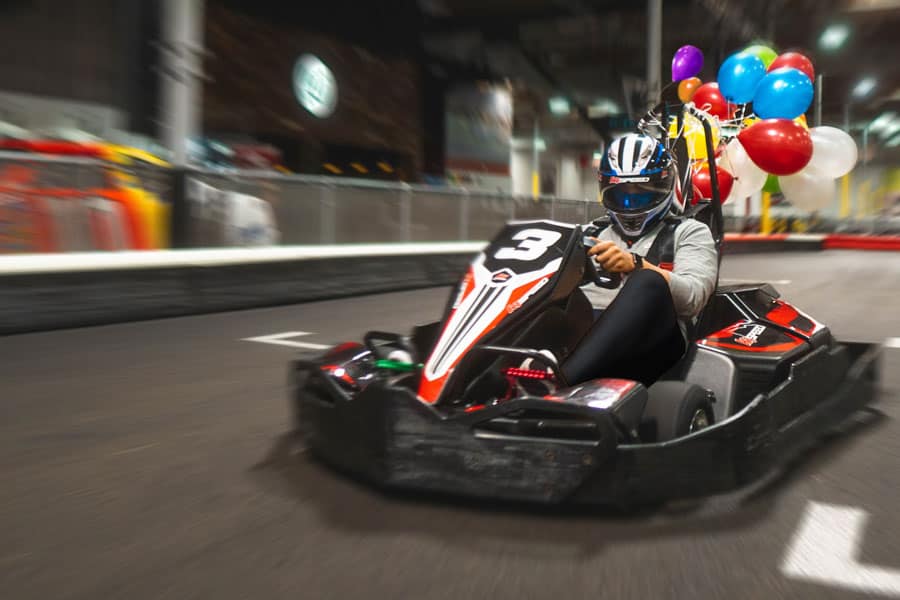 BOOK NOW
WE MAKE IT EASY
TO PLAN YOUR PARTY
AND CELEBRATE
WITH FRIENDS!
Birthday Fun

NOW ACCEPTING PRIVATE GROUP RESERVATIONS
Indoor Karting San Antonio
Indoor Go Kart Racing San Antonio
Looking for an exciting and unique indoor go-karting experience in San Antonio? Look no further than K1 Speed San Antonio!
Our state-of-the-art facility features high-performance, zero-emission electric go-karts that provide a thrilling racing experience for drivers of all skill levels. With professionally designed tracks that offer hairpin turns, banked corners, and long straights, our course is sure to challenge even the most experienced drivers.
Located just minutes from downtown San Antonio, K1 Speed San Antonio is the perfect destination for birthday parties, corporate events, and family outings. Our event spaces can accommodate groups of all sizes, and we offer catering and other amenities to make your event unforgettable.
In addition to racing, we also offer a range of arcade games that are perfect for all ages. Our facility is fully climate-controlled, making it a great destination any time of year.
At K1 Speed San Antonio, we're committed to providing a safe and enjoyable experience for all of our guests. Our electric go-karts are designed for maximum safety and fun, with adjustable speeds that can be tailored to each driver's comfort level.
So why wait? Come visit us today and experience the thrill of indoor go-kart racing at K1 Speed San Antonio! Our facility is conveniently located and easily accessible from all parts of the city.
A Corporate Event Venue in San Antonio
K1 Speed San Antonio is your ultimate destination for corporate events that will leave a lasting impression.
Whether you're planning a team-building event, a company outing, or a product launch, K1 Speed San Antonio is the perfect venue for a unique and unforgettable corporate event. Our corporate packages are tailored to suit your specific needs and objectives, and we offer a range of customizable options to ensure your event is a success.
Our high-performance electric go-karts are the perfect way to get your team racing towards success. With speeds of up to 45 mph, your team will experience the thrill of racing as they compete on our professionally designed indoor track. Our timing system ensures accurate lap times and provides an opportunity for friendly competition and team bonding.
Our facility can accommodate groups of all sizes and our experienced event staff is dedicated to ensuring your event is a success from start to finish. We offer food and drinks, and our private meeting rooms provide the perfect space for presentations and team discussions.
At K1 Speed San Antonio, we pride ourselves on providing an exceptional corporate event experience that exceeds your expectations.
Be sure to explore our company event page today to learn more about our race packages, private meeting rooms, and more.
Plan a Birthday Party, Bachelor Party or Special Event
Though our Arrive & Drive package is one of our most popular racing options, we are also happy to host kids birthday parties, teen birthday parties, adult birthdays, bachelor and bachelorette parties (yes, women love racing at K1 Speed just as much as the men do, and they're just as fast!), team building exercises, corporate events, and other private functions.
For private parties, we offer a number of unique racing packages as well as private room rentals. If you're interested in planning a party that your guests will be talking about for weeks and months to come, then might we suggest you consider indoor go-kart racing at our San Antonio location – you will not be disappointed!
K1 is a nice clean place. Friendly staff. My only complaint is the cost. We spent close to $500 for all 5 of us to have 2 turns on the track. Each turn was 12 laps. Needless to say, we were the only ones in there until 3 Airmen came in, did 2 laps and left. You won't be there for long.

Jauquis C.
23:42 23 Sep 23
Very fun, my son loves this place. You should re open K1 Speed in Monterrey Mexico.

Rogelio S.
17:56 20 Sep 23
First time there love the experience.

Great place to go and race if your professional and also a great place to take your friend's family and children. They have a junior League if you've got smaller kids that want to race. Incredibly nice professional staff and a super clean very large air conditioned venue. The cars are well kept and handle very nicely.Update: Had a blast today at the track. They moved some of the games around and the staff was super cool about moving our race time back to the next race to wait for an additional person.

Driving here was really fun even though I imagined the track would be a bit bigger initially. Still had a lot of fun, would def go again.

Mr. Jake and Ms. AJ both are great team that provided us with everything we needed and are very helpful!!! I recommend this establishment to everyone!

Awesome place ! Awesome employees !!! Mr. Jake and Ms. AJ were very helpful and respectful ! Thank you so much for a good time ! Our family had the best time and absolutely loved it !

Maylene P.
18:28 02 Sep 23
Pretty simple and quick process to get you on the track. Staff was friendly and helped with tips and tricks to get you faster lap times. Overall good experience for what it is

Gerardo M.
17:28 01 Sep 23
That was one of the most exciting things I've done thus year. If anyone is thinking of going, but feeling a little intimidated by the whole thing. This is for you.You go in and find a relaxed atmosphere. Video games to the left as you enter facility. And a few soft sofa like booths and monitors all around. The go-kart race track is fully visible when you walk in and you may catch a glimpse of some active racing. DON'T LET THIS STOP YOU. To the right is a line of computers for you to register your name and some additional info. Afterwards you can either ask one of the staff or just look up at the proce board for info on gear and race prizes.My wife and I went with the membership package for about $65 each after taxes. This includes your membership, a t-shirt of various choices (up to x-large, sorry big guys), a head sock for helmets( 4 colors to choose), and you get 2 races.Each race consists of 12 laps around the track.Don't worry the staff will make sure to explain the different flags, rules and how to operate the Go-Karts. They are all electronic. No gasYou get your scores for the race you participated in sent to your email.It was truly a fun experience.

Great experience but last 3 laps on my 12 lap run the car was slowed down

Staff is always friendly and willingly to assist you if want some pointers. I got into go karting recently and in the past month have improved my times to get sub 19s with help from staff. Highly recommend.

We had the best time and every one was happy

San Antonio Newsletter Sign Up
Be the first to know about special events and promotions.