Corporate Events
Birthday Parties
Arrive & Drive

Fun for the
Whole Family!

BOOK NOW
WE MAKE IT EASY TO PLAN
YOUR PARTY AND CELEBRATE
WITH FRIENDS!
Birthday Fun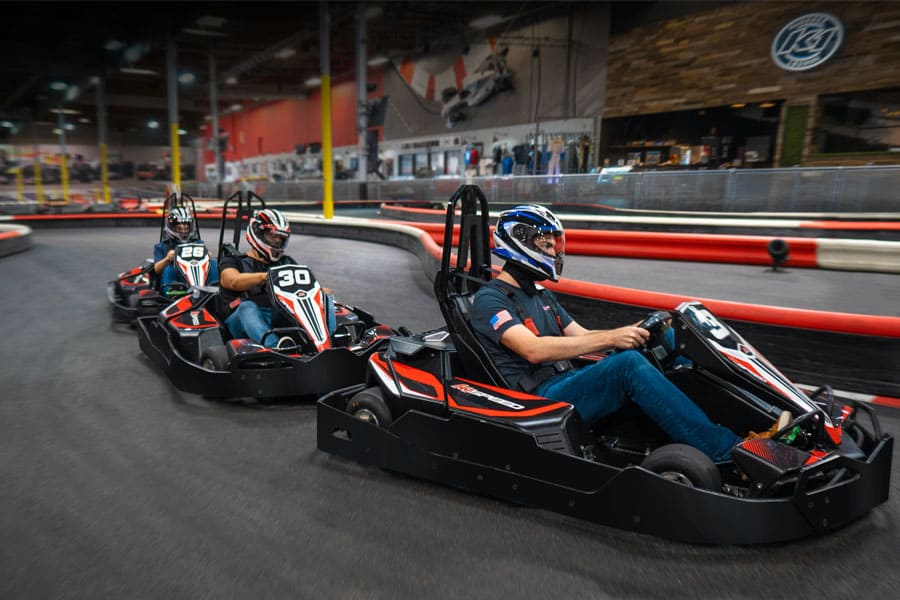 Corporate Events
Birthday Parties
Arrive & Drive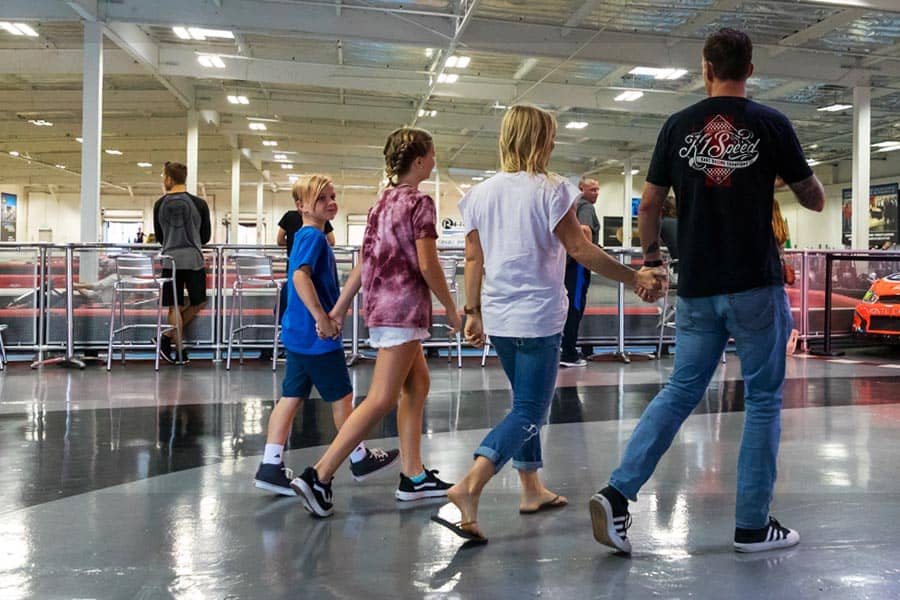 Fun for the
Whole Family!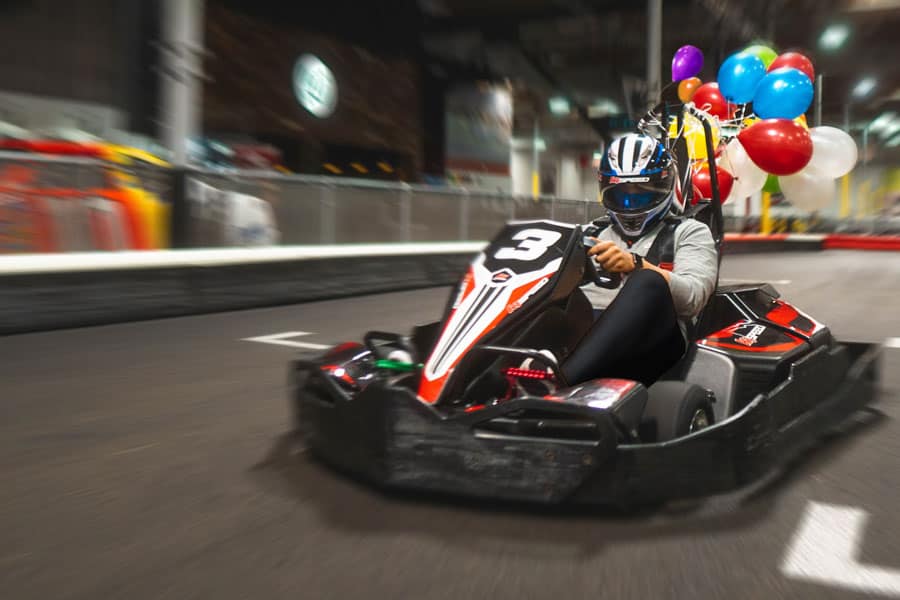 BOOK NOW
WE MAKE IT EASY
TO PLAN YOUR PARTY
AND CELEBRATE
WITH FRIENDS!
Birthday Fun

NOW ACCEPTING PRIVATE GROUP RESERVATIONS
Indoor Karting San Antonio
Indoor Go Kart Racing San Antonio
With locations in Houston and Austin, K1 Speed has introduced the sport of indoor go-kart racing to people throughout Texas. With our San Antonio karting location, we've now brought the sport to Alamo Heights, Castle Hills, Leon Valley, China Grove, Converse, and Southwest Texas (Lubbock, Amarillo, Midland) as well.
If you've never been to a K1 Speed location before, forget everything that you think you know about go-kart racing. At K1 Speed, we offer a truly unique – and thrilling – experience. Gone are the anemic, heavy, unreliable, gas-spewing karts of your youth. In their place are state-of-the-art, high-performance, zero-emission electric karts that offer unparalleled performance – performance that is in the reach of nearly anyone yet potent enough that extracting all of it requires skill, dedication, and practice.
If you looking for things to do tonight, Whether you're a novice who has never turned a wheel in anger or are a veteran enthusiast who rides motorcycles, races stock cars, or attacks the flat track every other weekend, we are confident that our location will not only meet, but exceed your expectations.
If you'd like to experience indoor go-kart racing yourself, visit our South West Texas location today. We are situated within close distance of Leon Valley and Alamo Heights, just 15 minutes from the River Walk and close to SeaWorld, Ingram Park Mall, San Antonio International Airport.
A Corporate Event Venue in San Antonio
K1 Speed is an excellent corporate event venue in San Antonio. Many businesses large or small choose K1 Speed for their company events due to a number of reasons:
Our indoor go kart racing experience is incredibly thrilling for adults
It's easy and quick to plan thanks to our knowledgeable and helpful event specialists
We offer competitive rates to other company event venues
Our staff takes pride in delivering a memorable experience for all guests
We offer the best catering from the San Antonio area
Plenty other reasons that keep companies coming back for more
Be sure to explore our company event page today to learn more about our race packages, private meeting rooms, and more.
Plan a Birthday Party, Bachelor Party or Special Event
Though our Arrive & Drive package is one of our most popular racing options, we are also happy to host kids birthday parties, teen birthday parties, adult birthdays, bachelor and bachelorette parties (yes, women love racing at K1 Speed just as much as the men do, and they're just as fast!), team building exercises, corporate events, and other private functions.
For private parties, we offer a number of unique racing packages as well as private room rentals. If you're interested in planning a party that your guests will be talking about for weeks and months to come, then might we suggest you consider indoor go-kart racing at our San Antonio location – you will not be disappointed!
This was a super fun experience my husband and I did for my birthday. Staff was super friendly and helpful with getting signed up and wearing our helmets correctly.We had a great time and I love that they print out your results at the end of the race. Thank you very much we will definitely be back. ❤️

Been here several times. Very awsome place, friendly staff and delicious food!! Manager Brian was so helpful on mailing an item we had forgotten there!!! 100% Recommend!!! My kids had so much fun, definitely going again!

Staff and faculty and cars were all great. But both children have bruises and sore spots on their backs. My eight year old hit a wall and hurt his back so bad he drove to them and asked to get off the track and not race anymore. On his birthday. So I'm very concerned about the amount of padding and how they are strapped in. He is going to the doctor this week.

Kathryn P.
21:55 07 Nov 22
Family friendly! Little on the high range price but pretty good!

Great place to visit for a back massage and my 11yoa son to Drive a go cart🤠

Went in b4 a party started so git to ride back to back races. Great place for fun.

Kids loved it, first time for us. Definitely going again...

Awesome place to take the family.

Great place to hold an event or race with your friends.Everything was clean and between races all helmets cleaned and sanitized.Staff was friendly and everthing went smoothly from checkin to racing.

William S.
22:35 10 Sep 22

Super quick wait time. Overall awesome experience. 10/10 would recommend

The Karts definitely need some maintenance! My kart had a bent wheel and the wheel alignment was waaayyy off. The staff didn't care when I complained.

San Antonio Newsletter Sign Up
Be the first to know about special events and promotions.