Corporate Events
Birthday Parties
Arrive & Drive

Fun for the
Whole Family!

BOOK NOW
WE MAKE IT EASY TO PLAN
YOUR PARTY AND CELEBRATE
WITH FRIENDS!
Birthday Fun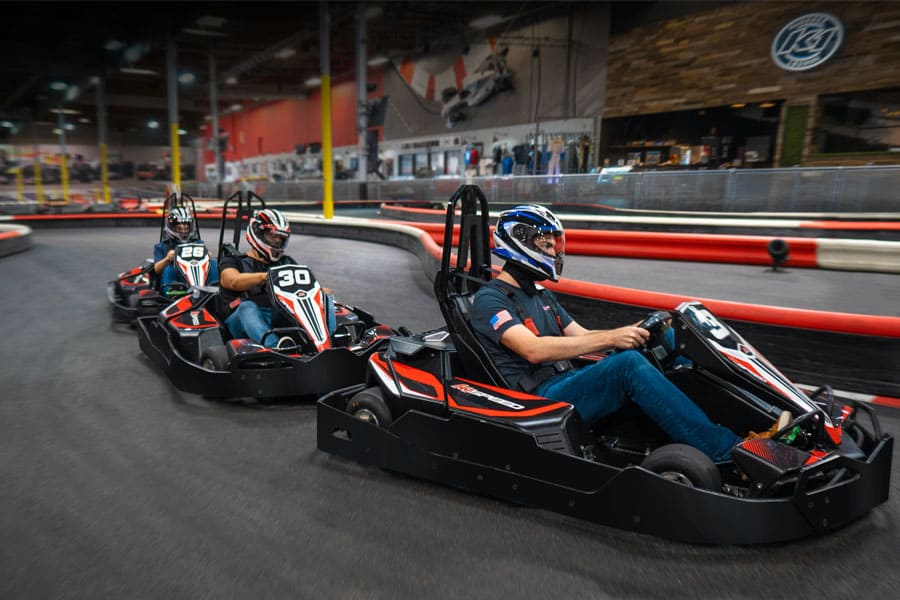 Corporate Events
Birthday Parties
Arrive & Drive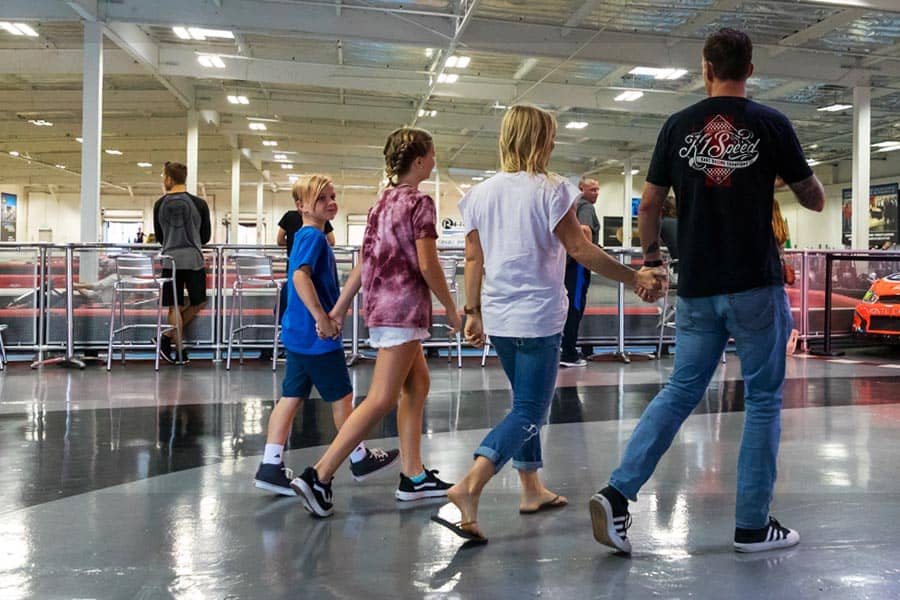 Fun for the
Whole Family!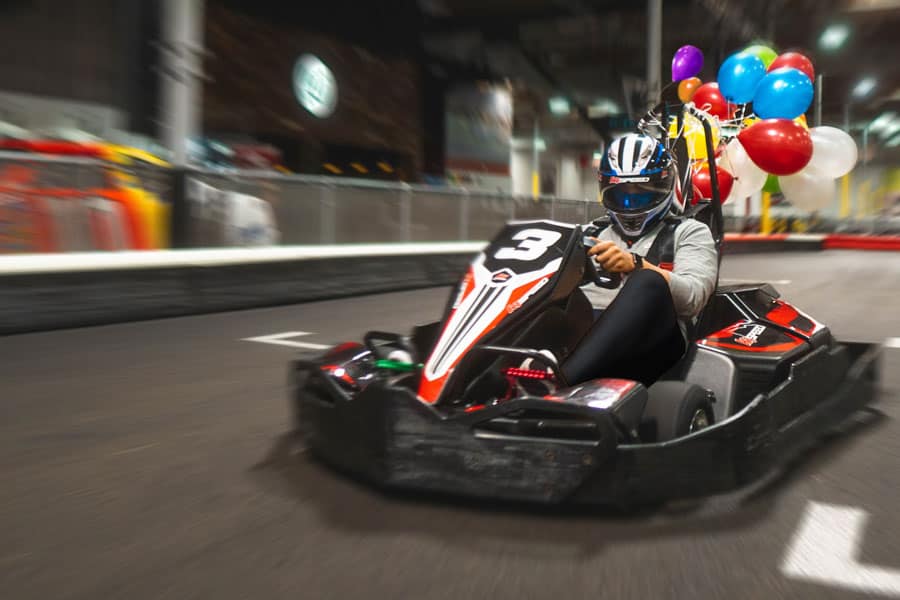 BOOK NOW
WE MAKE IT EASY
TO PLAN YOUR PARTY
AND CELEBRATE
WITH FRIENDS!
Birthday Fun

NOW ACCEPTING PRIVATE GROUP RESERVATIONS
Indoor Karting San Antonio
Indoor Go Kart Racing San Antonio
With locations in Houston and Austin, K1 Speed has introduced the sport of indoor go-kart racing to people throughout Texas. With our San Antonio karting location, we've now brought the sport to Alamo Heights, Castle Hills, Leon Valley, China Grove, Converse, and Southwest Texas (Lubbock, Amarillo, Midland) as well.
If you've never been to a K1 Speed location before, forget everything that you think you know about go-kart racing. At K1 Speed, we offer a truly unique – and thrilling – experience. Gone are the anemic, heavy, unreliable, gas-spewing karts of your youth. In their place are state-of-the-art, high-performance, zero-emission electric karts that offer unparalleled performance – performance that is in the reach of nearly anyone yet potent enough that extracting all of it requires skill, dedication, and practice.
If you looking for things to do tonight, Whether you're a novice who has never turned a wheel in anger or are a veteran enthusiast who rides motorcycles, races stock cars, or attacks the flat track every other weekend, we are confident that our location will not only meet, but exceed your expectations.
If you'd like to experience indoor go-kart racing yourself, visit our South West Texas location today. We are situated within close distance of Leon Valley and Alamo Heights, just 15 minutes from the River Walk and close to SeaWorld, Ingram Park Mall, San Antonio International Airport.
A Corporate Event Venue in San Antonio
K1 Speed is an excellent corporate event venue in San Antonio. Many businesses large or small choose K1 Speed for their company events due to a number of reasons:
Our indoor go kart racing experience is incredibly thrilling for adults
It's easy and quick to plan thanks to our knowledgeable and helpful event specialists
We offer competitive rates to other company event venues
Our staff takes pride in delivering a memorable experience for all guests
We offer the best catering from the San Antonio area
Plenty other reasons that keep companies coming back for more
Be sure to explore our company event page today to learn more about our race packages, private meeting rooms, and more.
Plan a Birthday Party, Bachelor Party or Special Event
Though our Arrive & Drive package is one of our most popular racing options, we are also happy to host kids birthday parties, teen birthday parties, adult birthdays, bachelor and bachelorette parties (yes, women love racing at K1 Speed just as much as the men do, and they're just as fast!), team building exercises, corporate events, and other private functions.
For private parties, we offer a number of unique racing packages as well as private room rentals. If you're interested in planning a party that your guests will be talking about for weeks and months to come, then might we suggest you consider indoor go-kart racing at our San Antonio location – you will not be disappointed!
This place is great if you're looking to have fun and race a little.

Amazing my first time doing karts was amazing

Very relaxed atmosphere. Employees are very polite and helpful. Loved the time spent here will be going back soon. Oh and the price very affordable. Lots of fun memories.

Perfect race and perfect time to spend with someone special.

DecafZackattack 1.
00:17 13 Mar 23
Great place and the staff even greater

Mohammad B.
23:29 06 Mar 23
It was a blast! I just wish they would do a traditional start to the race. Line up the racers at the beginning of the race and start it off like a traditional race , instead of just letting every one take off..Giving us our lap time speed was Kool but after stopping the race and starting again it thru everything off as far as pole postions.. Me and my son ending up in front with him taking P1 and me P2 but offical race results said he came in and said he was P8 and and I was P4!?So just wish they would line us up and do an official start of the race even after a safety precautions instead of just letting us take off.Overall me and my Son loved it❤🏎❤ we plan to go back regularly!

Fernando S.
14:59 02 Mar 23
Experience was great, just a few staff members who just seem like they need more training, My cousin had a party there it was fine, but the staff had my Aunt running around getting peoples names. I didn't understand why they couldn't just print one out. When I asked a couple of the staff members they told me they didnt know how to, and the guy who did wouldn't be there for a few hours.....I find it very odd that members of the staff do not know how to print a party list.....you would think that should be something anyone can do...other than that everything was enjoyable, oh and be careful with the arcade area K1 does not "manage" it and if you put money for a card and the games do not work, there's no refund or will they be able to get the games to work 🤷🏽‍♂️

First time there had lots of fun.Staff was great

Great and fun and very competitive. Good place for families and adrenaline junkies

My kids loved this place, definitely recommend it.

Great riding cars. Lanes a little too skinny to pass other vehicles. Staff 100% passive aggressive for me dropping $200 for a total 20 mins of driving

Tritan Is C.
21:45 17 Jan 23
best family fun place to go to

San Antonio Newsletter Sign Up
Be the first to know about special events and promotions.