K1 Speed Diet: Final Week, Weigh-In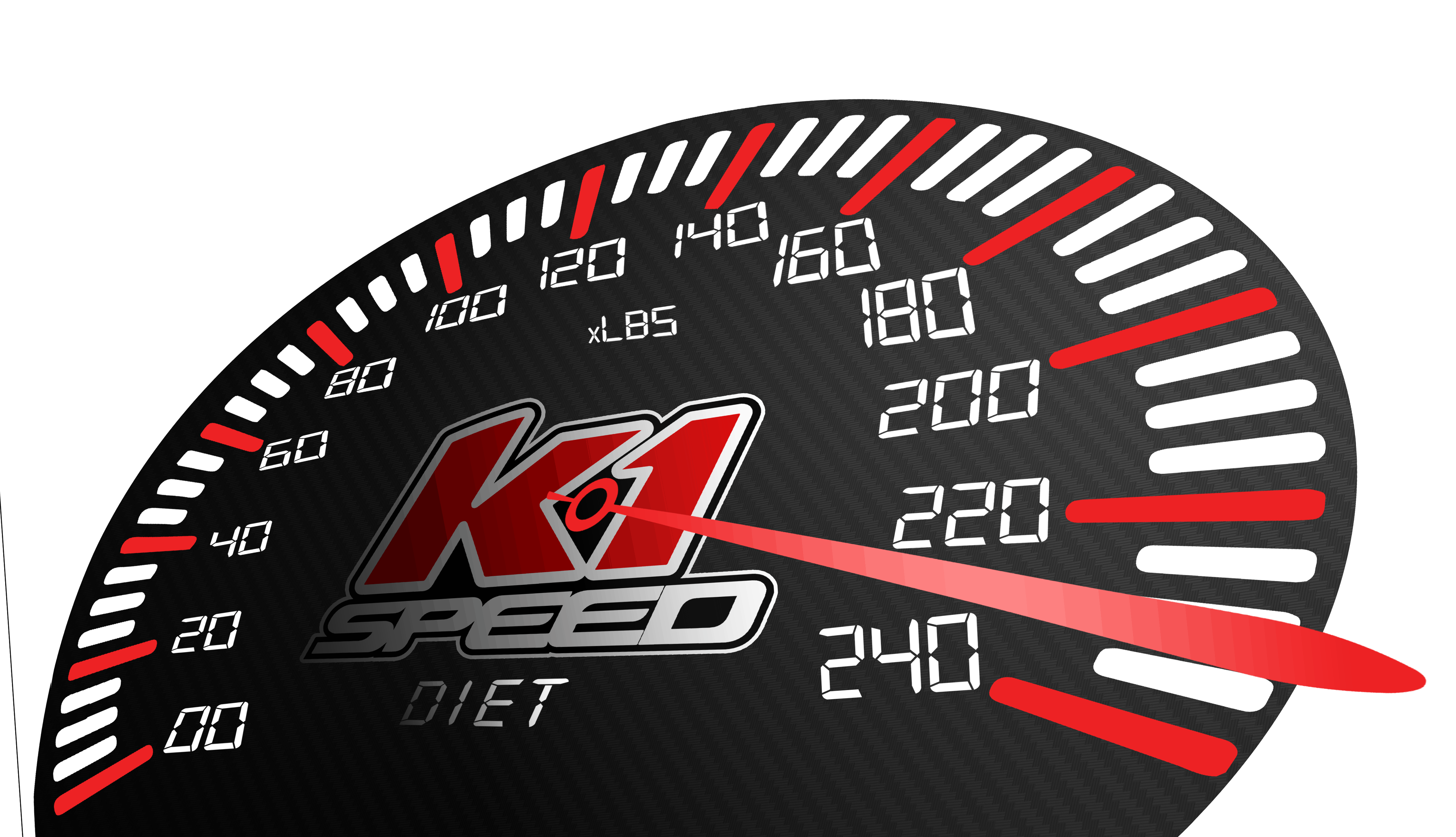 *K1 Speed Diet done entirely for experimental purposes. Individual results may vary. Consult your physician before starting any new physical activity or exercise program.
Well, the time has come. I've reached the end of the K1 Speed Diet experiment to see if I could lose weight, just by racing go-karts.
DON'T KNOW WHAT THIS IS ABOUT?
Be sure to click on the buttons below to catch up on the experiment. Week One sets the stage and includes a video from my first day of action. Weeks Two and Three detail my experience – what I'm learning, how it's affecting me, you name it. These three posts will set you up nicely for the below.
HOW THE FINAL WEEK WENT
This week I finally put in four days' worth of karting – the first week of its kind, and that's partly because I know I'm already going to miss doing this routinely every week. But, like you, I will be trying to do 30 minutes once a week after my work shift to keep up the conditioning and training, both physically and mentally.
Many of the same benefits from the last two weeks continued on during this final week: my driving improved, my concentration was incredible, I had very little soreness after each day, and I overall felt so much more energetic and happier.
THE MOMENT OF TRUTH: THE FINAL WEIGH-IN
Watch the video below for my final scale weight at the end of the experiment!
My clothes are certainly a bit looser and baggier on me these days, but let's not kid ourselves. I'm still 220+ and have plenty of work left before I get down to around 190, which is my goal for the wedding in March. But if I continued doing this for another three or four months, I don't doubt I'd be there. In the meantime, I'll have to resort to running or something, but karting will always find a place in my workout – you just can't beat its benefits.
RACE OFTEN? TREAT YOUR HANDS
I know one thing, I'm not going to race longer sessions again without the R1S Karting Gloves from K1 RaceGear I've been using. After hours of karting, my hands would've probably been a bit worn from hustling these karts around, but they're not! I didn't have to worry if my hand was glancing the seam of my jeans, or if a blister was forming, I could focus on the driving. And, as an added bonus, I have to admit that when you're racing with these on, and you take a moment to glance down at the wheel – it looks pretty darn cool seeing a pair of racing gloves gripping the wheel – it's one more element of immersion to make you feel like you're a real racing driver. So, treat yourself to a pair next time you visit – we should have them stocked at our pro shop on-site, or you can buy them from your couch by clicking the button below.
HOW TO MAXIMIZE YOUR K1 SPEED WORKOUT
You have to push yourself. Next time you're feeling tired after one or two races, push yourself a little and try to do one more run. The best part is that speed doesn't make a big difference with your workout. In fact, I've been doing this on an empty track where speed has been great, but I think had I been doing this with other cars on the track, it would've given me an even greater workout.
First, I'd be timed so I'd have that extra incentive to try to push for that fast lap and beat any other racers that are out there with me. Then there's the on-track action – setting up your passes, reacting to other drivers, etc. – that'll only sharpen your mental focus, increase the mental workout, and you'll probably be fighting the wheel a little more to in the process, so you'll be moving around a bit more and burning more energy.
WHAT'S NEXT?
I'd like to find ways I can get more physically fit off the track, but with a motorsport focus. Think less weight loss (though that will certainly come), and more pursuing the pro racing driver physique. This opens the door to a couple of opportunities I can try to pursue, so keep checking here on the blog for my next challenge and video series.
I CAN'T AFFORD TO RACE THREE DAYS PER WEEK! HOW WILL THIS BENEFIT ME?
Now, I'm not expecting you to go out and do three races, three days a week like I just did. We're not kidding you – that wouldn't be cheap. However, what is affordable, is incorporating the three-race workout one day every week or every other week as part of your regular fitness routine. By incorporating three races one day per week, you're going to be working out some muscles (I've felt it in my shoulders, biceps, forearms, chest, and legs), increasing your stamina (I'm hardly out of breath these days), and there's a good chance you'll lose some weight like I did.
If you're a car or racing fan, it gets even better: you're going to get some great seat time in. You'll learn to become so much smoother behind the wheel, and you're going to start nailing all the apexes of your local track. Plus, you can try out some other techniques you may have read about, such as trail braking.
If I can get this saggy bag of bones and flesh back in shape, I know you can too. So, incorporate a bit of the "K1 Speed Diet" into your workout routine. Pay us a visit today and race away those pounds, build some muscle, increase your concentration and stamina, and become a better driver. You can do it!
JOIN THE CONVERSATION!
Have you started incorporating K1 Speed into your workout or perhaps you have some questions for Ryan? Let us know in the comments section below!