Corporate Events
Birthday Parties
Arrive & Drive

Fun for the
Whole Family!

BOOK NOW
WE MAKE IT EASY TO PLAN
YOUR PARTY AND CELEBRATE
WITH FRIENDS!
Birthday Fun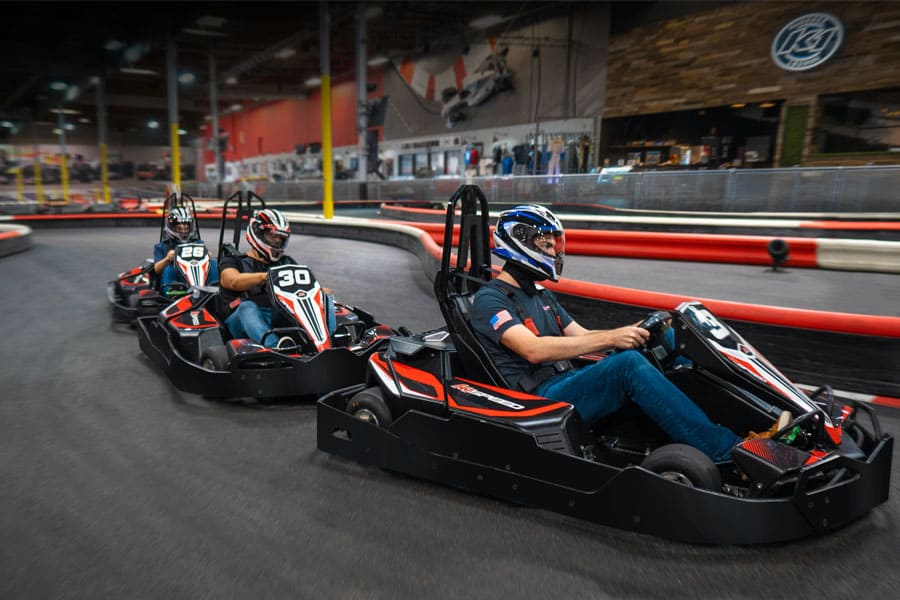 Corporate Events
Birthday Parties
Arrive & Drive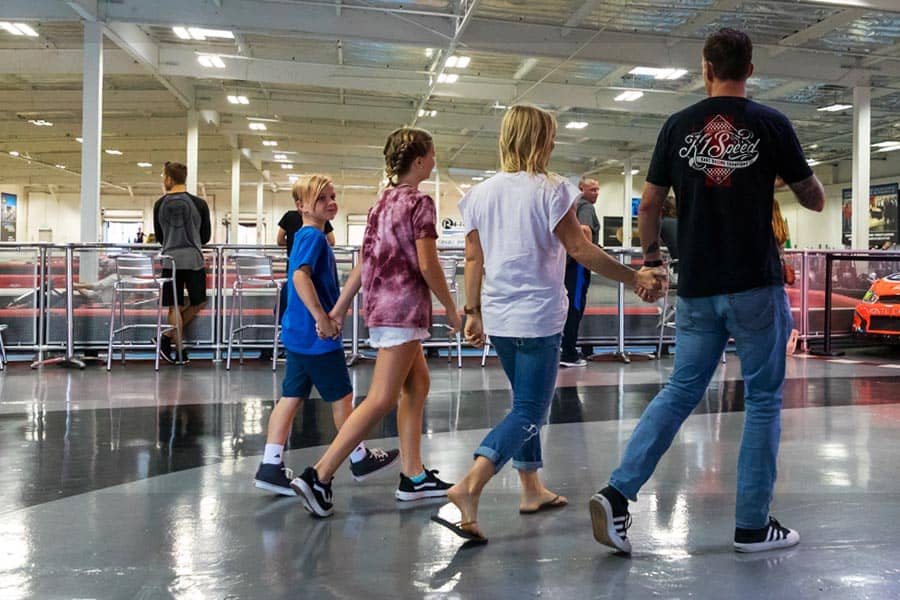 Fun for the
Whole Family!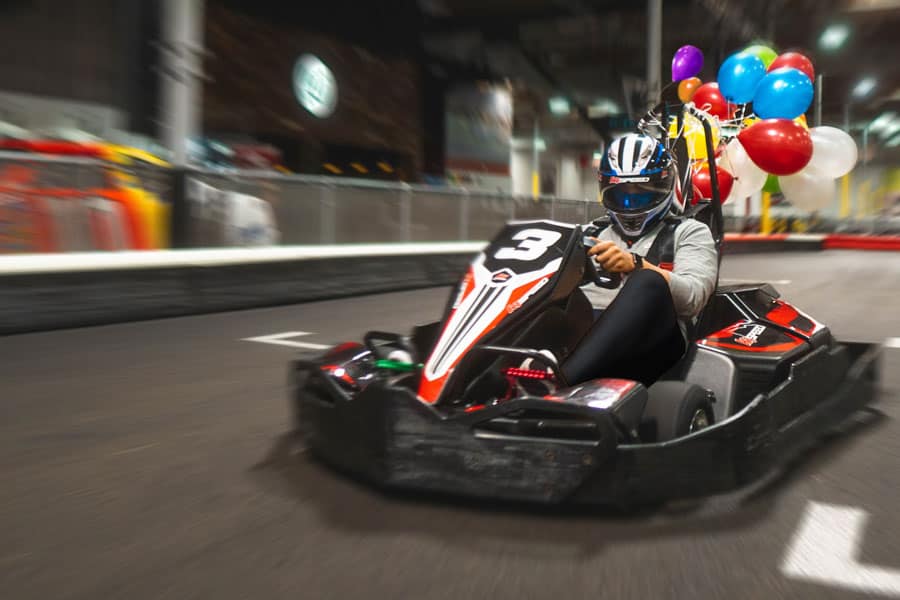 BOOK NOW
WE MAKE IT EASY
TO PLAN YOUR PARTY
AND CELEBRATE
WITH FRIENDS!
Birthday Fun

NOW ACCEPTING PRIVATE GROUP RESERVATIONS
Indoor Karting Fort Lauderdale
Indoor Go Kart Racing Fort Lauderdale, Hollywood
If you want to experience indoor go kart racing in the Ft. Lauderdale or Hollywood area, then K1 Speed Ft. Lauderdale is for you! Offering two indoor go kart tracks, we strive to offer novices and experts alike an authentic racing experience that can satisfy the adrenaline needs of even the most demanding driver, and are confident that you will not be disappointed with our high-performance, zero-emission 20hp electric karts. Capable of speeds approaching 45mph, our karts offer genuine thrills on our high-grip racing surface. With superb traction and torque instantly available at any speed, drivers can push the limit through high-speed corners; rest assured, you will not find them lacking! So if you want to experience a fun thing to do near Fort Lauderdale-Hollywood International Airport, Boca Raton, Pompano Beach, West Palm Beach, Delray Beach, or Boyton Beach, we invite you to contact K1 Speed today. Our Ft. Lauderdale track is also great for corporate events, birthday parties, holiday parties, bachelor parties, and more.
Experience Electric Indoor Kart Racing in Ft. Lauderdale
Like every K1 Speed, our Ft. Lauderdale indoor karting location features professionally designed race tracks that are laid out with the safety of our customers in mind. We believe that K1 Speed Ft. Lauderdale is the clear choice for indoor karting in the Hollywood area, and we are confident that you will agree!
There are a wide range of racing options at K1 Speed to meet our customers' needs. K1 Speed Ft. Lauderdale is ideal for:
In addition to our race packages and group events listed above – which can be combined with catering options or meeting room rentals – K1 Speed Ft. Lauderdale in short driving distance from Fort Lauderdale/Hollywood International Airport, The Casino at Dania Beach, Hardrock Hotel and Casino, is the best indoor events venue in the Hollywood area. To schedule a reservation for a group event or to get directions to our Ft. Lauderdale indoor karting location, please contact us today.
Lots off fun for adults and children!!

Devon Robinson S.
21:40 14 Aug 22
Great experience! Will be back

Cha-Ronn H.
17:07 13 Aug 22
Lot of fun, worth every penny!take advantage of the deals they have

Friendly staff. I went on Tuesday to do the buy 2 get 1 free which I did the week before on the K1 at Miami (Okeechobee) track. I guess the one in Miami charged me for the annual membership but didn't put it on the computer but I was able to show that I did go by showing my transaction on my credit card app and the girl that was training Leah she had enough common sense to know that if I was able to ride it was because I paid the membership because without an active membership they would let you ride to begin with. 🤪 Thank you for the common sense, something most people lack these days.

Great atmosphere, fantastic staff always a great time…Ft. Lauderdale K1 going back

Han mejorado mucho, Yeni tiempo si ir a este lugar y aún mantienen las instalaciones en excelentes condiciones, los precios siguen siendo igual que hace unos años que fui, lo que me precio como una mejora es que tienen mucho más personal y no tienes que esperar tanto tiempo para poder hacer tus carreras

K1 speed is such an awesome experience. The manager Austin is always making sure that everyone's experience is the best it can be. Cannot recommend enough!

Staff was helpful and friendly

Went for a birthday party. The staff was very nice and pleasant experience.


Very fun fast I did crash but am OK I highly recommend this race track!Edit 1 week later:I have taken the 1 on 1 class Richard was my instructor he was very kind and extraordinary he had corrected my time from 32 seconds all the way to 24 highly recommend this instructor and class.

the atmosphere of this place is wonderful! All the guys working here are professional and friendly! it keeps your children safe despite the risks associated with such events. all steps are thought out and cause respect. the kids are happy to be here! happy to get your legitimate first driving experience! I think this is a great experience that will help them drive in the future. Well, it's just fun and cool!

Fort Lauderdale Newsletter Sign Up
Be the first to know about special events and promotions.