Corporate Events
Birthday Parties
Arrive & Drive

Fun for the
Whole Family!

BOOK NOW
WE MAKE IT EASY TO PLAN
YOUR PARTY AND CELEBRATE
WITH FRIENDS!
Birthday Fun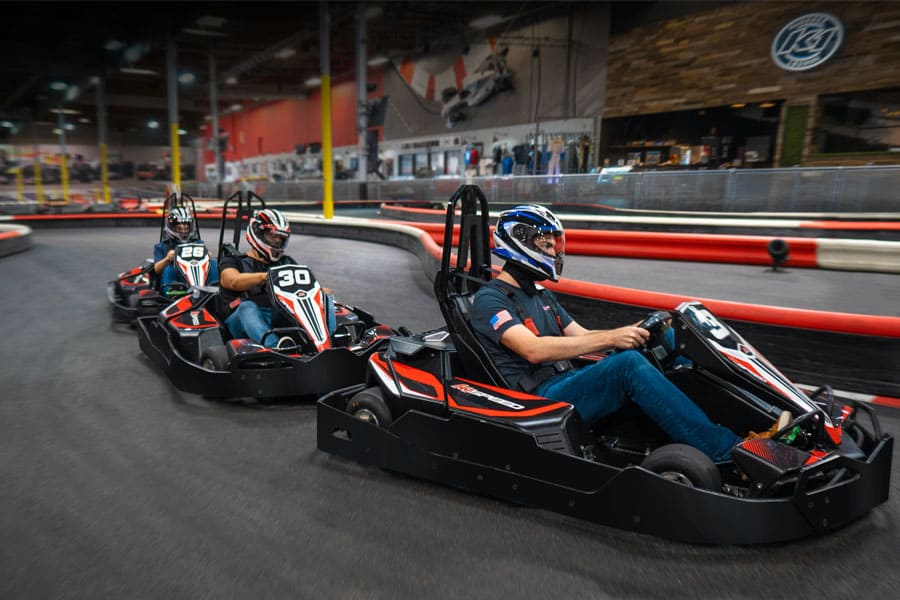 Corporate Events
Birthday Parties
Arrive & Drive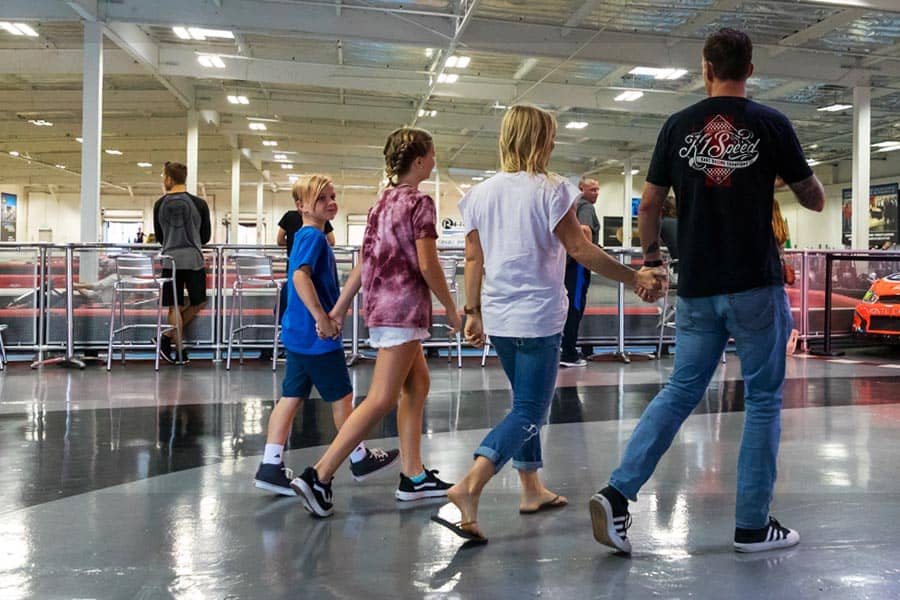 Fun for the
Whole Family!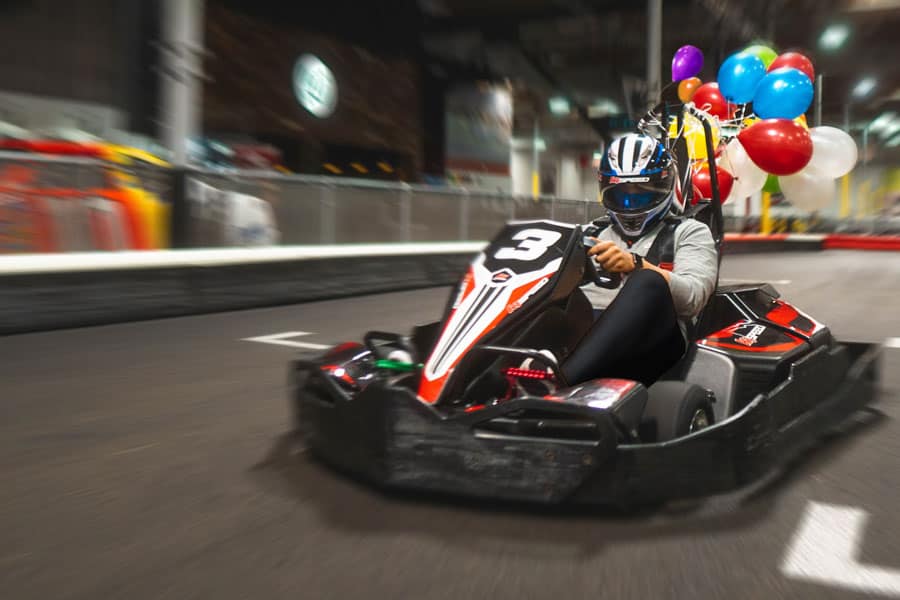 BOOK NOW
WE MAKE IT EASY
TO PLAN YOUR PARTY
AND CELEBRATE
WITH FRIENDS!
Birthday Fun

NOW ACCEPTING PRIVATE GROUP RESERVATIONS
Indoor Karting Fort Lauderdale
Indoor Go Kart Racing Fort Lauderdale, Hollywood
If you want to experience indoor go kart racing in the Ft. Lauderdale or Hollywood area, then K1 Speed Ft. Lauderdale is for you! Offering two indoor go kart tracks, we strive to offer novices and experts alike an authentic racing experience that can satisfy the adrenaline needs of even the most demanding driver, and are confident that you will not be disappointed with our high-performance, zero-emission 20hp electric karts. Capable of speeds approaching 45mph, our karts offer genuine thrills on our high-grip racing surface. With superb traction and torque instantly available at any speed, drivers can push the limit through high-speed corners; rest assured, you will not find them lacking! So if you want to experience a fun thing to do near Fort Lauderdale-Hollywood International Airport, Boca Raton, Pompano Beach, West Palm Beach, Delray Beach, or Boyton Beach, we invite you to contact K1 Speed today. Our Ft. Lauderdale track is also great for corporate events, birthday parties, holiday parties, bachelor parties, and more.
Experience Electric Indoor Kart Racing in Ft. Lauderdale
Like every K1 Speed, our Ft. Lauderdale indoor karting location features professionally designed race tracks that are laid out with the safety of our customers in mind. We believe that K1 Speed Ft. Lauderdale is the clear choice for indoor karting in the Hollywood area, and we are confident that you will agree!
There are a wide range of racing options at K1 Speed to meet our customers' needs. K1 Speed Ft. Lauderdale is ideal for:
In addition to our race packages and group events listed above – which can be combined with catering options or meeting room rentals – K1 Speed Ft. Lauderdale in short driving distance from Fort Lauderdale/Hollywood International Airport, The Casino at Dania Beach, Hardrock Hotel and Casino, is the best indoor events venue in the Hollywood area. To schedule a reservation for a group event or to get directions to our Ft. Lauderdale indoor karting location, please contact us today.
Brutal honest review: This K1 location is a testament to the staff. THEY are the ones who make this place awesome. I have been going here for years! And if you have been to any other K1s you'd notice that this place is out dated and the karts are quite old. I don't understand why this place hasn't got the new karts or even the new logo out front. However the staff here is what make this place. The mechanics are always fixing the karts and is amazing they can get them constantly running well. The guys work hard to please and keep everyone racing even when it is INCREDIBLY BUSY. And the Manager Rob is incredible. He works so hard to keep the place running smooth and keep customers happy. It's honestly these guys which is why I keep coming back.

We came here for my daughters birthday! We absolutely loved it…

TREANESE L.
20:49 27 Mar 23
This place is awesome. The kids had a blast. Front desk members explained in detail prices and membership. It was the fist time for my 8 year old son and the staff walked him through all the steps. There are several cast members on the floor to help if the kids get stuck on the track. There are 2 tracks one for children and another track for teenagers and adults with more experience as drivers. Can't wait to come back again.

I totally recommend this location. Everyone working here is professional and friendly. From the front desk to the guys who keep your children safe while they drive. We had a great time.

Amplio local instaciones que motivan en niños el Karting

M G Autos y Hoteles G.
22:00 26 Mar 23
Muy divertido para ir con los chicos. Los karts van bárbaro, la pista muy lindo dibujo y la gente que trabaja de primera

Amazing experience! Nellie was really helpful and was able to explain everything to us and help us make a decision. She definitely made the experience more enjoyable! Will definitely come back and tell everyone to ask for Nellie for a smooth experience.

Well organised, fast cars, loved it

So much fun! We went on a Monday afternoon during spring break with the kids and it wasn't crazy busy. Staff is friendly and helpful. Great family or friend afternoon or evening out.

I am officially my grandsons hero. He had the time of his life, we will be back. The carts are in excellent condition and the track monitors were polite and professional.

great track, kids & adults welcome. Definitely worth trying out even if you've never been karting before.

my experience in K1Speed ​​​​is quite good. The only thing that doesn't convince me are the prices, but overall a very good experience. recommend to go at least onceEn español:mi experiencia en K1Speed ​​es bastante buena. Lo único que no me convence son los precios, pero en general muy buena experiencia. recomiendo ir al menos una vez

Fort Lauderdale Newsletter Sign Up
Be the first to know about special events and promotions.