Corporate Events
Birthday Parties
Arrive & Drive

Fun for the
Whole Family!

BOOK NOW
WE MAKE IT EASY TO PLAN
YOUR PARTY AND CELEBRATE
WITH FRIENDS!
Birthday Fun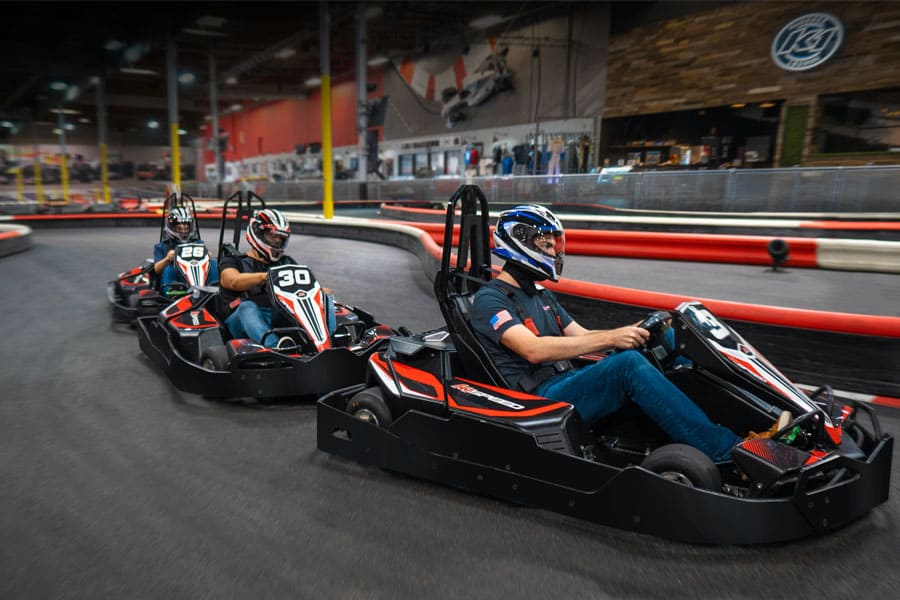 Corporate Events
Birthday Parties
Arrive & Drive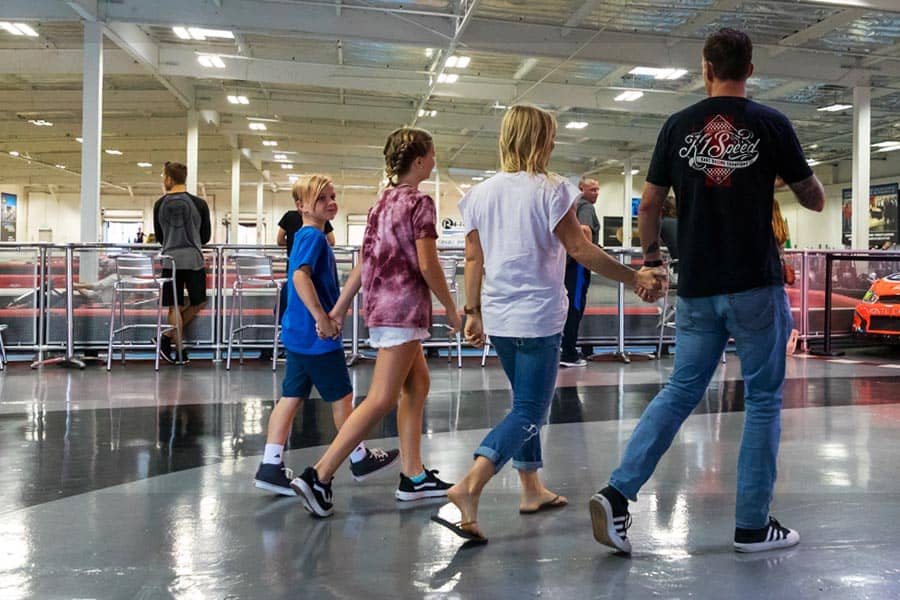 Fun for the
Whole Family!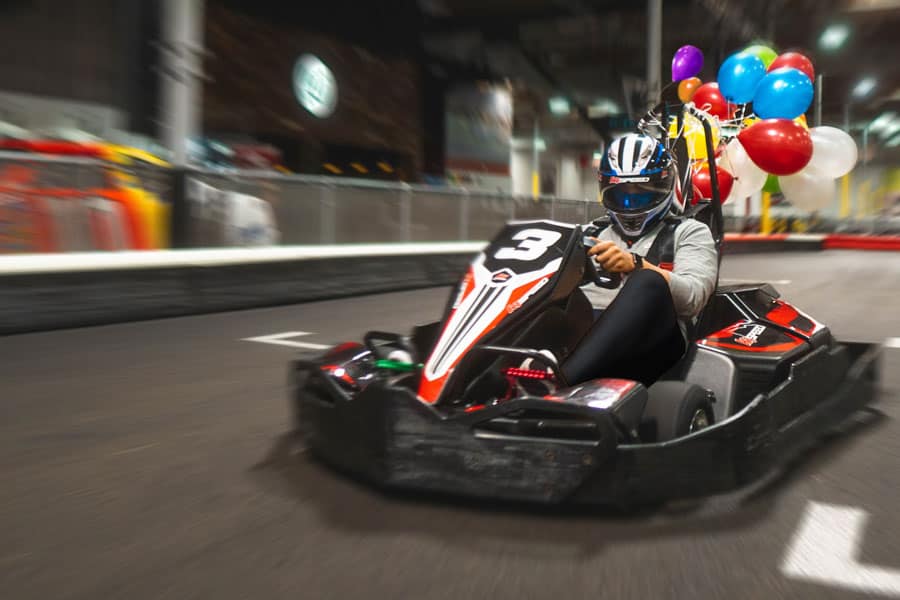 BOOK NOW
WE MAKE IT EASY
TO PLAN YOUR PARTY
AND CELEBRATE
WITH FRIENDS!
Birthday Fun

NOW ACCEPTING PRIVATE GROUP RESERVATIONS
Indoor Karting Fort Lauderdale
  Open for Fun Since 2010
  Adult and Junior Electric Karts
  Pit Café Serving Food & Beverages
Indoor Go Kart Racing Fort Lauderdale, Hollywood
If you want to experience indoor go kart racing in the Ft. Lauderdale or Hollywood area, then K1 Speed Ft. Lauderdale is for you! Offering two indoor go kart tracks, we strive to offer novices and experts alike an authentic racing experience that can satisfy the adrenaline needs of even the most demanding driver, and are confident that you will not be disappointed with our high-performance, zero-emission 20hp electric karts. Capable of speeds approaching 45mph, our karts offer genuine thrills on our high-grip racing surface. With superb traction and torque instantly available at any speed, drivers can push the limit through high-speed corners; rest assured, you will not find them lacking! So if you want to experience a fun thing to do near Fort Lauderdale-Hollywood International Airport, Boca Raton, Pompano Beach, West Palm Beach, Delray Beach, or Boyton Beach, we invite you to contact K1 Speed today. Our Ft. Lauderdale track is also great for corporate events, birthday parties, holiday parties, bachelor parties, and more.
Experience Electric Indoor Kart Racing in Ft. Lauderdale
Like every K1 Speed, our Ft. Lauderdale indoor karting location features professionally designed race tracks that are laid out with the safety of our customers in mind. We believe that K1 Speed Ft. Lauderdale is the clear choice for indoor karting in the Hollywood area, and we are confident that you will agree!
There are a wide range of racing options at K1 Speed to meet our customers' needs. K1 Speed Ft. Lauderdale is ideal for:
In addition to our race packages and group events listed above – which can be combined with catering options or meeting room rentals – K1 Speed Ft. Lauderdale in short driving distance from Fort Lauderdale/Hollywood International Airport, The Casino at Dania Beach, Hardrock Hotel and Casino, is the best indoor events venue in the Hollywood area. To schedule a reservation for a group event or to get directions to our Ft. Lauderdale indoor karting location, please contact us today.
Except for the lap time printer everything was excellent

The Go Karts were fast, and at first, I had my reservations about weight playing a factor in fastest lap times, but I was shown that proper technique can eliminate the difference. It was rad, and we had a great time. All of the indoor staff were polite, courteous, and helpful. The staff in charge of the Go Karts were all safe and fun, with the exception of the guy running the podium. I don't want to say he was rude, but he was pretty short with every interaction I witnessed, mine included. He might struggle socially, so giving him the benefit of the doubt here. Would still absolutely recommend going.

We had a great time overall. However, the arcade was a bit small for the Ft. Lauderdale location.

Amazing Staff, very attentive to the event my sons birthday party with a total success thanks to K1 speed and it's wonderful staff.. Totally recommend it.!!

LILIANA V.
21:54 25 Sep 23
Staff was attentive and personable!

Cat René Dockweiler Vreeland, B.
18:10 25 Sep 23
Its was fun the staff was helpfull

We came back again because we loved it so much. It was again a truly amazing experience—- well done to all the people involved in running this location in Fort Lauderdale. The staff were so very helpful. Thank you.

Great Service! Nice entertainment spot! Waoo

Francisco R.
17:05 16 Sep 23
So much fun for the whole family!Great price for the leagues also.

Great overall experience. Carts were fast, track was fun and staff was super kind and helpful.

Excelente aunque sería bueno hacer algo si la persona queda de 1 y con buenos números 🎉

Super fun indoor activity

Liané de K.
13:00 10 Sep 23
Fort Lauderdale Newsletter Sign Up
Be the first to know about special events and promotions.