Corporate Events
Birthday Parties
Arrive & Drive

Fun for the
Whole Family!

BOOK NOW
WE MAKE IT EASY TO PLAN
YOUR PARTY AND CELEBRATE
WITH FRIENDS!
Birthday Fun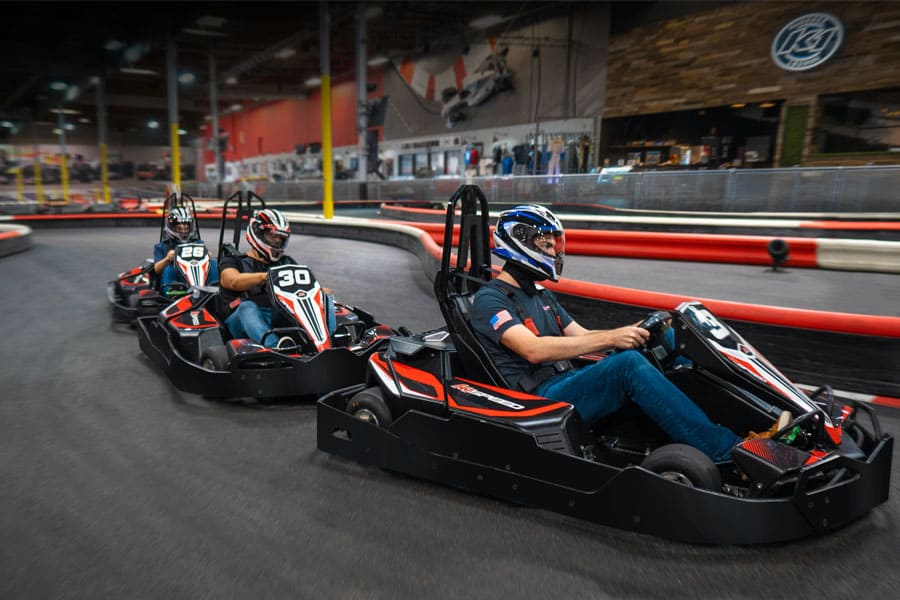 Corporate Events
Birthday Parties
Arrive & Drive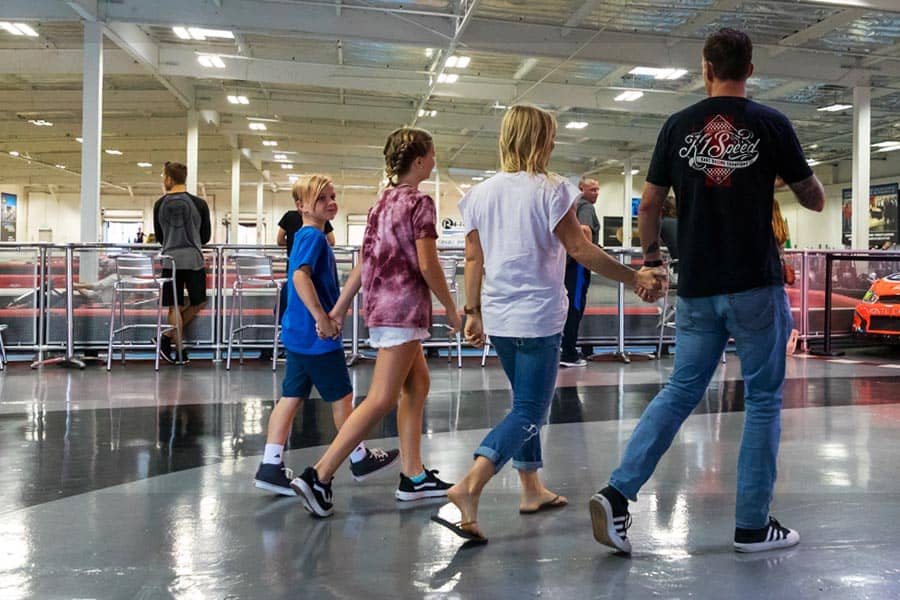 Fun for the
Whole Family!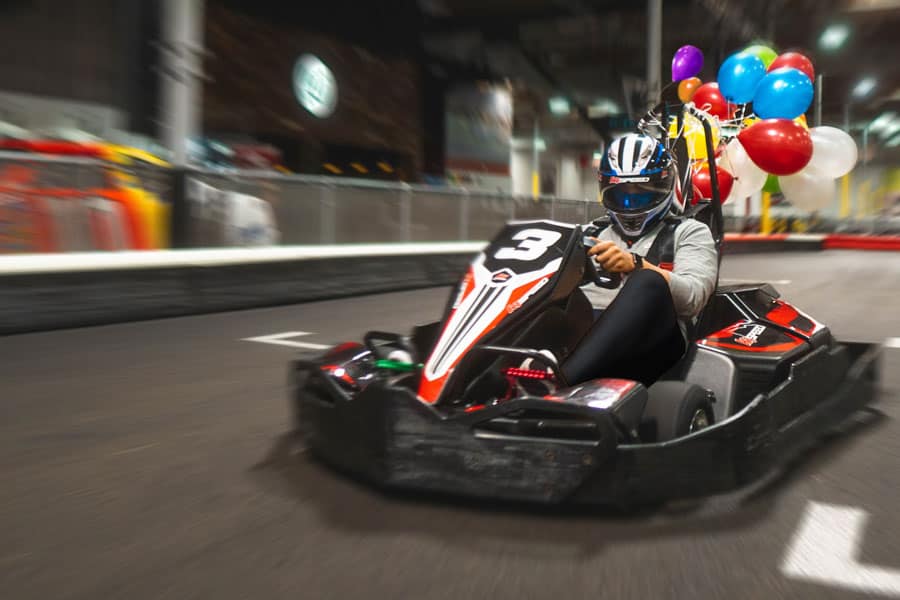 BOOK NOW
WE MAKE IT EASY
TO PLAN YOUR PARTY
AND CELEBRATE
WITH FRIENDS!
Birthday Fun

NOW ACCEPTING PRIVATE GROUP RESERVATIONS
  Open for Fun Since 2018
  Adult and Junior Electric Karts
  Nightclub-Style Lighting
Recognized as one of the most environmentally conscious cities in the world, it's only fitting that racers can enjoy all-electric go-karting at K1 Speed, Hillsboro! Located just 30 minutes from downtown Portland, this location is in the heart of "Silicon Forest" where many tech companies call home. If you're in town for a race at Portland International Racewayor just visiting the Oregon Zoo, this location is about 20 miles from the track, the Hillsboro Airport and less than 10 miles from Hondo Dog Park. For anybody looking for go-kart racing in Portland, Hillsboro, Beaverton, Forest Grove, Banks, Cornelius, and Vancouver, you've just found the greatest indoor karting experience you could ask for.
Our state-of-the-art location features museum-quality motorsport memorabilia, the latest all-electric Storm and Junior go-karts imported directly from Italy, an 11-turn road-course inspired track, arcade, and our Paddock Lounge that serves delicious food and refreshing beverages for all ages. The location's two meeting rooms are perfect for birthday parties, company events, corporate functions, and bachelor(ette) parties.
The Best Event Venue in Portland – Hillsboro
K1 Speed Portland is the best event venue in Portland – Hillsboro! No matter the reason, we can put on an event or party that your guests will never forget. These include, but are not limited to:
Nice fun place. Weekdays are infact superb with lesser wait times and more space and attention to yourself!

The Cars are phenomenal. The track is awesome. The "Pros" are helpful without being overweening. We raced three races and It was a blast. Two tiny criticisms: 1st, leave the race standings up on the reader board for a few more minutes. We could rarely get in position to read them in time. 2nd. If possible vet the racers so those just beginning are not mixed with those who are very experienced. They run the risk of getting "bumped" by the more aggressive drivers which is hard on the cars AND the people. Those of us in the middle understand the "LET PASS" flag and comply.

Went here to celebrate a few birthdays at once.. we ran a few races.. had a good time. The food offered could use a little help.. basic stuff..and what was ordered wasn't..well it wasn't good, especially for the price. As far as the track.. good lap size and definitely will need to run it a few more times to get the corners down. But. I feel like a couple more laps to each race would help that. Long wait to zoom around for ten minutes. All in all... fun time. But maybe plan on finding a bar with good eats afterwards. Also..they could work on the PA system. It was hard to hear in there and most of the announcements were very mumbled through the loud spakers.

Jonathon M.
02:47 10 Oct 21
Had a blast. Karts are fast. Nice staff.

Great experience. The karts have more than enough speed for the track. I will definitely go back in the coming weeks

Absolutely fun. There is only one thing I could think of and that is a bigger course with more straight ways to allow for passing. That's it, that's the only thing I could even think of, this was really fun.

Timothy P.
21:45 03 Oct 21
Everyone at K1 were knowledgeable, courteous and kept us safe on the track. I will be back for sure!

Great track and fast carts! I'll be back!

I have to say with my first impression, the Karts were amazing and so much fun and nothing compares to them in our area. We drove from Vancouver for the first time and my wife and I enjoyed them a ton, the food was great! My only complaint was the "arcade" was very cheap quality and almost seemed like I was going into a Red Robin and had a couple cheap games to play while waiting for the next race. But aside from that, it was amazing and would definitely go back time and time again regardless of the drive from Vancouver It was so much fun!!!! Please open on in Vancouver!!!!!

He a great time with my boyfriend there for the first time! We will be back!!!

Love this place. Great racing.

As soon as you show up you're excited. Everything is really clean and race inspired. Signing up is really easy. As soon as you walk in the front doors there are a couple kiosks to fill out some simple information. Then you proceed down to the end of the counter and make payment. We ordered some food and before the food was ready our names got called and we were ready to race. Everything was really streamline and went really smooth. They give you a few directions which are very clear and simple. Then, you get your helmet and get into your assigned cart. This was definitely a very positive experience for me and my family. I brought my girlfriend and my two kids with me ages 7 and 9. It appeared to me they had two different classes of cars. Adult cars which are bigger and I'm guessing a bit faster and cars for kids. All of the equipment and cars were in excellent condition. The only downside I can say about this experience is I wish the track was a bit bigger. I's say this place is definitely geared more towards children and family. They also had lots of cool arcade games and pool tables. The staff was very kind and helpful. Overall I would definitely give this place five stars.

Herbert Smith (.
23:54 02 Sep 21
Portland Newsletter Sign Up
Be the first to know about special events and promotions.