Corporate Events
Birthday Parties
Arrive & Drive

Fun for the
Whole Family!

BOOK NOW
WE MAKE IT EASY TO PLAN
YOUR PARTY AND CELEBRATE
WITH FRIENDS!
Birthday Fun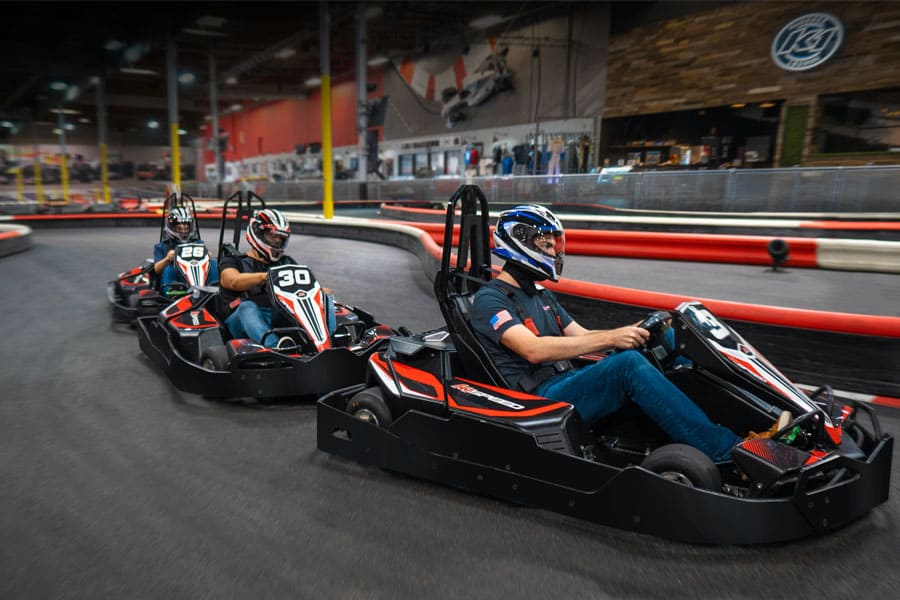 Corporate Events
Birthday Parties
Arrive & Drive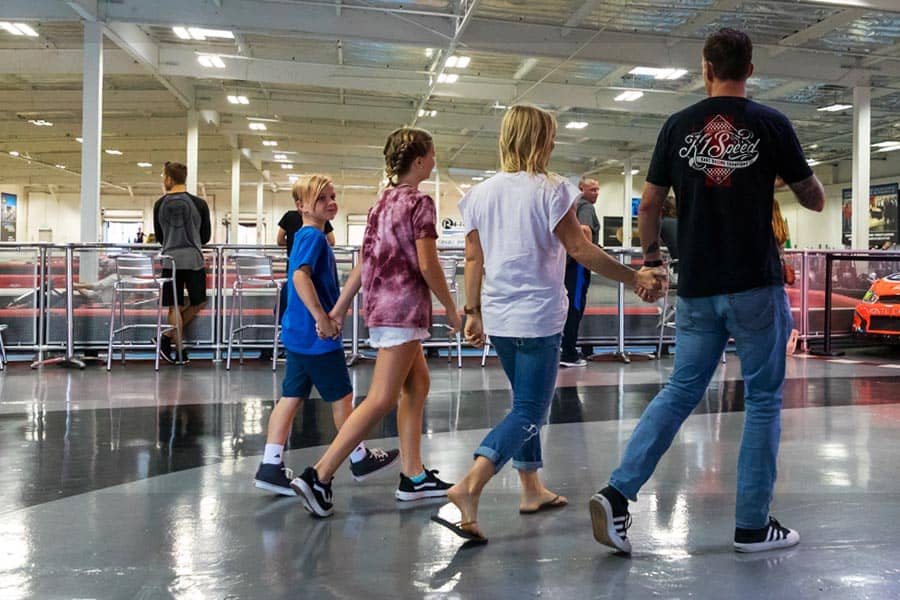 Fun for the
Whole Family!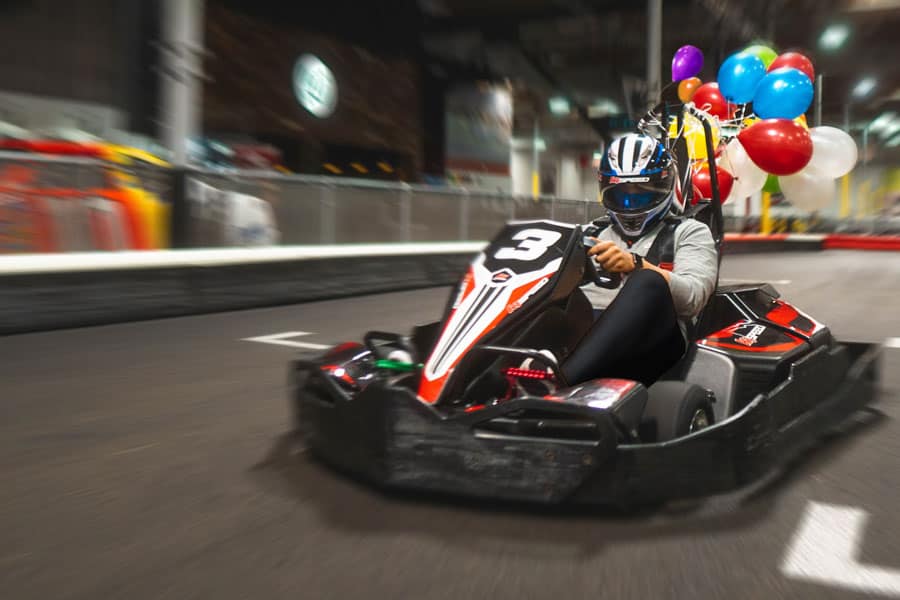 BOOK NOW
WE MAKE IT EASY
TO PLAN YOUR PARTY
AND CELEBRATE
WITH FRIENDS!
Birthday Fun

NOW ACCEPTING PRIVATE GROUP RESERVATIONS
Recognized as one of the most environmentally conscious cities in the world, it's only fitting that racers can enjoy all-electric go-karting at K1 Speed, Hillsboro! Located just 30 minutes from downtown Portland, this location is in the heart of "Silicon Forest" where many tech companies call home. If you're in town for a race at Portland International Racewayor just visiting the Oregon Zoo, this location is about 20 miles from the track, the Hillsboro Airport and less than 10 miles from Hondo Dog Park. For anybody looking for go-kart racing in Portland, Hillsboro, Beaverton, Forest Grove, Banks, Cornelius, and Vancouver, you've just found the greatest indoor karting experience you could ask for.
Our state-of-the-art location features museum-quality motorsport memorabilia, the latest all-electric Storm and Junior go-karts imported directly from Italy, an 11-turn road-course inspired track, arcade, and our Paddock Lounge that serves delicious food and refreshing beverages for all ages. The location's two meeting rooms are perfect for birthday parties, company events, corporate functions, and bachelor(ette) parties.
The Best Event Venue in Portland – Hillsboro
K1 Speed Portland is the best event venue in Portland – Hillsboro! No matter the reason, we can put on an event or party that your guests will never forget. These include, but are not limited to:
Great fun. Kinda hard of hearing. It's difficult to figure out when it's your turn to be in queue

We set up a private lesson for my son, who was a bit tentative from a previous bad experience somewhere else. He had the track all to himself for nearly an hour and a half before they opened & the staff did great showing him the ropes & getting his confidence up. He had a great time and learned a ton, he'll be more than ready to race with the family next time! Great value & a fun place, thanks so much!

It was fantastic. Only complaint was the wait time.

I went here a year or so ago and got the 2 race package for $50 for my husband and me. So we spent $100, this was really fun and I didn't regret it but it did keep us from going back for over a year because of cost. My husband suggested going here for his birthday and it would have had to be a weekend night for the people that we had hoped to go to be able to go. The original cost per person for 2 races for a group is $65 on a weekday and you get a food "allowance" for 12 people we got $200. They add 10% for a gratuity for the entire portion not just the food, 3.25% card fee if you don't pay cash (you must pay half down at the time of making the reservation so that portion can't be paid cash), and an additional $10 for weekend. For a total of about $85 per person we paid a little over $1000 (the people that went paid for a portion of this). For a group of 12 on a Friday night I thought doing the party was the only way I would be able to get a spot. This was incorrect, they were not busy enough to not have gotten in and I would absolutely never eat their food again. It was horrible, we got $200 so I got one of almost everything and I can say that there was nothing that we got that I would ever get again, other than their honey mustard, I do want to know that brand. So I would say going is totally worth it, the party package is not at all worth it. Go to dollar tree, get yourself some trophies/medals and eat somewhere else that's better.


Richard R.
17:41 23 Mar 23
I mean electric is the way to go!... at least indoors.

Couple things place is extremely clean and your staff is really on top of it too and racing was incredible top tier recommended.

Great staff, and a good time. Opted for the $60/3 races on Tuesday afternoon. We were even offered free refreshments (Red Bulls). Definitely going back

Had a great time, thank you Jose for the great experience!

The racing itself was super fun! It was my first time ever (which they knew since they had me sign up for a membership since I hadn't been before) and they assigned me to a kart but never explained any instructions- how to go, brake, reverse, safety 101, etc. I eventually asked them when they were coming around to check that I had on my seatbelt, and they were shocked that I didn't know already (not sure who would've been the one to inform me). They also held up different flags as we raced (to mark laps possibly?) that I had no idea what they represented/when to stop racing. Aside from being allowed to race without knowing what I was doing, it was a lot of fun and I'd love to go again!

Kaitlin F.
19:20 14 Mar 23
Lots of fun. I only wish the track was not as crowded, and the price was cheaper. It is probably impossible to do both of those things.

Clayton H.
17:06 14 Mar 23
Portland track is the best out of the other K1 tracks I have visited. The staff is on it , I always have a great time and a lot of fun, and have spent a lot of time and money enjoying your Facility. Finishing in the top 50 in the International points for the last two years, but I am still waiting patiently for my invite to National and world championship , looking forward to racing at your new out door K-1 Circuit for this competition.

Portland Newsletter Sign Up
Be the first to know about special events and promotions.