Corporate Events
Birthday Parties
Arrive & Drive

Fun for the
Whole Family!

BOOK NOW
WE MAKE IT EASY TO PLAN
YOUR PARTY AND CELEBRATE
WITH FRIENDS!
Birthday Fun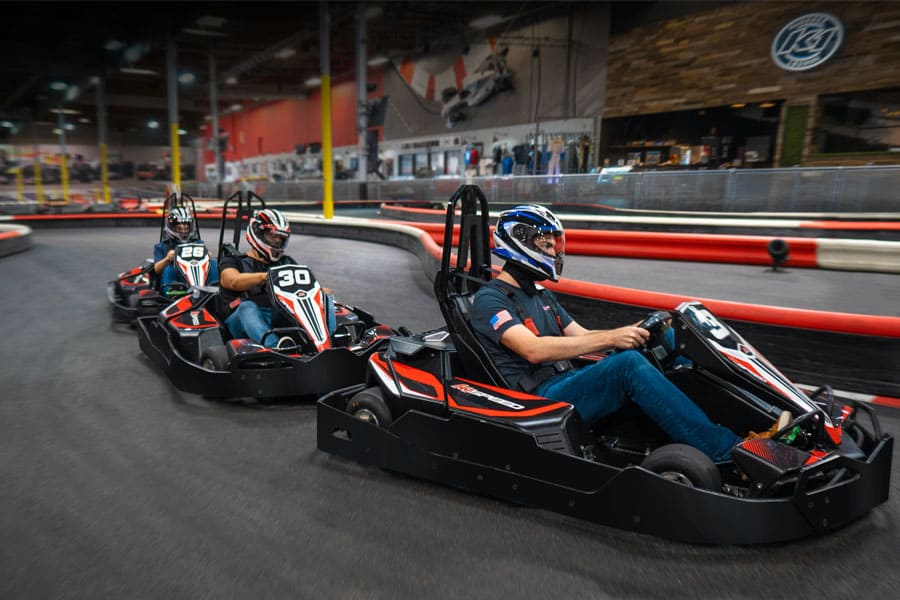 Corporate Events
Birthday Parties
Arrive & Drive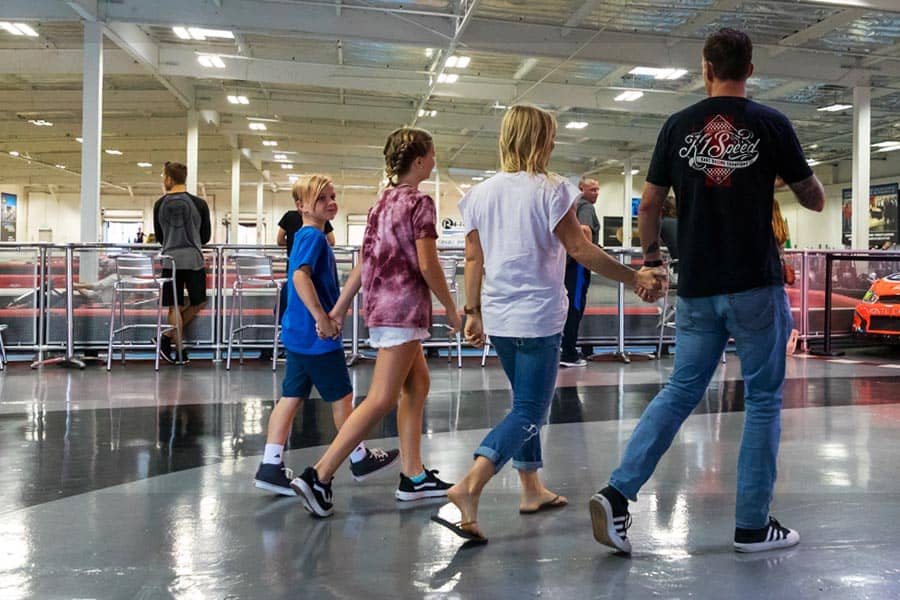 Fun for the
Whole Family!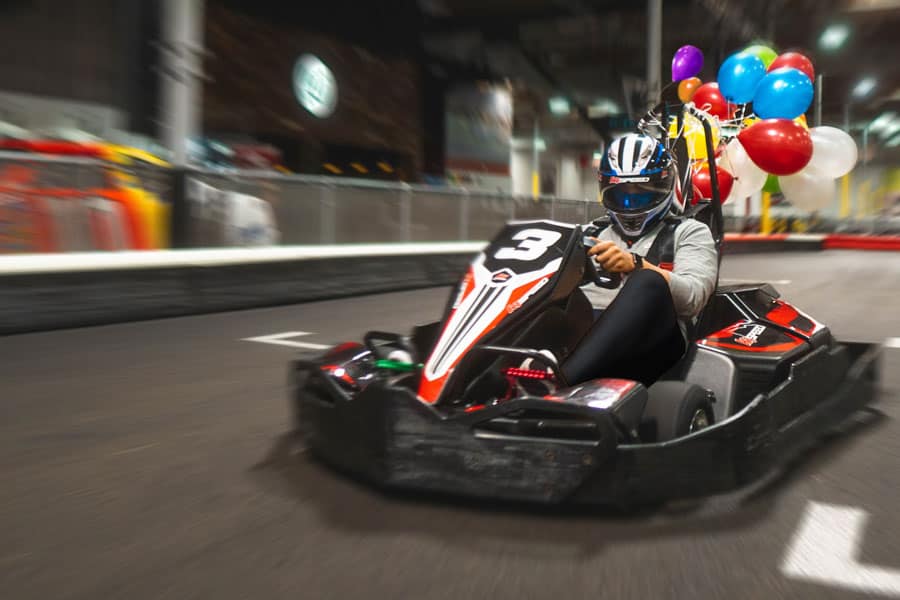 BOOK NOW
WE MAKE IT EASY
TO PLAN YOUR PARTY
AND CELEBRATE
WITH FRIENDS!
Birthday Fun

NOW ACCEPTING PRIVATE GROUP RESERVATIONS
  Open for Fun Since 2018
  Adult and Junior Electric Karts
  Nightclub-Style Lighting
Recognized as one of the most environmentally conscious cities in the world, it's only fitting that racers can enjoy all-electric go-karting at K1 Speed, Hillsboro! Located just 30 minutes from downtown Portland, this location is in the heart of "Silicon Forest" where many tech companies call home. If you're in town for a race at Portland International Racewayor just visiting the Oregon Zoo, this location is about 20 miles from the track, the Hillsboro Airport and less than 10 miles from Hondo Dog Park. For anybody looking for go-kart racing in Portland, Hillsboro, Beaverton, Forest Grove, Banks, Cornelius, and Vancouver, you've just found the greatest indoor karting experience you could ask for.
Our state-of-the-art location features museum-quality motorsport memorabilia, the latest all-electric Storm and Junior go-karts imported directly from Italy, an 11-turn road-course inspired track, arcade, and our Paddock Lounge that serves delicious food and refreshing beverages for all ages. The location's two meeting rooms are perfect for birthday parties, company events, corporate functions, and bachelor(ette) parties.
The Best Event Venue in Portland – Hillsboro
K1 Speed Portland is the best event venue in Portland – Hillsboro! No matter the reason, we can put on an event or party that your guests will never forget. These include, but are not limited to:
It was great fun and well run from the start to the finish. 10 out of 10

Timothy E.
17:11 31 Jul 21
I brought my teenage nephew here for his birthday and we had such a blast! All of the employees were super kind, helpful, made us both feel really comfortable, and kept things light and fun. We were both super impressed with the live updates of our lap times and other stats. We also got a free race for my nephew's birthday! We'll definitely be back.

Mackenzie S.
21:48 30 Jul 21
So fun!!! The 45mph carts as standard are really cool. Better than having to "level up" at SyKart.

Patrick W.
22:37 29 Jul 21
We visited for the first time and had an excellent experience! Our group of six ranged from a nine year old boy, to his sixty-five year old grandmother with a medically fragile wheelchair bound racer as well!The K-1 team were all so accommodating and professional that we will be back! Tim was outstanding with our group all the while training two new employees to the safety procedures and K-1 culture.The facility is clean, well maintained, spacious, and has a nice vibe. Regardless of your need for speed your time and money will be well spent.

I put this off for way too long and feel bad for doing so. I took a few family members including my 10 year old brother and it was hands down one of the funnest things we've ever done. I will be consistently going for the rest of the near future with the little bro. Tha karts are very very fast, the track is top of the line, good food, great staff, super fun arcade between races. I'll be back to improve those lap times next weekend!

Brandon H.
18:22 29 Jul 21
Nine crazy fun-loving people got together for a birthday and had a blast. The competition was on! Who will get first place was all they cared about. Not everyone can come in first but everyone had a great time.

Went for my husband's b-day and we all had such a great time. Very efficient check in, friendly & knowledgeable staff, clean and overall well ran. First time doing anything like this and it won't be the last! Thanks K1!

My son wanted to go there as a family for his 17th birthday. He hadn't been since he was around 14. I had never been. I honestly thought - "this will be fun for the kids (2 boys 17 & 14). I had SO MUCH FUN! Once I got on the track my competitive nature kicked in and I was not about to let anyone beat me! (Although Dad beat me by .2 seconds - only because he spun out in front of me! lol) HIGHLY recommend. I KNOW the boys and I will be going back - if not for them, for me!!

Everything was awesome we had a great time.Only thing that sucks is I'm a big and tall guy so fitting into the car was a bit challenging. And I feel that's the only reason the kids won the race was because I'm much bigger than them...

Everything was great except no food or beverages due to lack of staff.

Always a great time! Staff is friendly and helpful and the racing is addictive!

We were first timers. So much fun! Looking forward to going again.

rebecca S.
17:16 16 Jul 21
Portland Newsletter Sign Up
Be the first to know about special events and promotions.