Corporate Events
Birthday Parties
Arrive & Drive

Fun for the
Whole Family!

BOOK NOW
WE MAKE IT EASY TO PLAN
YOUR PARTY AND CELEBRATE
WITH FRIENDS!
Birthday Fun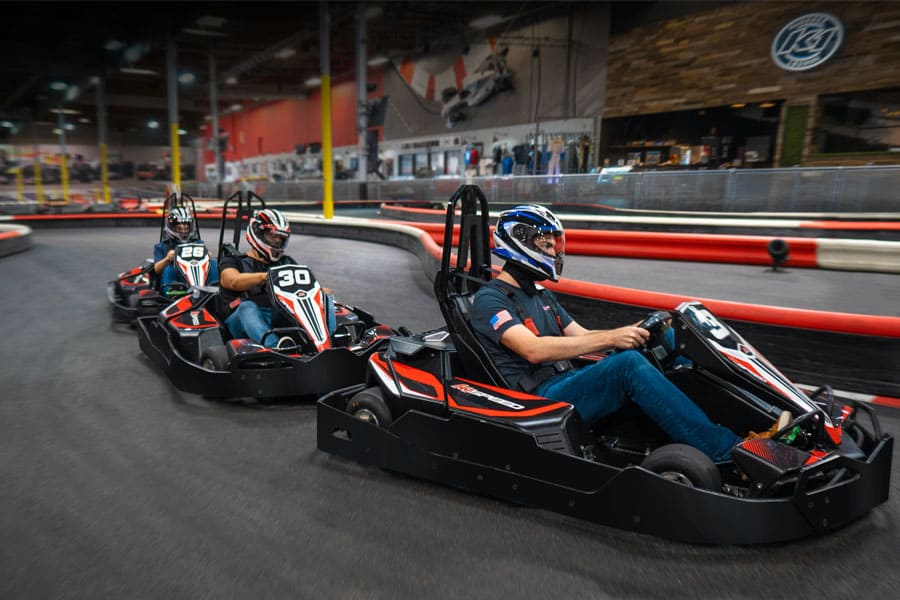 Corporate Events
Birthday Parties
Arrive & Drive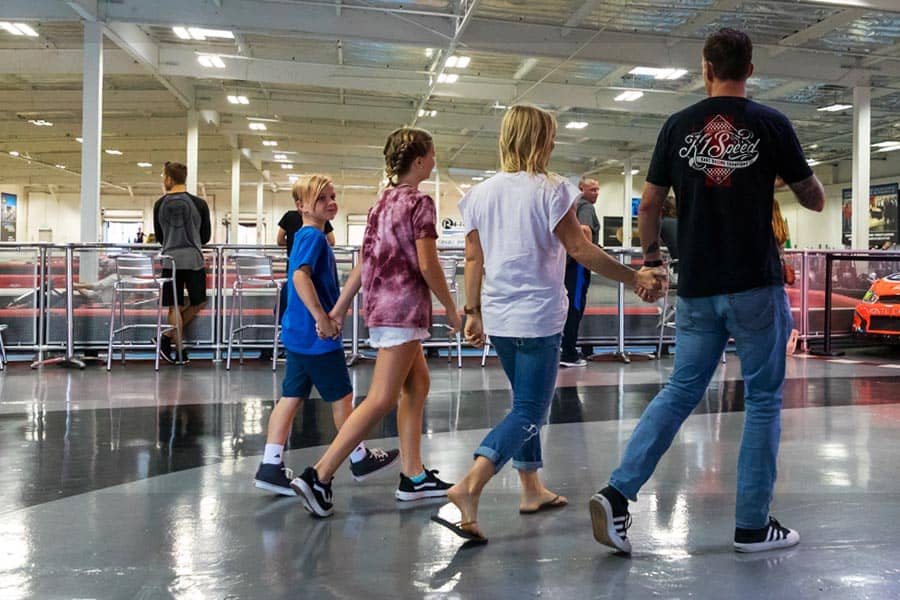 Fun for the
Whole Family!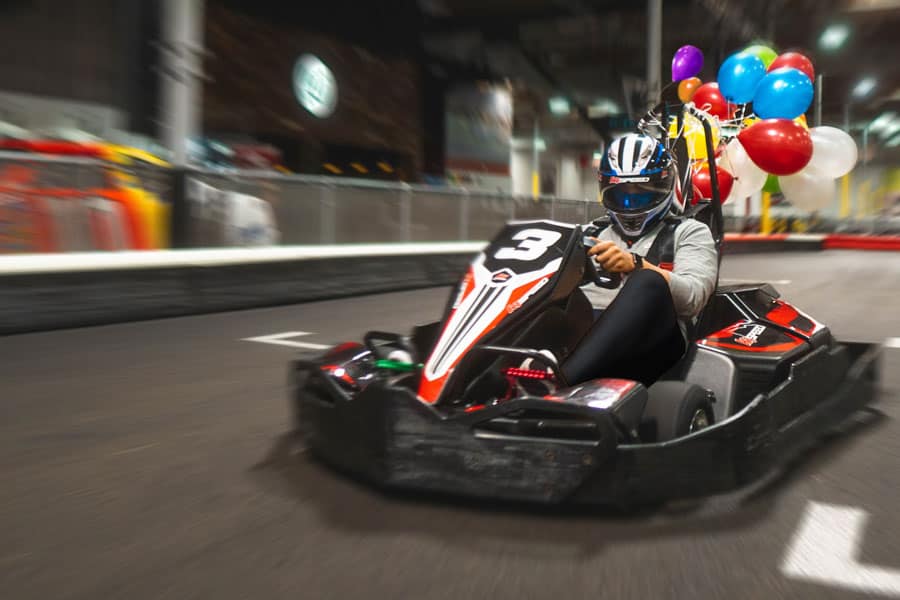 BOOK NOW
WE MAKE IT EASY
TO PLAN YOUR PARTY
AND CELEBRATE
WITH FRIENDS!
Birthday Fun

NOW ACCEPTING PRIVATE GROUP RESERVATIONS
Recognized as one of the most environmentally conscious cities in the world, it's only fitting that racers can enjoy all-electric go-karting at K1 Speed, Hillsboro! Located just 30 minutes from downtown Portland, this location is in the heart of "Silicon Forest" where many tech companies call home. If you're in town for a race at Portland International Racewayor just visiting the Oregon Zoo, this location is about 20 miles from the track, the Hillsboro Airport and less than 10 miles from Hondo Dog Park. For anybody looking for go-kart racing in Portland, Hillsboro, Beaverton, Forest Grove, Banks, Cornelius, and Vancouver, you've just found the greatest indoor karting experience you could ask for.
Our state-of-the-art location features museum-quality motorsport memorabilia, the latest all-electric Storm and Junior go-karts imported directly from Italy, an 11-turn road-course inspired track, arcade, and our Paddock Lounge that serves delicious food and refreshing beverages for all ages. The location's two meeting rooms are perfect for birthday parties, company events, corporate functions, and bachelor(ette) parties.
The Best Event Venue in Portland – Hillsboro
K1 Speed Portland is the best event venue in Portland – Hillsboro! No matter the reason, we can put on an event or party that your guests will never forget. These include, but are not limited to:
Took my nephew here for his birthday and he was very close to the height requirements to race with adults. Staff did a great job making sure he was safe and confident through out his races. He had a blast.

Brian Schuyler S.
21:58 06 Feb 23
Only a 4 star because my Kart was having stability issues at full speed, rattling so hard I thought I was going to roll, other than that, great time like always!

Gabriel F.
20:06 06 Feb 23
This is a great way to spend family time if you like motor sports.

Always fun....food not so good

We had so much fun here! Already planning our next visit. It's really easy and convenient to walk in and race, and it's definitely worth the money. Food is good, too!

Great place to take the kids for fun.

I had a great time on my Group racing event. The staff was very efficient, enthusiastic, and professional getting our large party on track. The only thing I don't understand is why group rates are so much more costly than arrive and drive rates.

Such a great time. Food was great, people were great and racing around the track was a blast. Highly recommend.

Royceifus B.
18:24 23 Jan 23
I've raced at a lot of places. This was well run, clean and the karts were in good working order. I raced 5 races and each kart was equal to the last. That's not the case most places you go. I look forward to going to other K1 locations in the future.

This is such a fun family place!

Rochelle K.
20:56 30 Dec 22

María Lina S.
13:56 30 Dec 22
We enjoy racing at this K1, friendly staff. Do wish there was a better way to manage the skill sets on the track. With the costs going up it can be frustrating that we are on track with a full grid of mostly less experienced and/or aggressive racers. Possibly there is a way to limit the % of inexperienced drivers and also give racers a rating based on how respectful and smooth their driving is and use that as gauge for how much performance they're allowed to have via throttle limiting

Portland Newsletter Sign Up
Be the first to know about special events and promotions.