Corporate Events
Birthday Parties
Arrive & Drive

Fun for the
Whole Family!

BOOK NOW
WE MAKE IT EASY TO PLAN
YOUR PARTY AND CELEBRATE
WITH FRIENDS!
Birthday Fun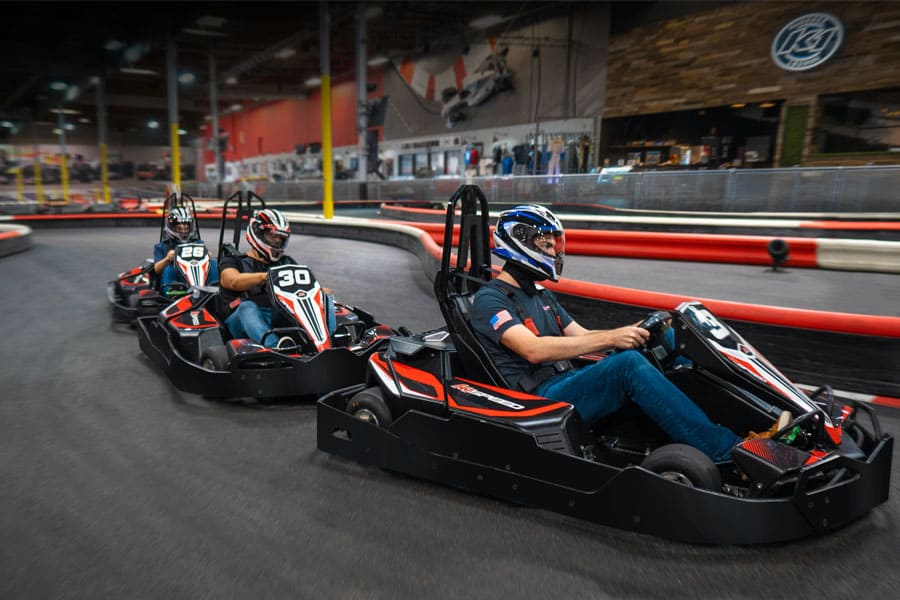 Corporate Events
Birthday Parties
Arrive & Drive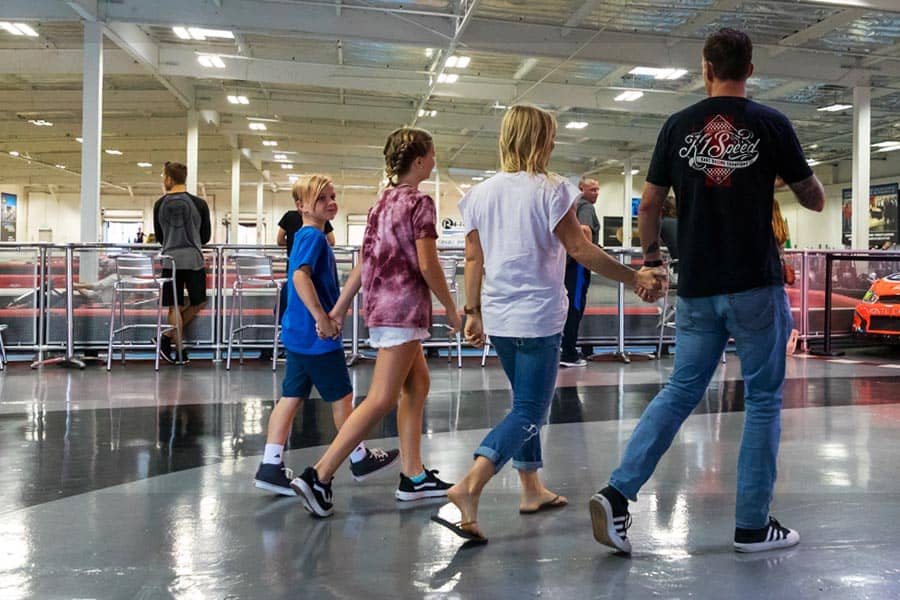 Fun for the
Whole Family!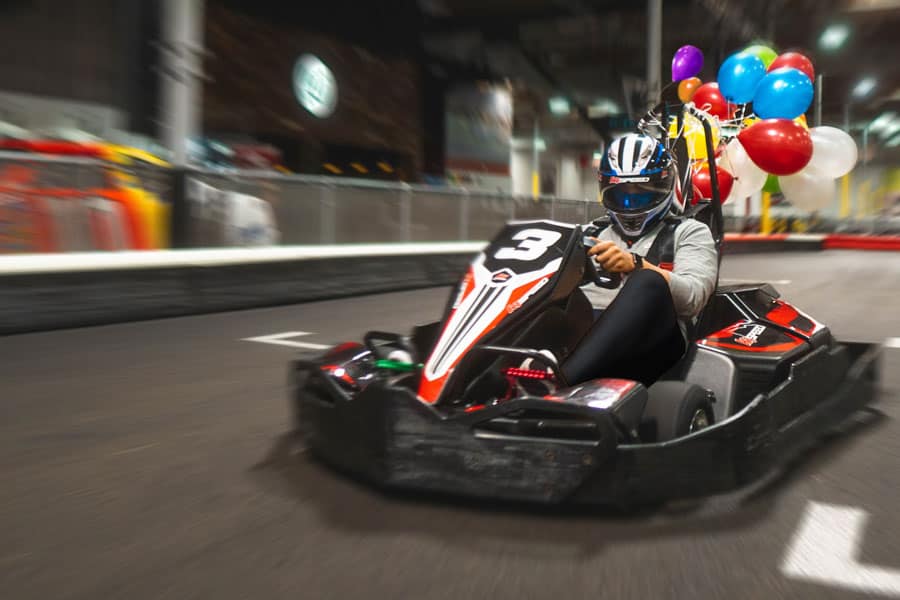 BOOK NOW
WE MAKE IT EASY
TO PLAN YOUR PARTY
AND CELEBRATE
WITH FRIENDS!
Birthday Fun

NOW ACCEPTING PRIVATE GROUP RESERVATIONS
Recognized as one of the most environmentally conscious cities in the world, it's only fitting that racers can enjoy all-electric go-karting at K1 Speed, Hillsboro! Located just 30 minutes from downtown Portland, this location is in the heart of "Silicon Forest" where many tech companies call home. If you're in town for a race at Portland International Racewayor just visiting the Oregon Zoo, this location is about 20 miles from the track, the Hillsboro Airport and less than 10 miles from Hondo Dog Park. For anybody looking for go-kart racing in Portland, Hillsboro, Beaverton, Forest Grove, Banks, Cornelius, and Vancouver, you've just found the greatest indoor karting experience you could ask for.
Our state-of-the-art location features museum-quality motorsport memorabilia, the latest all-electric Storm and Junior go-karts imported directly from Italy, an 11-turn road-course inspired track, arcade, and our Paddock Lounge that serves delicious food and refreshing beverages for all ages. The location's two meeting rooms are perfect for birthday parties, company events, corporate functions, and bachelor(ette) parties.
The Best Event Venue in Portland – Hillsboro
K1 Speed Portland is the best event venue in Portland – Hillsboro! No matter the reason, we can put on an event or party that your guests will never forget. These include, but are not limited to:
It was an decent experience although I could have rated you guys a 5 star if the guy controlling the go karts/flags ect wouldn't have gave me attitude because I accidentally crashed and forgot how to reverse I do live in hood River so I only come once in awhile her to have fun with my friends and to get a good experience but it wasn't like that this time idk if he was giving me attitude just because he doesn't like his job or because he was having a bad day but even then it'd be no excuse to give me attitude and take out on me or any other customer

Very courteous and helpful staff

incredibly Fast Karts, a ton of fun. 5 stars just wish they had 2 seater options for littles ones to join us.

Overall a great experience. Rules need to be more uniformly enforced. Some drivers used the momentum of the cart to continue racing and passing other carts after the checkered flag dropped. This is a safety issue and should be better policed.

Awesome place. Karts are super cool and fast.

First time, me and the wife had a blast.

my boyfriend and I share a birthday and when we both got an email for a free ride we definitely took advantage of that. It was a blast as always! Thank you

Fun an engaging staff, cars feel responsive and handle well!

Portland track is the best out of the other K1 tracks I have visited. The staff is on it

We came in as a group and had a fantastic time . Our ages ranged from 14-31 and everyone had more fun than expected. Staff was friendly and flexible because we didn't know what we were doing. I would recommend to anyone and any group. Also no drinking before driving the karts was hard for some of us but totally worth it!

Far exceeded our expectationsHad a blast and now we are hooked.Thanks for an awesome time.

Awesome place to take my daughter who is 25 hours into her required minimum to get her drivers license. A great way to help her work on confidently maneuvering up close in traffic. Rush hour in Portland is a breeze now.

Portland Newsletter Sign Up
Be the first to know about special events and promotions.