Corporate Events
Birthday Parties
Arrive & Drive

Fun for the
Whole Family!

BOOK NOW
WE MAKE IT EASY TO PLAN
YOUR PARTY AND CELEBRATE
WITH FRIENDS!
Birthday Fun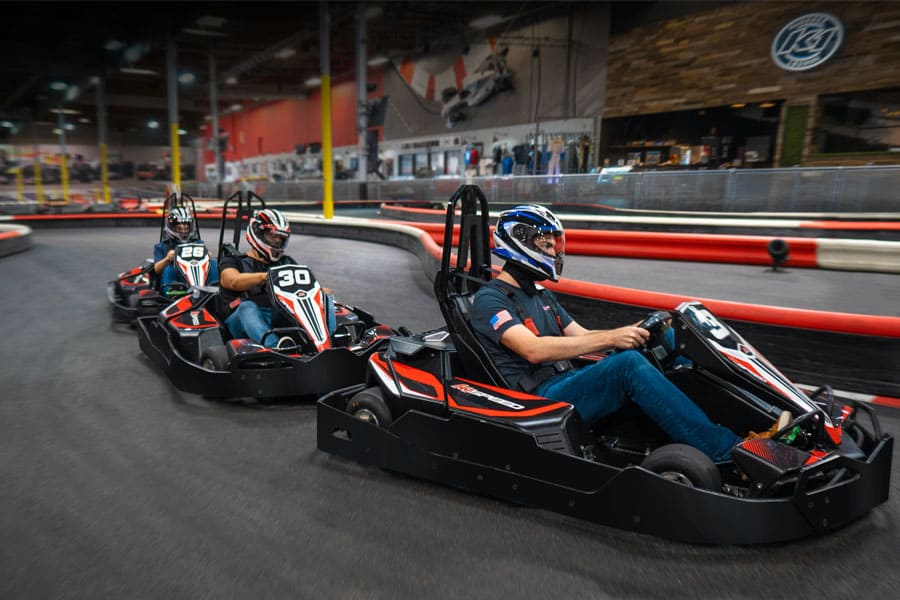 Corporate Events
Birthday Parties
Arrive & Drive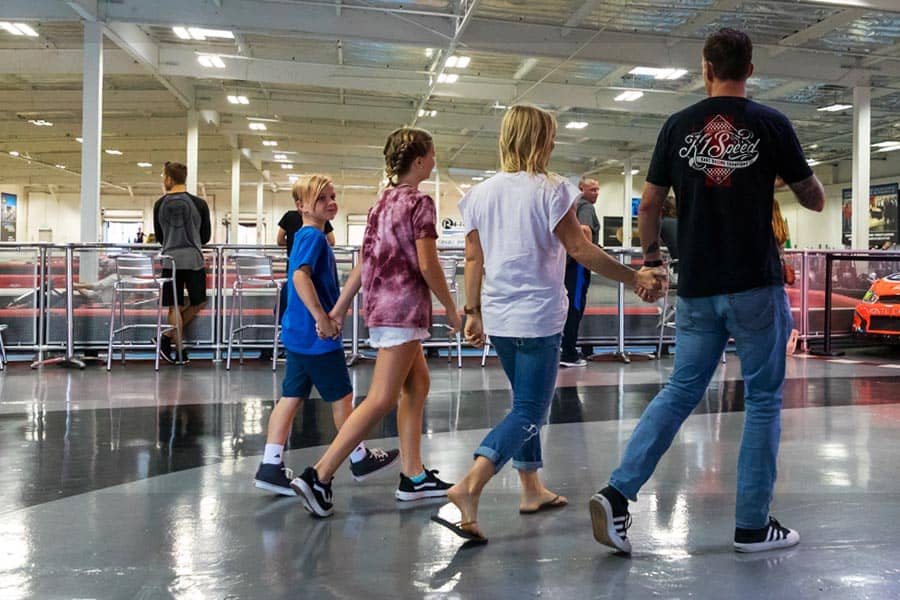 Fun for the
Whole Family!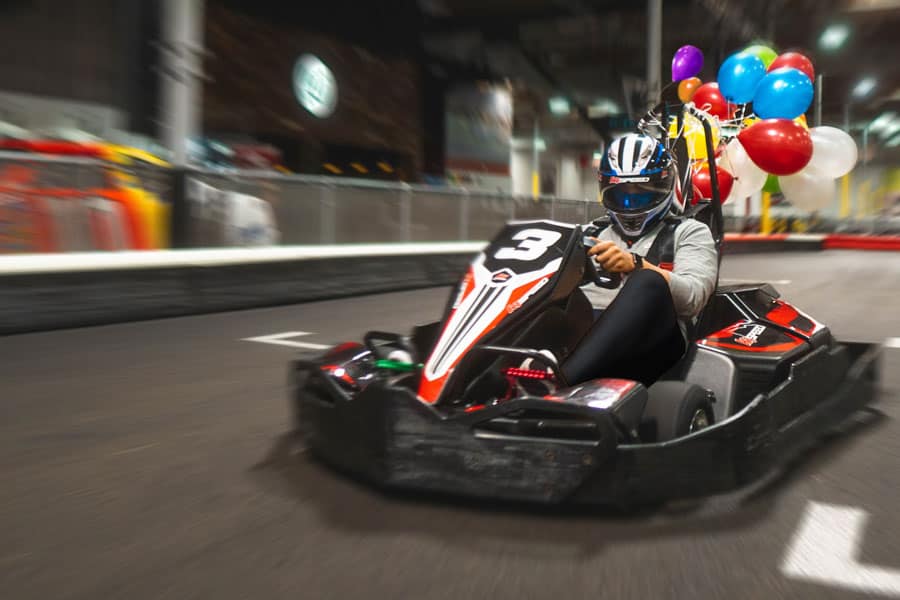 BOOK NOW
WE MAKE IT EASY
TO PLAN YOUR PARTY
AND CELEBRATE
WITH FRIENDS!
Birthday Fun

NOW ACCEPTING PRIVATE GROUP RESERVATIONS
  Open for Fun Since 2018
  Adult and Junior Electric Karts
  Nightclub-Style Lighting
Recognized as one of the most environmentally conscious cities in the world, it's only fitting that racers can enjoy all-electric go-karting at K1 Speed, Hillsboro! Located just 30 minutes from downtown Portland, this location is in the heart of "Silicon Forest" where many tech companies call home. If you're in town for a race at Portland International Racewayor just visiting the Oregon Zoo, this location is about 20 miles from the track, the Hillsboro Airport and less than 10 miles from Hondo Dog Park. For anybody looking for go-kart racing in Portland, Hillsboro, Beaverton, Forest Grove, Banks, Cornelius, and Vancouver, you've just found the greatest indoor karting experience you could ask for.
Our state-of-the-art location features museum-quality motorsport memorabilia, the latest all-electric Storm and Junior go-karts imported directly from Italy, an 11-turn road-course inspired track, arcade, and our Paddock Lounge that serves delicious food and refreshing beverages for all ages. The location's two meeting rooms are perfect for birthday parties, company events, corporate functions, and bachelor(ette) parties.
💯👍👍 I HIGHLY RECOMMEND CHECKING THIS PLACE OUT!!!🤗 Took my oldest son and on his 16th B-Day, along with his older sister and younger brother on the 18th. It took 40 minutes to get there, I already knew how much it was gonna cost for my three kids and myself to race.-$$$$$$..It was soooooooo worth it!! The staff were awesome and super laid back chill, made the experience just that much better-honestly.

This place is amazing, great staff, great atmosphere, it's all around the best. The track is a little difficult to pass on though.

This place is alot of fun and the staff are great but its to over priced for just 2 people going around 2 times. They don't give you much track time, they only give you 12 laps which is around 4:30 minutes which doesn't feel long when they should give you a little more time. I understand that other people want to get in the carts too so you can't be in the carts for to long but just a little more time and/or lower the price would be great. Overall this place is amazing and the carts are amazing, super fun place for any person who just wants to go fast and have fun.

it was great the whole time but the speed of the carts where turned down on the last round so you could NOT get passed the person infront of you

I absolutely love this place. The staff were amiable; they were fast and respectful. Jose gave me such a great experience while being there! He was helpful and made sure my friends and I had as much fun as we could. I got to race in these fast karts. The outside of the building could use some... bedazzle! But the inside of it is stunning! I would 10/10 recommend to someone else and come back again.

Went to this location with a massive group and I was expecting it to take a long time to get us all set up and ready to race, however it was a smooth sign up and the staff was really helpful. An associate named Jose was super efficient while giving off amazing vibes. The hospitality that he showed towards our big and obnoxious group really made me feel welcome. It was very much appreciated. This place is lots of fun! Would race all day if I could afford it!

Was pretty scared to race at first but Jose was really informative about how the races were safe and fun to race. The karts are fast and the pricing was fair !

I went in one day and I had an amazing time. Jasmine was a great help and explained everything that I needed to go really well.

Haven't been here in a long time because I didn't realize they reopen with the whole covid thing. When I showed up jasmine helped me and was such a super nice person, definitely makes you feel like your in a fun mood to go for a race

Wow did we have fun. My husband and family have been many times. This was my first time. I've been a little apprehensive about it, but decided to join the family. The young lady at the desk was very nice and welcoming. I told her about my concerns and she explained everything to me. Jasmine made sure I understood and gave me encouragement. The place was clean and everyone was following safety guidelines. You are very lucky to have Jasmine she's awesome! Give that girl a raise!! You should hire more people like her! I will definitely be back.


Had a great with the family, If your lucky enough to have Jasmine help you, your in great hands. She made our time there even better!

Portland Newsletter Sign Up
Be the first to know about special events and promotions.