Corporate Events
Birthday Parties
Arrive & Drive

Fun for the
Whole Family!

BOOK NOW
WE MAKE IT EASY TO PLAN
YOUR PARTY AND CELEBRATE
WITH FRIENDS!
Birthday Fun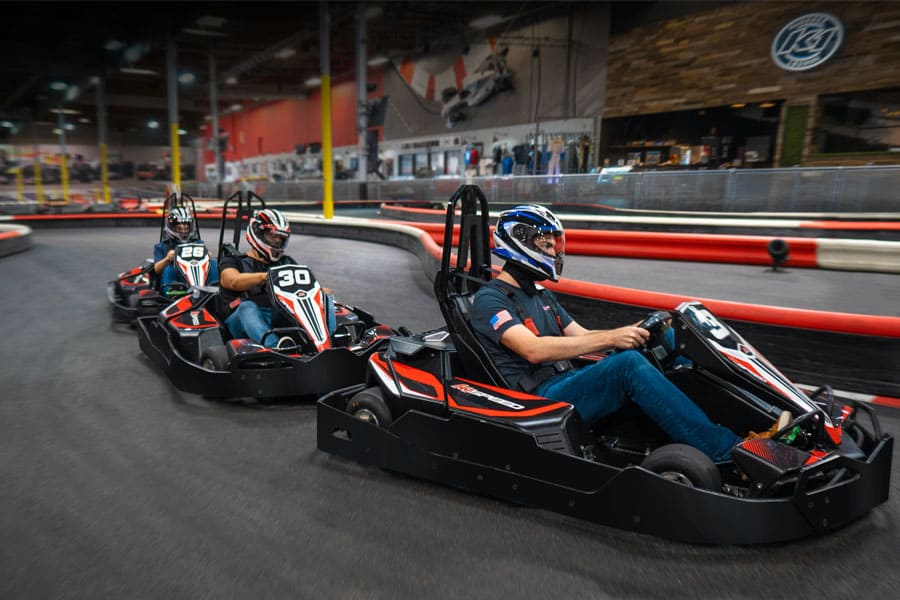 Corporate Events
Birthday Parties
Arrive & Drive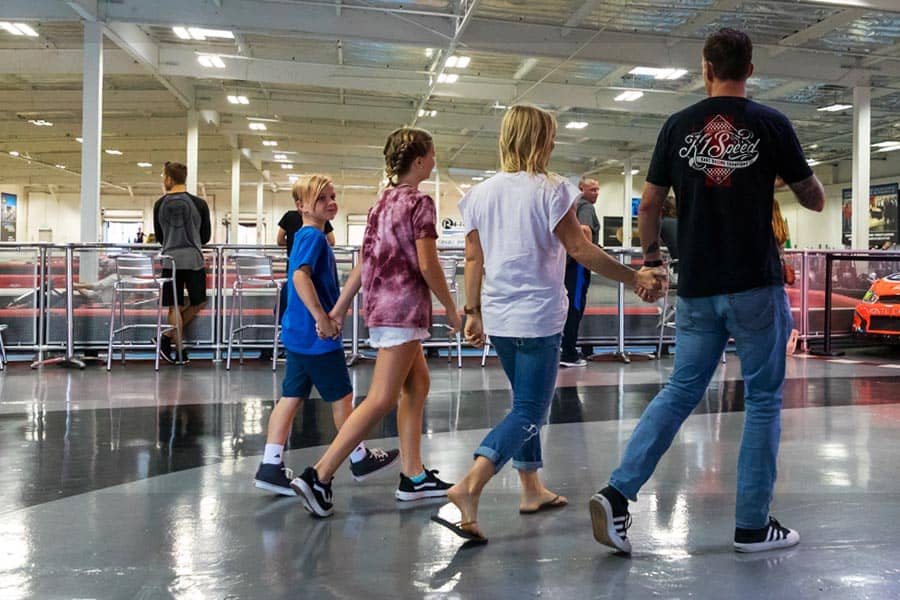 Fun for the
Whole Family!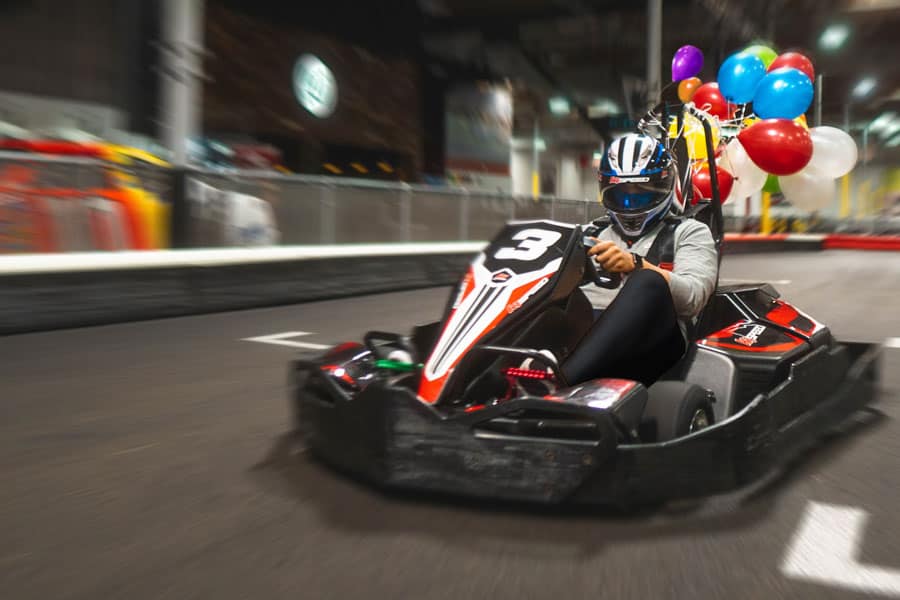 BOOK NOW
WE MAKE IT EASY
TO PLAN YOUR PARTY
AND CELEBRATE
WITH FRIENDS!
Birthday Fun

NOW ACCEPTING PRIVATE GROUP RESERVATIONS
Recognized as one of the most environmentally conscious cities in the world, it's only fitting that racers can enjoy all-electric go-karting at K1 Speed, Hillsboro! Located just 30 minutes from downtown Portland, this location is in the heart of "Silicon Forest" where many tech companies call home. If you're in town for a race at Portland International Racewayor just visiting the Oregon Zoo, this location is about 20 miles from the track, the Hillsboro Airport and less than 10 miles from Hondo Dog Park. For anybody looking for go-kart racing in Portland, Hillsboro, Beaverton, Forest Grove, Banks, Cornelius, and Vancouver, you've just found the greatest indoor karting experience you could ask for.
Our state-of-the-art location features museum-quality motorsport memorabilia, the latest all-electric Storm and Junior go-karts imported directly from Italy, an 11-turn road-course inspired track, arcade, and our Paddock Lounge that serves delicious food and refreshing beverages for all ages. The location's two meeting rooms are perfect for birthday parties, company events, corporate functions, and bachelor(ette) parties.
The Best Event Venue in Portland – Hillsboro
K1 Speed Portland is the best event venue in Portland – Hillsboro! No matter the reason, we can put on an event or party that your guests will never forget. These include, but are not limited to:
Staff is friendly and helpful. The racing results and place could be done a little different. And it could be tan like an actual race instead of best times

A great time had by all for my son's 30th Birthday! We will be back the staff and facility were top notch!

Sons first time in a kart an he is begging to go back

I am speed!! This is a great facility and a fun time! Ka-chow!!

had a blast! the staffs communication was outstanding. definitely will come back

Really fun team building for any age.

Had a great time last time I went and this is my doin cause I'm just a giant person but wish karts where a bit bigger for us tall folks but I don't think that's fair to critique anyways thank you for the experience

Spacious, clean and cars are maintained and fast! Fun for any age and kids over 48 inches. Staff was friendly and helpful. Will definitely be back!!!

The crew was professional. They dealt with instances on the track quickly, were courteous at the counter and made a busy, random day fun for myself and those with less experience. Thanks, I had a blast!

Amazing time and all of the staff was very friendly and professional. Pizza was excellent as well. Highly recommended

Had a great time with my son 8 year old who enjoyed racing around the track. Everyone was nice and helpful. Will be back!

Employees were great 1 of the walls broke and they had to use equipment to remove bolts from the floor and replace a whole wall did it very quickly much appreciated had an awesome time.

Portland Newsletter Sign Up
Be the first to know about special events and promotions.