Corporate Events
Birthday Parties
Arrive & Drive

Fun for the
Whole Family!

BOOK NOW
WE MAKE IT EASY TO PLAN
YOUR PARTY AND CELEBRATE
WITH FRIENDS!
Birthday Fun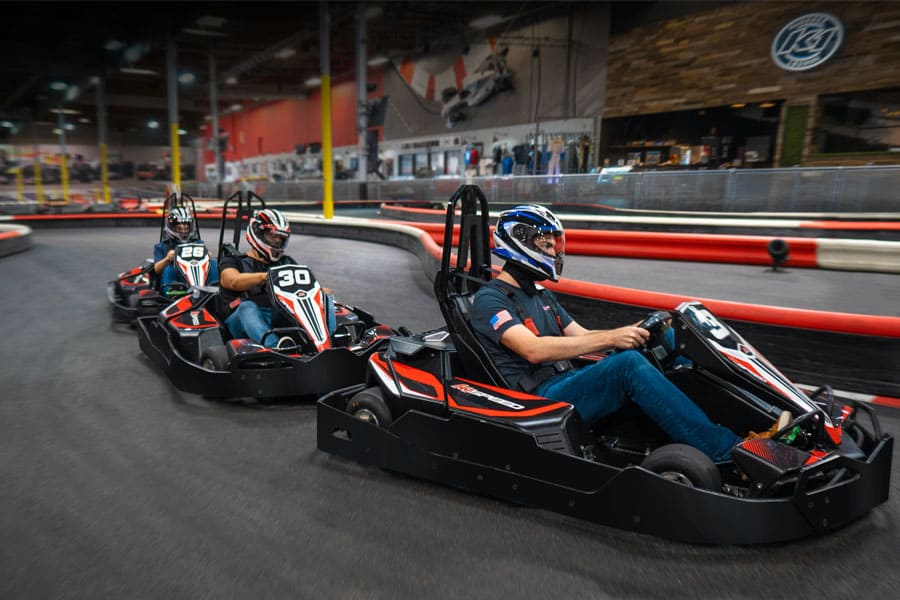 Corporate Events
Birthday Parties
Arrive & Drive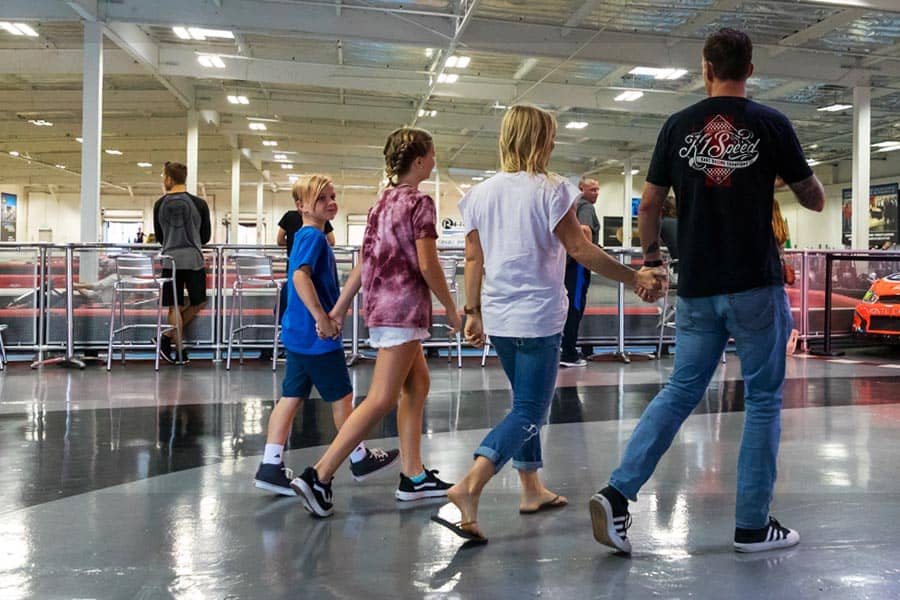 Fun for the
Whole Family!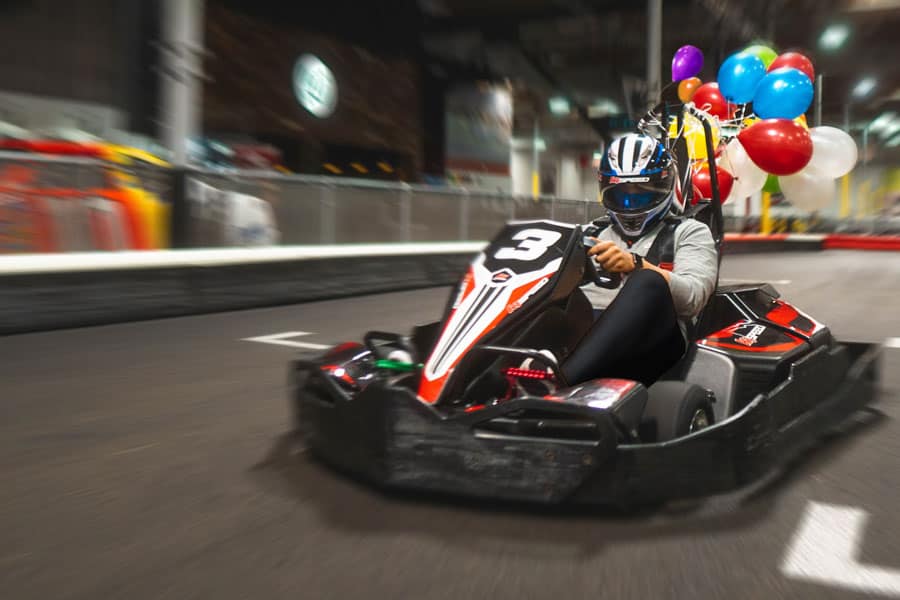 BOOK NOW
WE MAKE IT EASY
TO PLAN YOUR PARTY
AND CELEBRATE
WITH FRIENDS!
Birthday Fun

NOW ACCEPTING PRIVATE GROUP RESERVATIONS
  Open for Fun Since 2018
  Adult and Junior Electric Karts
  Nightclub-Style Lighting
Recognized as one of the most environmentally conscious cities in the world, it's only fitting that racers can enjoy all-electric go-karting at K1 Speed, Hillsboro! Located just 30 minutes from downtown Portland, this location is in the heart of "Silicon Forest" where many tech companies call home. If you're in town for a race at Portland International Racewayor just visiting the Oregon Zoo, this location is about 20 miles from the track, the Hillsboro Airport and less than 10 miles from Hondo Dog Park. For anybody looking for go-kart racing in Portland, Hillsboro, Beaverton, Forest Grove, Banks, Cornelius, and Vancouver, you've just found the greatest indoor karting experience you could ask for.
Our state-of-the-art location features museum-quality motorsport memorabilia, the latest all-electric Storm and Junior go-karts imported directly from Italy, an 11-turn road-course inspired track, arcade, and our Paddock Lounge that serves delicious food and refreshing beverages for all ages. The location's two meeting rooms are perfect for birthday parties, company events, corporate functions, and bachelor(ette) parties.
The initial experience was good, it seemed to be a bit understaffed. Waited at the counter for beverages for 10 minutes and no one acknowledged me. The racing staff and "pit boss" were great to my kids as this was their first time racing's

My grandson and I had a great time! Professional, friendly staff - and great fun!!!

Fun event with a group of 8 teens. Felt that K1 Speed did a great job with social distancing. We will be back.

very fun clean fast, thee only downfall and that's not there fault is how many people go on the track

It was a lot of fun! Disappointed in how they choose to signal "No bumping" as the recipient of getting t-boned and others slamming into me, I think that is a frustrating miss and more-importantly they aren't seeing the offenders, just the outcome. Also, a pre-warning on throttling would have been nice prior to our second race to hopefully reign in behavior.

My son had such a great time! Now he wants a go cart!

Jennifer C.
21:30 28 Apr 21
WAS FUN DEFINITELY WORTH THE MONEY AND COST WAS REASONABLE..THESE ARE THE REAL DEAL WAY FASTER THAN I EXPECTED

I love the place, as a larger 250lb gentleman it would be nice if you had weight input to your power output in the electric karts to create a fair race. Noticed the faster racers are the smaller people, might just be a coincidence... Might even the field though. Again love the place go race here 🏁

Usually they're very accurate with their estimated times however this last time we arrived at 8 told a 2 hour wait and we did not get to race till 11:30. We had people that arrived after us going before we had. If I knew that we were going to be waiting for 3+ hours I would have gone to top golf. Racing is always great and our group only had one shaking kart.

Wonderful place! They keep their go karts clean after every user, and a lot of their staff are very nice!! I am very impressed

Went for my kid's birthday. Both kids had a blast and now they think they are professional race car drivers. Lol! Little pricy in my opinion, but that's okay as they don't do it often. Easy parking and very friendly staffs. Little hard to hear over the loud speakers so need to pay close attention come to your time. They have arcade as well so keep them occupied even when they say it's an hour wait. Schedule again if you want a set time, no problem. Most definitely will come back in the near future.

Great people, great time, had a blast!

Portland Newsletter Sign Up
Be the first to know about special events and promotions.