Corporate Events
Birthday Parties
Arrive & Drive

Fun for the
Whole Family!

BOOK NOW
WE MAKE IT EASY TO PLAN
YOUR PARTY AND CELEBRATE
WITH FRIENDS!
Birthday Fun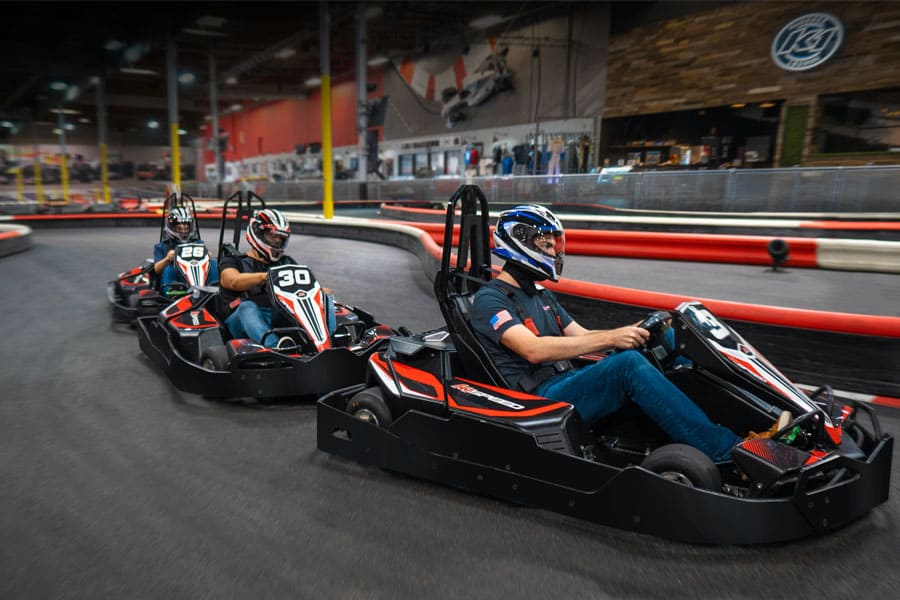 Corporate Events
Birthday Parties
Arrive & Drive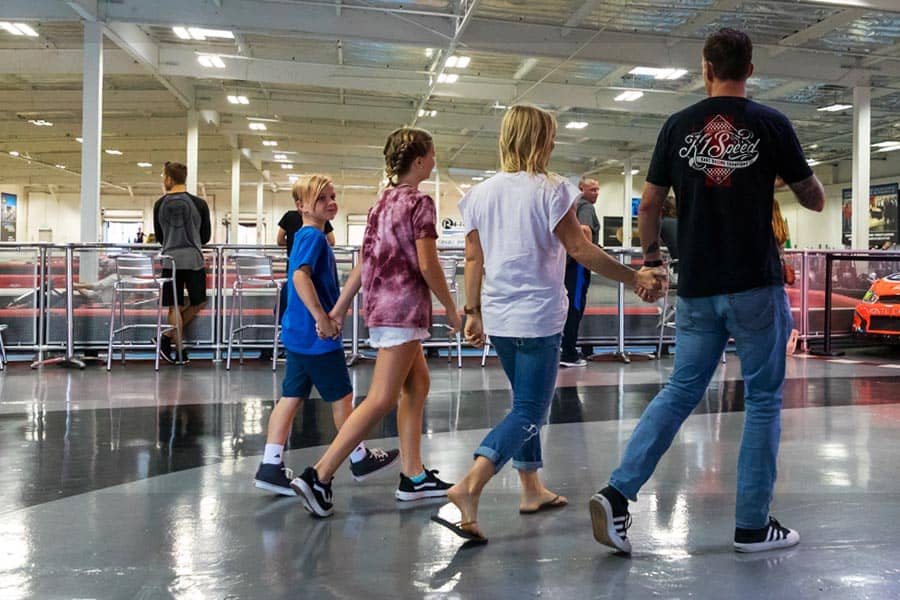 Fun for the
Whole Family!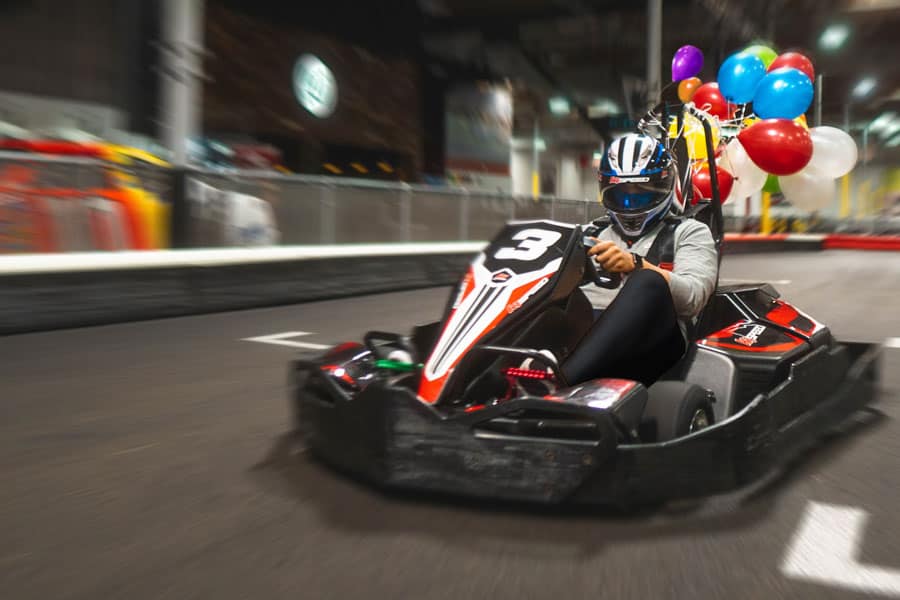 BOOK NOW
WE MAKE IT EASY
TO PLAN YOUR PARTY
AND CELEBRATE
WITH FRIENDS!
Birthday Fun

NOW ACCEPTING GROUP RESERVATIONS
Indoor Karting Santa Clara
Indoor Go Kart Racing Santa Clara, San Jose, Sunnyvale, Silicon Valley
Experience electric indoor go kart racing in the San Jose, Sunnyvale, Silicon Valley and Palo Alto area at K1 Speed Santa Clara! If you are a motor sport enthusiast or you would like to try European-style kart racing with friends and family, a visit to K1 Speed is a must! Our high tech indoor kart track provides an authentic racing experience that is great for both novice and experienced drivers. With 20hp electric karts that can approach speeds of 45mph and a high-grip racing surface, drivers can push the limit through high-speed corners and feel a rush of adrenaline! We must warn you though: speed can become addictive!
K1 Speed Santa Clara is the clear choice for indoor go kart racing in the San Jose, Sunnyvale, Silicon Valley, Palo Alto, and greater Central Coast area. We invite you to come in and turn a lap yourself; we're confident you will not be disappointed in your experience!
Experience Electric Indoor Kart Racing in Santa Clara
There are a variety of options from which to choose for individuals interested in testing our our high performance electric go karts! K1 Speed Santa Clara is ideal for a number of occasions, including:
If you are planning an event with a large number of guests, we would be happy to help schedule an event for you. Our locations have meeting rooms with Wi-Fi connectivity, projection screens, televisions, and racing memorabilia, and our lobbies are spacious and inviting. If you would like to have food at your event, we can also help arrange catering.
Karts are fast and staff easy to work with.

The results were very confusing. But there was no question that it was the most fun I've had in a long time.

It is great place to joy for company outing!.

Celebrated my husband's 65th birthday and the four of us had a great time!

well organized. Very helpful staff. My son and his two guests had safe fun on his Bday. Thank you K1 Speed staff

all variables (except for the cost) were great!! The cost, however... definitely too high!!!! significantly more costly when compared to go-karting ANYWHERE else.

Christopher J.
17:27 12 Sep 22
Awesome staff! Kids enjoyed every moment!!!!

Overall - A lot of fun. I'd never done it before, and it was an absolute delight. The only downside was that something went weird with the lap tracking for everyone in my race - we have no idea who placed where because not all our laps tracked. Something is clearly off if the person with the most laps did 9 in a 12 lap race.

We had fun but I emailed the company expecting to hear back but I never did. We went on Tuesday 8/16/22. There were 4 of us. You send out an email with our race times but the first email did not have anything on it. It was blank. I asked you to send it back to me but I have not even received an acknowledgment of my email.Other than this we did have a good time. Thank you

Loved the gokarting here!

I had FUN! I didn't think it was going to be that fun but I really had a good time. Staff was really professional, even when somebody t-boned me.😓

Loved it and staff was great. So much fun!!!

Santa Clara Newsletter Sign Up
Be the first to know about special events and promotions.