Corporate Events
Birthday Parties
Arrive & Drive

Fun for the
Whole Family!

BOOK NOW
WE MAKE IT EASY TO PLAN
YOUR PARTY AND CELEBRATE
WITH FRIENDS!
Birthday Fun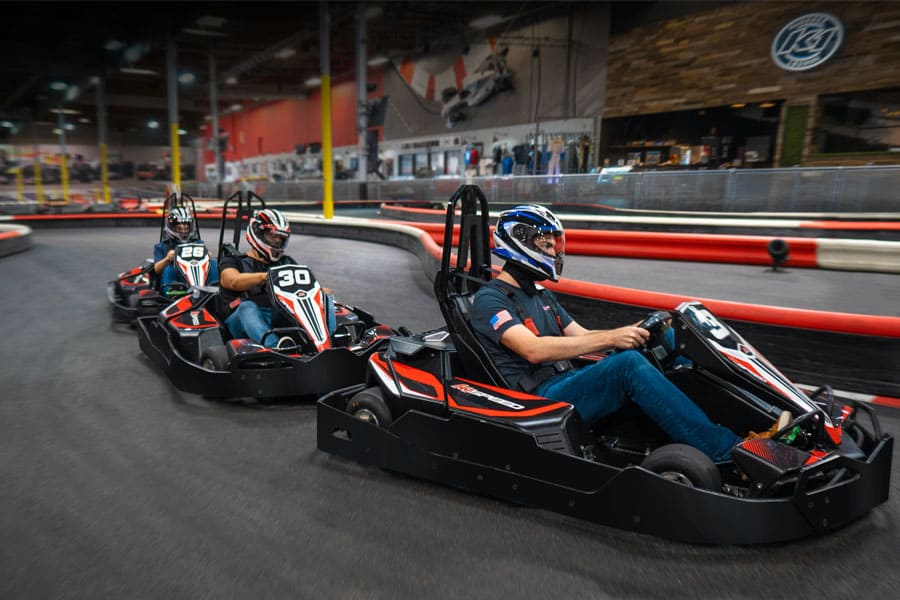 Corporate Events
Birthday Parties
Arrive & Drive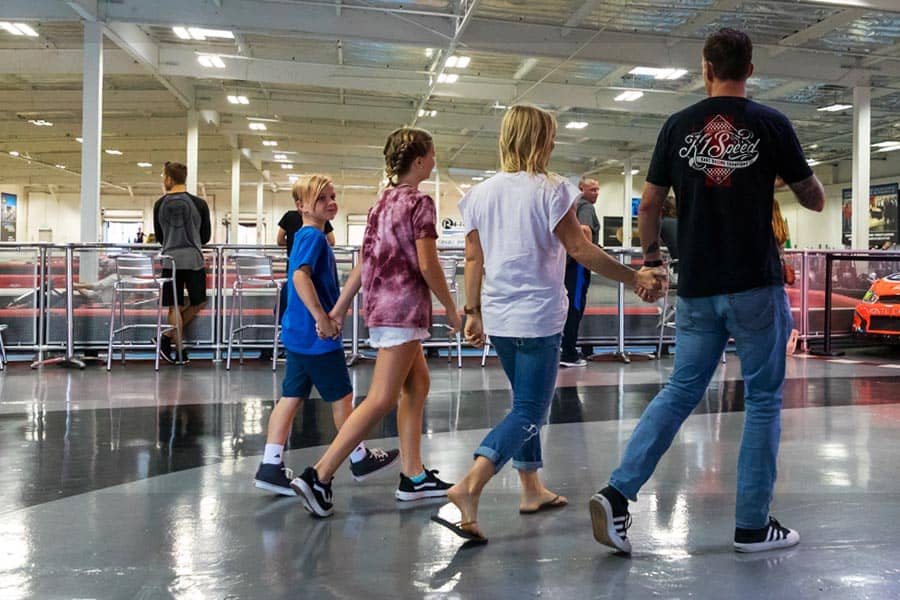 Fun for the
Whole Family!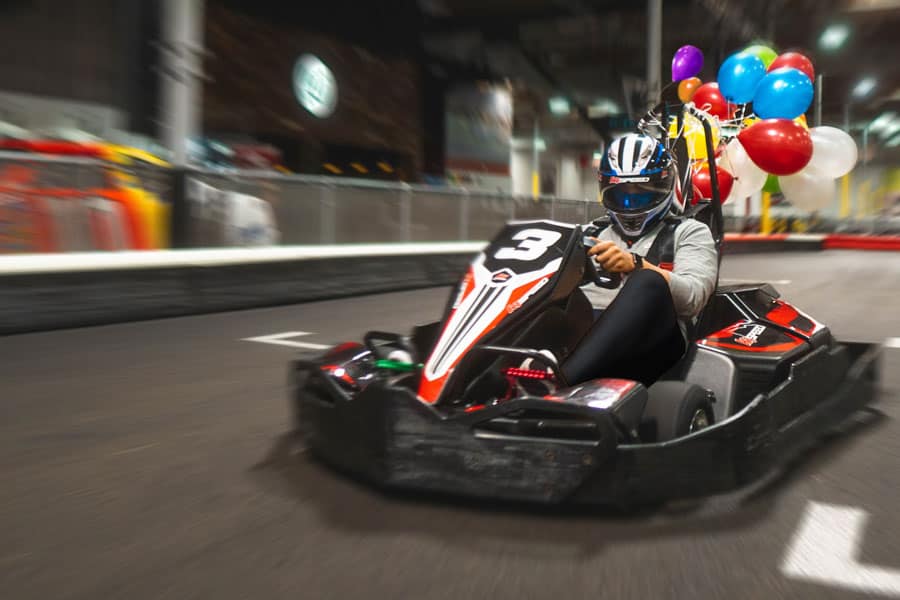 BOOK NOW
WE MAKE IT EASY
TO PLAN YOUR PARTY
AND CELEBRATE
WITH FRIENDS!
Birthday Fun

NOW ACCEPTING GROUP RESERVATIONS
Indoor Karting Santa Clara
  Open for Fun Since 2011
  Adult and Junior Electric Karts
  Nightclub-Style Lighting
Indoor Go Kart Racing Santa Clara, San Jose, Sunnyvale, Silicon Valley
Experience electric indoor go kart racing in the San Jose, Sunnyvale, Silicon Valley and Palo Alto area at K1 Speed Santa Clara! If you are a motor sport enthusiast or you would like to try European-style kart racing with friends and family, a visit to K1 Speed is a must! Our high tech indoor kart track provides an authentic racing experience that is great for both novice and experienced drivers. With 20hp electric karts that can approach speeds of 45mph and a high-grip racing surface, drivers can push the limit through high-speed corners and feel a rush of adrenaline! We must warn you though: speed can become addictive!
K1 Speed Santa Clara is the clear choice for indoor go kart racing in the San Jose, Sunnyvale, Silicon Valley, Palo Alto, and greater Central Coast area. We invite you to come in and turn a lap yourself; we're confident you will not be disappointed in your experience!
Experience Electric Indoor Kart Racing in Santa Clara
There are a variety of options from which to choose for individuals interested in testing our our high performance electric go karts! K1 Speed Santa Clara is ideal for a number of occasions, including:
If you are planning an event with a large number of guests, we would be happy to help schedule an event for you. Our locations have meeting rooms with Wi-Fi connectivity, projection screens, televisions, and racing memorabilia, and our lobbies are spacious and inviting. If you would like to have food at your event, we can also help arrange catering.
Helpful staff, clean establishment

Been A Great crew at the San Francisco location lately, good communication and safety practices.Like that they cleaned the projector so you can see lap times as your sitting waiting to race or on the track for a quick glimpse.Brought the family last weekend and all had a great time.

Really nice people. Always have a good time there. Of the local tracks in the Bay Area, this S.San Francisco track is by far, the most fun.

Really fun to go with your friends, or just to race, its just that the karts are not very relieble and they dont usually swith out your kart even when this is the case.

Great place to have a race with friends and family!

The track is a little too open and isn't very challenging even in the highest kart speed level. Other K1 Speed location have a better track setup with more challenging elements.

Zachary C.
05:57 04 Sep 21
Had a great time hosting a group event here for 8-12 attendees and we did the mini grand prix which was 2 races for $70 per person. If we had more time, we would have chosen the 3 race group event which would be $85 per person. The carts are fun and staff was friendly.

Would be better if they didn't keep cutting the power to the karts. Maybe try to sort by age on the races a little more so adults can have full speed.

Out of the two tracks that are closest to me (which are the San Francisco and Santa Clara tracks), Santa Clara ensures a better experience for a number of reasons. Overall the karts are generally better well kept at the k1 speed in Santa Clara, wheels slip a lot less frequently than those from the k1 speed in San Francisco, and all karts have adjustable pedals where as the some karts in the sf location don't. I have always had to wait less when going to the Santa Clara location and the staff is very friendly and handle rude drivers very professionally. The track is even better with a more stretched out layout which allows you to reach higher speeds than you'd be able to at the sf location which has more turns than straights.

Went for a company event and had a blast! The staff was friendly and the course was exciting and challenging. (Almost broke into the 24 second lap times.. :).)

Just excellent I do autocross and off-roading all the time and when I do some side jobs I am in the area I always take advantage of coming down to the track the staff is awesome the only unfortunate thing is it's very busy down here in San Jose so I'm seeing that it's first come first serve basis but for the members I would only hope we would be able to jump in front and get races going sooner because it's inconvenient to go there sign in leave and come back in 2 hours and then be able to race and sometimes you lose the interest and or time but five stars all the way

This was a very fun experience for my 13 year old boy, but I'm sure that all ages will enjoy it as much as he did. He went for a birthday party and it was a blast! I highly recommend K1 Speed!

Santa Clara Newsletter Sign Up
Be the first to know about special events and promotions.