Corporate Events
Birthday Parties
Arrive & Drive

Fun for the
Whole Family!

BOOK NOW
WE MAKE IT EASY TO PLAN
YOUR PARTY AND CELEBRATE
WITH FRIENDS!
Birthday Fun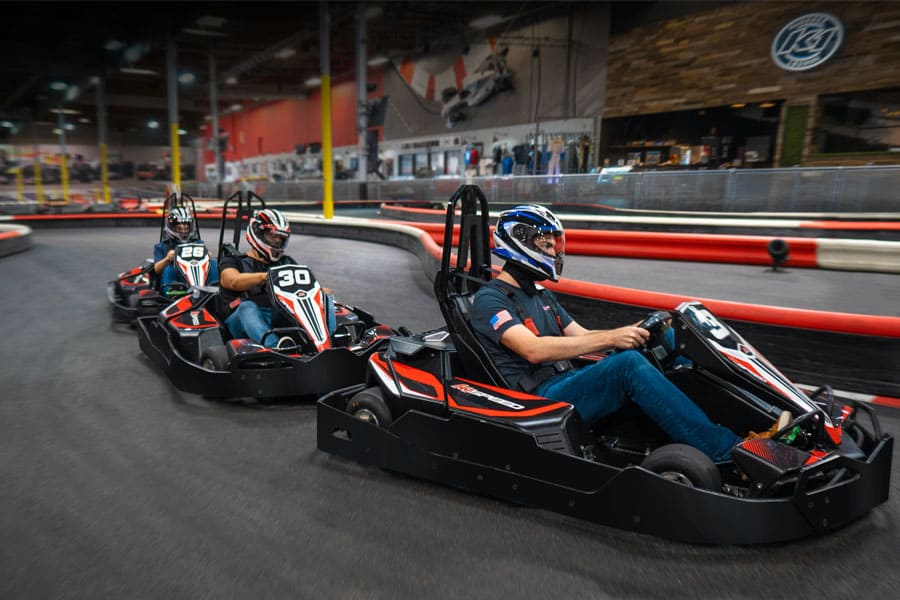 Corporate Events
Birthday Parties
Arrive & Drive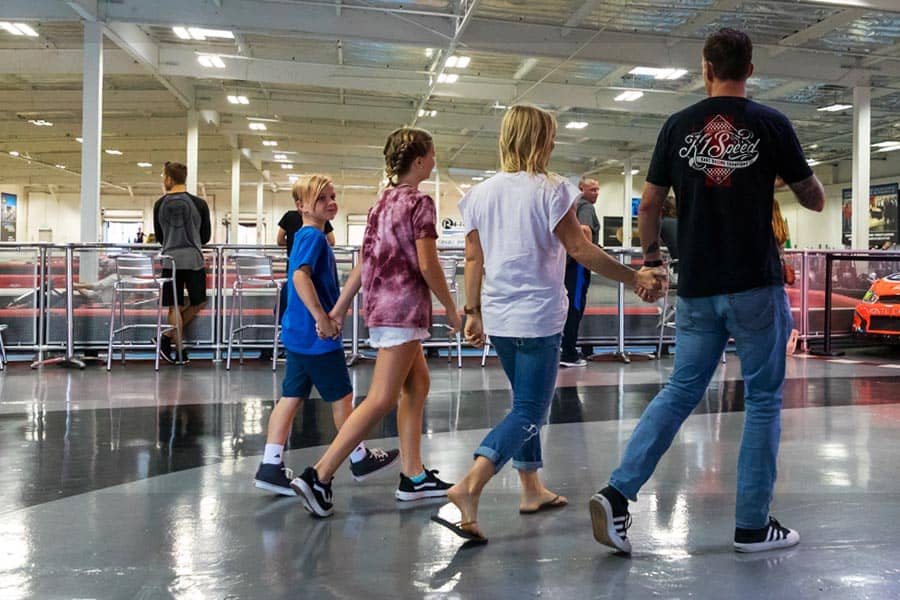 Fun for the
Whole Family!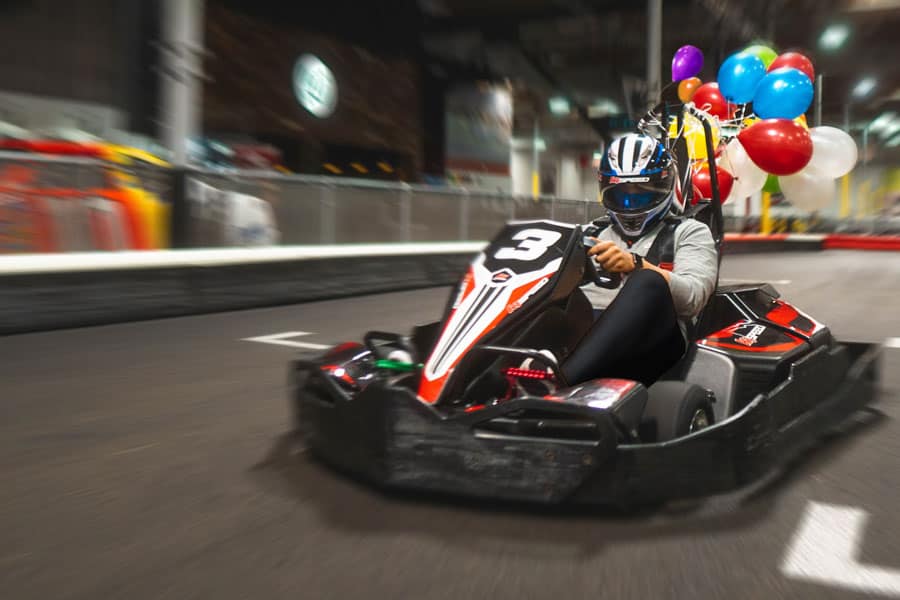 BOOK NOW
WE MAKE IT EASY
TO PLAN YOUR PARTY
AND CELEBRATE
WITH FRIENDS!
Birthday Fun

NOW ACCEPTING PRIVATE GROUP RESERVATIONS
Indoor Karting San Francisco
Indoor Go Kart Racing San Francisco
Our K1 Speed San Francisco location brings indoor go kart racing to the Bay Area. If you live in Oakland, Berkeley, San Jose, San Mateo, Millbrae, Burlingame or a nearby community, it is a short driving distance from San Francisco International Airport, Golden Gate Bridge, Oyster Point or Marina, making it one of the best indoor event venues.
Our indoor karting location is a state-of-the-art entertainment venue featuring a professionally designed racetrack, spacious lobby with snack bar, extensive collection of authentic racing memorabilia, and meeting rooms perfect for special events or business functions. However, what truly separates K1 Speed apart is our collection of high-performance, zero-emission, environmentally friendly all-electric go-karts. We live in a changing world and we recognize that we must all do our part – our aim is to deliver an authentic, genuine racing atmosphere while maintaining as small a carbon footprint as possible. With our European electric karts, we can do just this. Not only are they more eco-conscious, they offer superior performance to their gas-powered cousins. If you want to experience the thrill of wheel-to-wheel racing action, and become the best go kart racer you can be then try indoor go-kart racing at K1 Speed San Francisco today! Residents from Oakland and the Greater Bay Area are welcome.
Our Arrive & Drive racing program is perfect for both novice and veteran enthusiasts. Competitors hit the track with up to 11 other racers to race for the fastest lap time. The clock never lies and winning the heat requires skill, natural talent, consistency, and sound strategy. Should you try to follow the line of the racer in front of you or should you create a gap in traffic so that you have the track all to yourself? These decisions will impact your on-track performance and your chances at setting a fast lap time. By racing against the clock rather than for position, competitors don't have to worry about being blocked or having the unlucky fate of being stuck behind a slower driver who just won't get out of their way!
During each race, competitors can monitor their performance in real time, thanks to our live telemetry system. Every time a competitor crosses the start/finish line, his or her lap time and overall position will be displayed on a projection screen. This allows racers to keep track of their lap times, make adjustments on the fly, and gauge their performance in comparison to friends, family members, or strangers. This live data stream makes the race an immersive experience and gives the racer a sense of the stakes at hand. Don't be surprised if the nerves are tingling at the end of your heat – the feeling of speed and competition can become addictive! If you want to experience this feeling yourself, the Arrive & Drive go-kart racing option at K1 Speed San Francisco is for you. Barring private closures and our monthly Challenge GP events, our Arrive & Drive package is available every day of the year.
Special Events, Corporate Events, and More
For parties of 9 or more, we recommend reserving one of our many racing packages. This guarantees the party exclusive use of the track during its races and allows friends, family members, or co-workers to race head-to-head against each other for position. Our racing packages are tremendous fun and provide a genuine racing experience. Whether you opt for our Mini Grand Prix – a sprint race that affords no mistakes and requires fast learning – or our Le Mans Endurance event, you'll walk away with a smile on your face. Our race packages feature qualifying heats, standing-start races for position, and podium ceremonies for the winners, complete with trophies and a photo session. These racing packages are perfect for:
If you are interested in our race packages, we can also provide you with a range of local catering options as well as meeting room rentals. We want your experience to be pleasant and memorable, and would be happy to tailor your reservation around your specific needs. To arrange a reservation, or learn more about the go-kart racing packages available at K1 Speed San Francisco, start planning today.
Brought 7 kids here, it was great. I highly recommend you fill out the forms prior to your arrival. It just makes things go by faster. And go early to get a spot if you have a big group and you want to race together.

Staff were nice, wish the track would have some elevation lol, that would make it a lot more fun.

Zhengyuan Z.
00:02 19 Jun 22
A good time! Relatively organized. The team tried to keep people safe even while hearding a bunch of cats aka customers.

Justinn E.
20:06 14 Jun 22
Make sure you call ahead to confirm if there are any open slots, especially on weekends. My kid just wanted to race and it seems like time kept getting pushed further and further lately on different visits.

I owe so much to this place. I've been putting at least 6 hours a day into this track for the past 3 years. I just finally got my K1RS above 1700. I've achieved international fame and fortune. Millions in endorsements. And it's all thanks to my local track. Special shout-out to the pit team, and Marco, who's been tuning my engine for the past year. Your dedication has made all the difference.

More fun than I've had in years. Be prepared to get a bit jostled and banged around if you're with a competitive run. Well worth a bruise or two in the morning.

I really enjoyed it! However I think you should implement the reservation system because is just a waste of time. The first time that I tried the wait time was 4 hours and I left, this time it was just hour and half.

The staff should have better training. They are polite, but do not offer any orientation. Being a first time client I expected more.

Michael T.
01:16 28 May 22
• Experience: Super fun with a group of 4 or more. We went with our colleagues (7 total). Safe track, just one sharp U-turn and the rest are medium to easy turns. Top 3 folks do get real medals (not pdf) at the end!• Karts: They have plenty of karts. Not all karts are the same though I got one that had great handling and speed, but another one had a bit worse handling. They do regularly maintain the karts though, I've witnessed it.• Food: Don't even try the food here - pizzas are doughy, cheesy, fatty• Parking: Plenty of dedicated parking spaces.

It was a really nice track and it was lots of fun with the whole team

Dharmesh M.
02:12 24 May 22
I am speed. Speed was fun.

I love this place (when it's not too busy, Saturdays can be a nightmare). EJ was pushing me to break the 28seconds barrier, and I got it on the last race of my day with a 27.8s! The staff are awesome, the track is great, and the karts are mostly awesome (kart 4 needs some love on the break pedal).

Jonathon C.
18:03 10 May 22
San Francisco Newsletter Sign Up
Be the first to know about special events and promotions.