Corporate Events
Birthday Parties
Arrive & Drive

Fun for the
Whole Family!

BOOK NOW
WE MAKE IT EASY TO PLAN
YOUR PARTY AND CELEBRATE
WITH FRIENDS!
Birthday Fun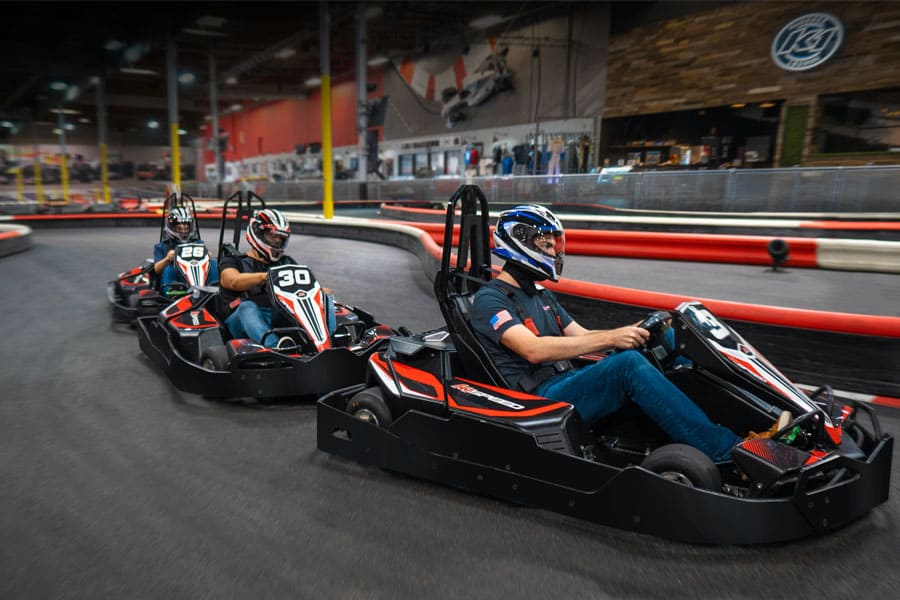 Corporate Events
Birthday Parties
Arrive & Drive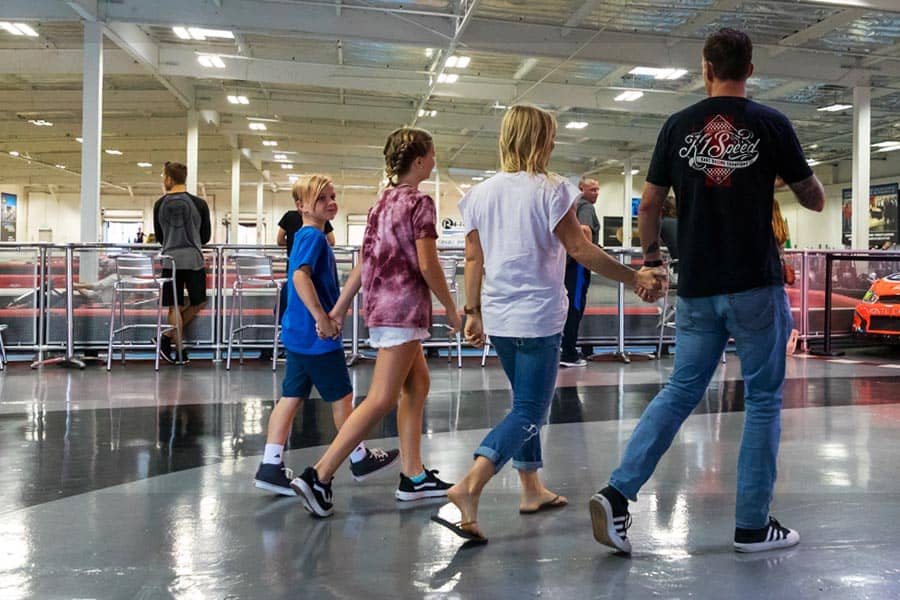 Fun for the
Whole Family!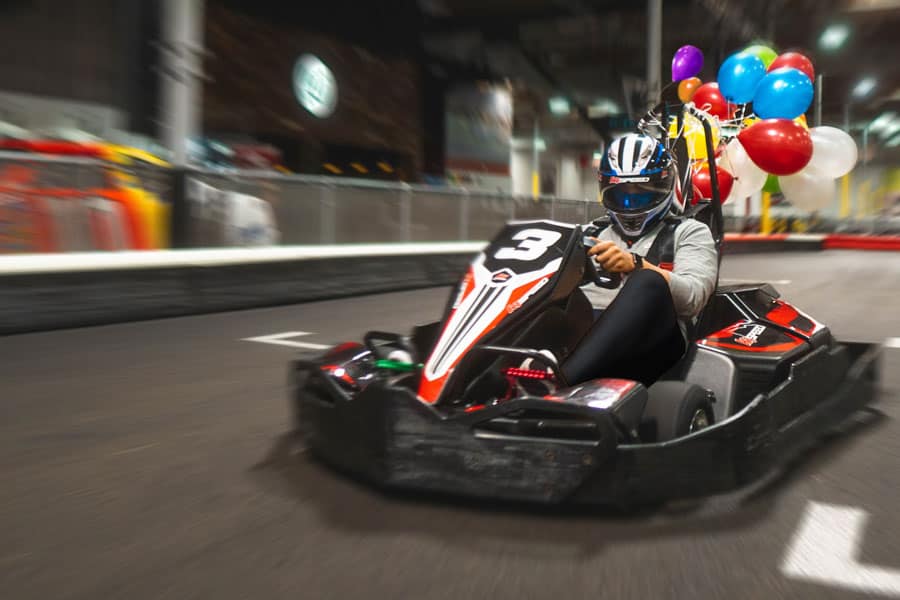 BOOK NOW
WE MAKE IT EASY
TO PLAN YOUR PARTY
AND CELEBRATE
WITH FRIENDS!
Birthday Fun

NOW ACCEPTING GROUP RESERVATIONS
Indoor Karting Santa Clara
Indoor Go Kart Racing Santa Clara, San Jose, Sunnyvale, Silicon Valley
Experience electric indoor go kart racing in the San Jose, Sunnyvale, Silicon Valley and Palo Alto area at K1 Speed Santa Clara! If you are a motor sport enthusiast or you would like to try European-style kart racing with friends and family, a visit to K1 Speed is a must! Our high tech indoor kart track provides an authentic racing experience that is great for both novice and experienced drivers. With 20hp electric karts that can approach speeds of 45mph and a high-grip racing surface, drivers can push the limit through high-speed corners and feel a rush of adrenaline! We must warn you though: speed can become addictive!
K1 Speed Santa Clara is the clear choice for indoor go kart racing in the San Jose, Sunnyvale, Silicon Valley, Palo Alto, and greater Central Coast area. We invite you to come in and turn a lap yourself; we're confident you will not be disappointed in your experience!
Experience Electric Indoor Kart Racing in Santa Clara
There are a variety of options from which to choose for individuals interested in testing our our high performance electric go karts! K1 Speed Santa Clara is ideal for a number of occasions, including:
If you are planning an event with a large number of guests, we would be happy to help schedule an event for you. Our locations have meeting rooms with Wi-Fi connectivity, projection screens, televisions, and racing memorabilia, and our lobbies are spacious and inviting. If you would like to have food at your event, we can also help arrange catering.
It's was really good, very fun ,the area very clean and safety .

Will bring my hubby next time. Was too much fun to really explain.

Lisa Thurston (.
12:08 29 May 23
Indy 500 and Karting great Sunday!!

Lots of fun. No waiting on a Tuesday morning. Helpful friendly staff. A++

My grandson, 12, had a great time. Now he's eying my Tesla.

awesome experience and decrease timing laps

Great fun, place kept up well and the cars were in good condition also. This site tends to get busy especially with corporate events which kills the waiting time. Staff was ok, seen better at Dublin location. Juniors drive separate to adults and have different cars. They serve food also onsite (did not try). Helmets and head mask provided and before you ride they ask you to empty your pockets out so nothing falls on the track during the race. They have lockers also if you want to rent.

My Brothers and I actually were at the Dublin K1,, we've been there before and noticed that the whole crew was new employees since we last went.. The entire crew were very courteous and attentative, very Professional. We like that.

This was a lot of fun. The karts work well, and the track is in good shape and challenging in the right measure. The space is large and has plenty of arcades and a bar to keep people entertained while waiting. The race results are promptly hard-printed and made available. The staff is kind, helpful and dedicated, but there were a couple of instances in which one of them treated us a bit like schoolkids, stopping the race to give us a dressing about how to follow the blue flag (which I don't think had been as clearly explained as necessary). This could be better handled.

Rodrigo de Salvo B.
17:00 14 May 23
Fun experience. Make sure to book the races you want before you go! The seats on the karts are hard plastic. So if you're going to go full speed, expect you back to be bruised

Juan was a great support who calmly answered all of my anxiety Mom questions! Lace was super helpful with getting the details of our party room set up, & checking in on us as the party occurred! The party went off without a hitch!

Melissa J.
19:24 09 May 23
Local staff are fantastic. Great place for your little racers. Wish there was a way to book in advance or that someone would actually answer the phone to let you know how the schedule was projecting. Juan is amazing with the junior racers and league evens.

Santa Clara Newsletter Sign Up
Be the first to know about special events and promotions.