Corporate Events
Birthday Parties
Arrive & Drive

Fun for the
Whole Family!

BOOK NOW
WE MAKE IT EASY TO PLAN
YOUR PARTY AND CELEBRATE
WITH FRIENDS!
Birthday Fun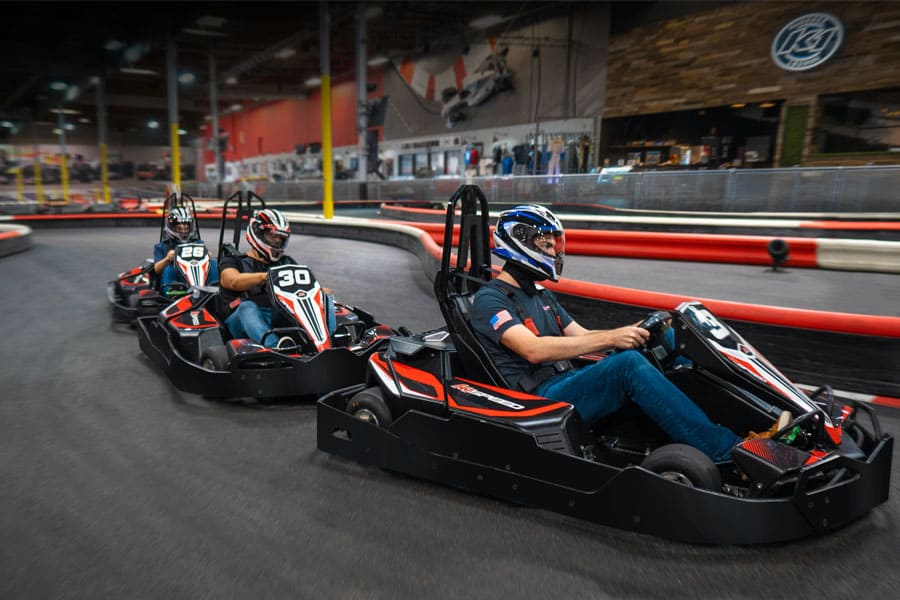 Corporate Events
Birthday Parties
Arrive & Drive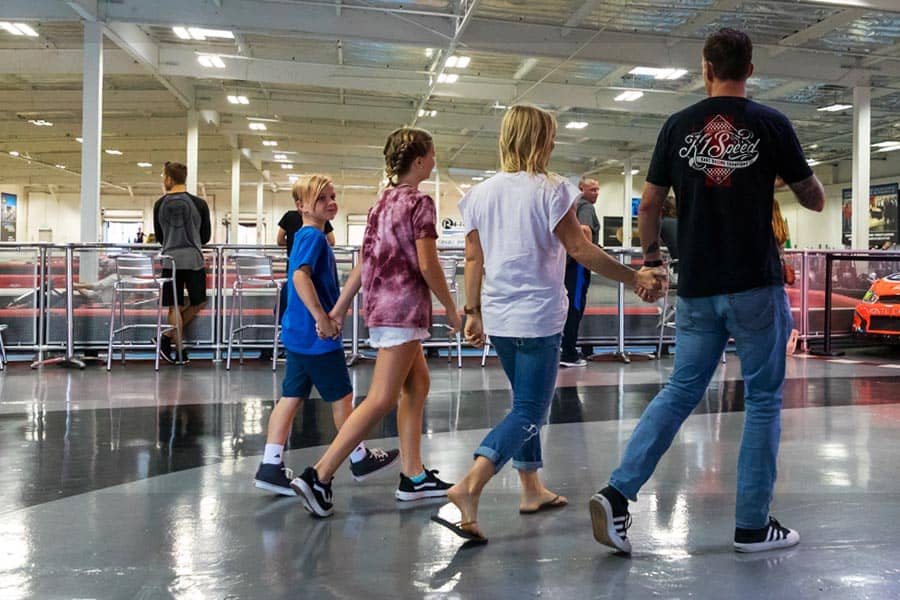 Fun for the
Whole Family!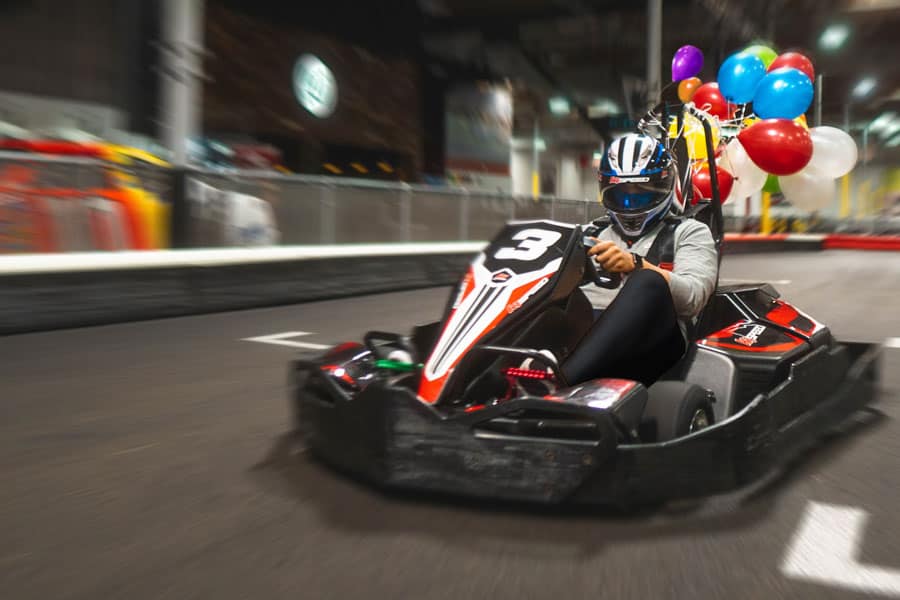 BOOK NOW
WE MAKE IT EASY
TO PLAN YOUR PARTY
AND CELEBRATE
WITH FRIENDS!
Birthday Fun

NOW ACCEPTING GROUP RESERVATIONS
Indoor Karting Santa Clara
Indoor Go Kart Racing Santa Clara, San Jose, Sunnyvale, Silicon Valley
Experience electric indoor go kart racing in the San Jose, Sunnyvale, Silicon Valley and Palo Alto area at K1 Speed Santa Clara! If you are a motor sport enthusiast or you would like to try European-style kart racing with friends and family, a visit to K1 Speed is a must! Our high tech indoor kart track provides an authentic racing experience that is great for both novice and experienced drivers. With 20hp electric karts that can approach speeds of 45mph and a high-grip racing surface, drivers can push the limit through high-speed corners and feel a rush of adrenaline! We must warn you though: speed can become addictive!
K1 Speed Santa Clara is the clear choice for indoor go kart racing in the San Jose, Sunnyvale, Silicon Valley, Palo Alto, and greater Central Coast area. We invite you to come in and turn a lap yourself; we're confident you will not be disappointed in your experience!
Experience Electric Indoor Kart Racing in Santa Clara
There are a variety of options from which to choose for individuals interested in testing our our high performance electric go karts! K1 Speed Santa Clara is ideal for a number of occasions, including:
• Birthday Parties
• Adult Birthday Parties
• Bachelor Parties
• Bar or Bat Mitzvahs
• Corporate Events and Planning
• Team Building Exercises
If you are planning an event with a large number of guests, we would be happy to help schedule an event for you. Our locations have meeting rooms with Wi-Fi connectivity, projection screens, televisions, and racing memorabilia, and our lobbies are spacious and inviting. If you would like to have food at your event, we can also help arrange catering.
This place is amazing!! I had a blast with my friends

This is the best go karting thing first time went wit my cuz had a great time

Paramveer S.
04:13 07 Apr 21
My kids had fun and we will go back again for sure. Just a possible improvement could be, to streamline the checkin process. I had to change three lines to finally get in. But the staff were helpful.

nagaraju M.
23:30 10 Mar 21
Decent karting place in south bay. Plan to be up early on weekends or you will be waiting a long time.

Leela Kamalesh Y.
05:23 09 Mar 21
Had some real good times there, people are great, fun place for sure!!!!

Phillip L.
22:08 27 Feb 21
It Is So Much Fun To Ride In A Go Kart At K1 Speed You Can Drive In A Electric Go Kart Think Of It As Mario Kart 8 Deluxe The Video Game! !!!!!!!!!!!And Think Of It As A Speed Racer Movie !!!!!!!!!!!!!!!!!!

Great place fun environment for the kids and family. Had a blast.

During covid it is not to crowded; so that was excellent. Because the children were able to run around freely and everyone had an "AWESOME" time; Adults included. Drinks can be bought at the concession stand. No food is permitted but can be eaten in the parking lot prior to entry. The on site games weren't connected so we bought or own. Which made it even more enjoyable cause we had something to do during the downtime(s).When the race was over the winners received medals and everyone was provided with a tshirt!!! 😁😁😁

Nondi's N.
15:37 28 Dec 20
A really good experience for those who like Motorsport, the place is great located and the track is pretty good, perfect for those who are practicing how to brake late or less braking on the corners, as always first impression is the most important one. The staff is not friendly, some people is rude, some are friendly, that's why I put 4 and not 5 stars, if it's your first time, better if you read how to register and pay, how to drive one of these, staff makes it super fast and a little bit rude. Otherwise if you go for racing do it, good place to compete! "It's lights out and away we go!!!"

Loving racing went on my birthday a few times love getting people mad at me for winning over all very nice place

Santa Clara Newsletter Sign Up
Be the first to know about special events and promotions.