Corporate Events
Birthday Parties
Arrive & Drive

Fun for the
Whole Family!

BOOK NOW
WE MAKE IT EASY TO PLAN
YOUR PARTY AND CELEBRATE
WITH FRIENDS!
Birthday Fun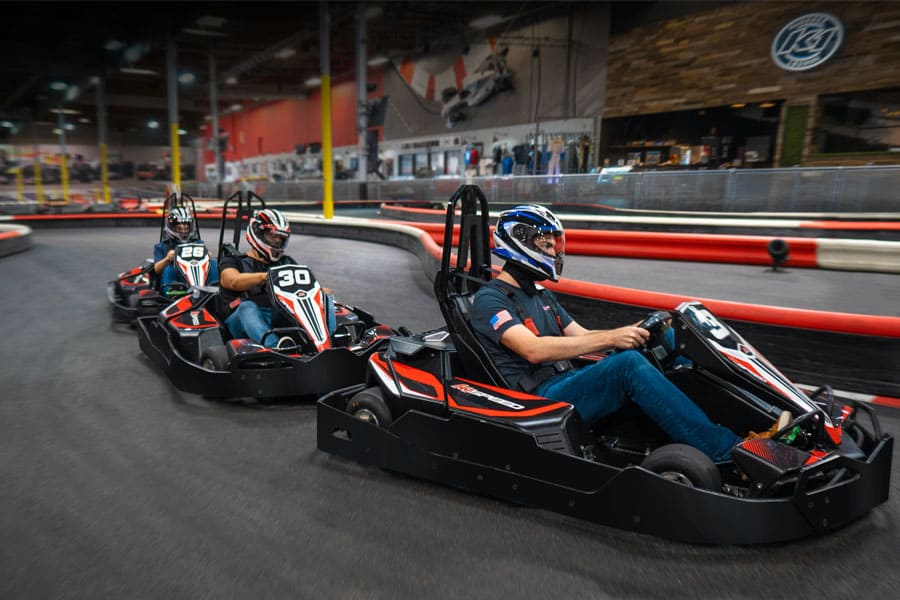 Corporate Events
Birthday Parties
Arrive & Drive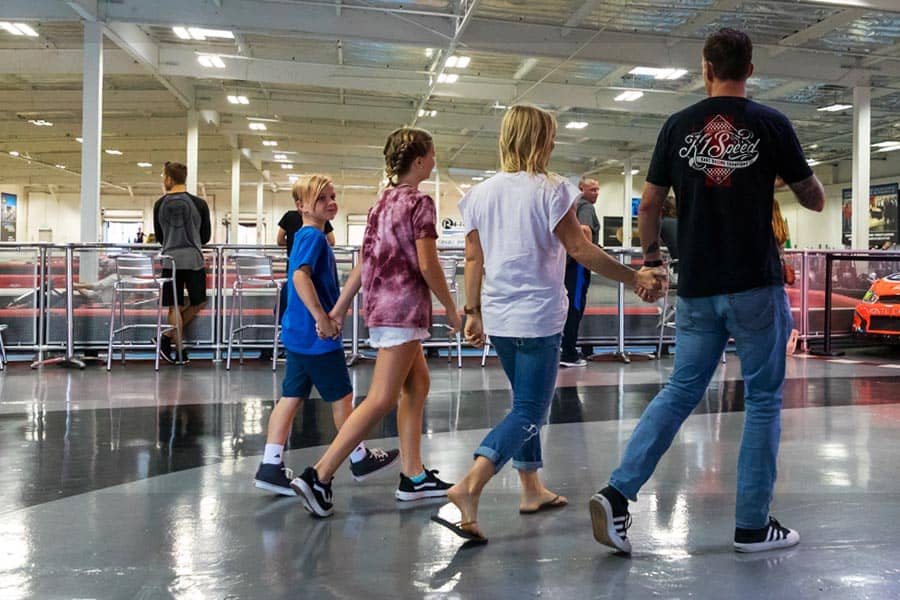 Fun for the
Whole Family!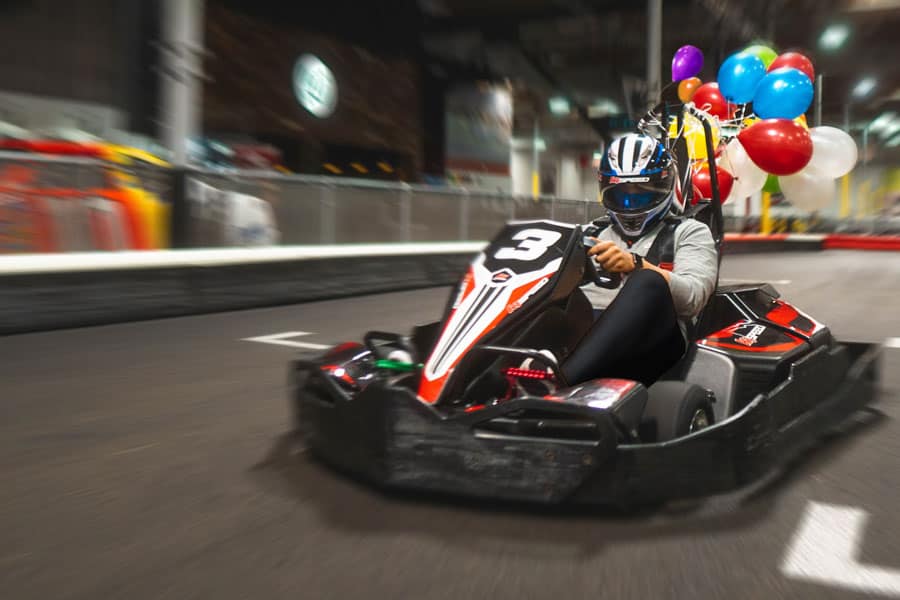 BOOK NOW
WE MAKE IT EASY
TO PLAN YOUR PARTY
AND CELEBRATE
WITH FRIENDS!
Birthday Fun

NOW ACCEPTING GROUP RESERVATIONS
Indoor Karting Santa Clara
Indoor Go Kart Racing Santa Clara, San Jose, Sunnyvale, Silicon Valley
Experience electric indoor go kart racing in the San Jose, Sunnyvale, Silicon Valley and Palo Alto area at K1 Speed Santa Clara! If you are a motor sport enthusiast or you would like to try European-style kart racing with friends and family, a visit to K1 Speed is a must! Our high tech indoor kart track provides an authentic racing experience that is great for both novice and experienced drivers. With 20hp electric karts that can approach speeds of 45mph and a high-grip racing surface, drivers can push the limit through high-speed corners and feel a rush of adrenaline! We must warn you though: speed can become addictive!
K1 Speed Santa Clara is the clear choice for indoor go kart racing in the San Jose, Sunnyvale, Silicon Valley, Palo Alto, and greater Central Coast area. We invite you to come in and turn a lap yourself; we're confident you will not be disappointed in your experience!
Experience Electric Indoor Kart Racing in Santa Clara
There are a variety of options from which to choose for individuals interested in testing our our high performance electric go karts! K1 Speed Santa Clara is ideal for a number of occasions, including:
If you are planning an event with a large number of guests, we would be happy to help schedule an event for you. Our locations have meeting rooms with Wi-Fi connectivity, projection screens, televisions, and racing memorabilia, and our lobbies are spacious and inviting. If you would like to have food at your event, we can also help arrange catering.
My 10 year old daughter and her friend were trying go-karting for the first time. Since she was feeling her way around the track, she was much slower than all other racers. K1 moved them to their own race the second session. Obviously a good safety move, but also more enjoyable for the girls. Thank you for that!

Our group had a great time! And loved the bragging rights of winning.

Lynette P.
18:30 28 Jun 22
I drive here to be humbled by 13 year olds out for blood/with a death wish. 🤌🤌🤌🤌🤌🤌

The electric race carts were pretty neat. The place could use some updates though

Great track and fun times. this is one K1 that only has one track with laps in the mid-20s being fantastic. they will throttle power based on the overall group abilities keeping it safe even for the slower drivers.

Nice racing with my teammates here

Xuankang L.
01:58 15 Jun 22
It is very fun place for race.

We had an awesome time!!! Super fun!! Wish there was a way to do reservations for parties less than 8, and a way to streamline the registration process. We arrived just before opening, and left 2.5 hours later after doing 2x12 lap races. Lots of waiting...

Very great place to hangout. My nephew visited us and he loved it 😍. This is the place for teens and adult to enjoy weekends

Great team bonding experience. And a lot of fun too. The crew is very professional and kept the whole thing going rathe smooth.

Sreenivasa V.
01:50 24 May 22
Great experience my son's had a blast.

Shenale C.
17:31 22 May 22
My Son and I had a blast! The carts are plenty fast!

Santa Clara Newsletter Sign Up
Be the first to know about special events and promotions.