Corporate Events
Birthday Parties
Arrive & Drive

Fun for the
Whole Family!

BOOK NOW
WE MAKE IT EASY TO PLAN
YOUR PARTY AND CELEBRATE
WITH FRIENDS!
Birthday Fun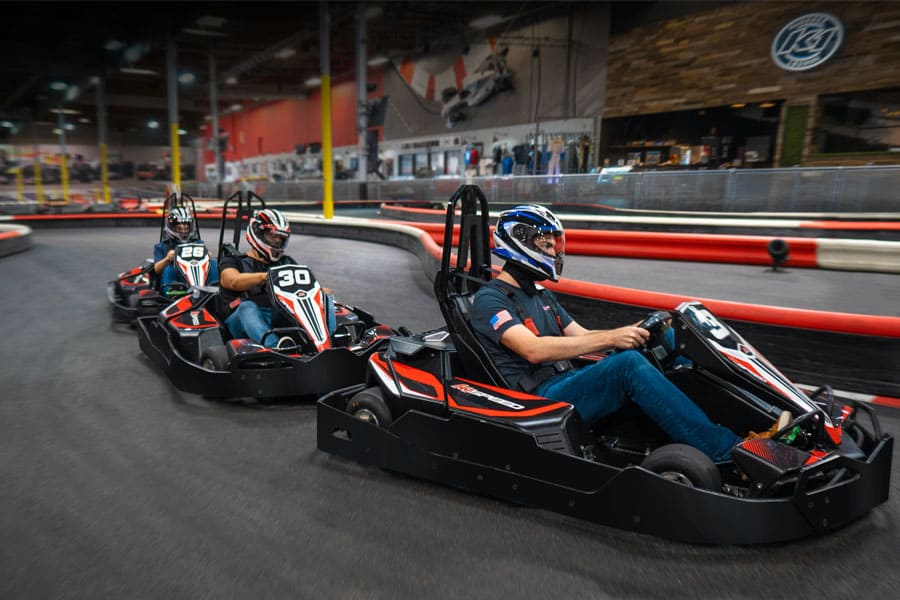 Corporate Events
Birthday Parties
Arrive & Drive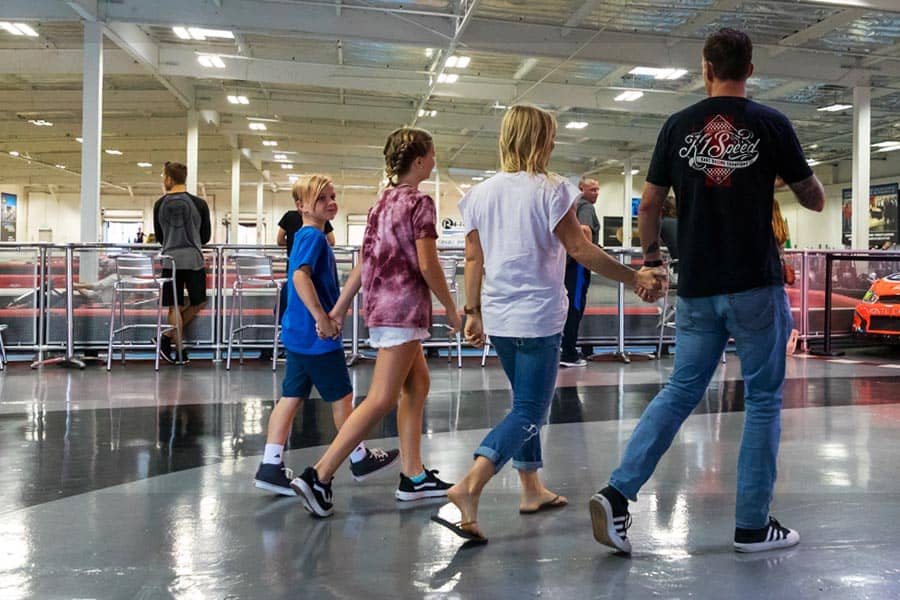 Fun for the
Whole Family!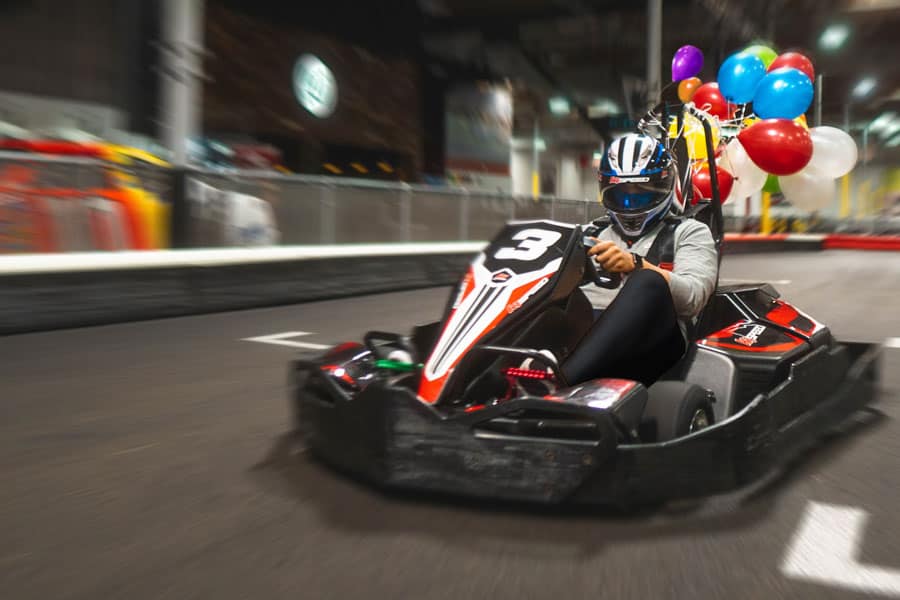 BOOK NOW
WE MAKE IT EASY
TO PLAN YOUR PARTY
AND CELEBRATE
WITH FRIENDS!
Birthday Fun

NOW ACCEPTING PRIVATE GROUP RESERVATIONS
Our go-kart racing location in Dublin, California is the place for entertainment in the greater East Bay area. Residents of Northern California will find that K1 Speed is much more than a simple go-kart track. Conveniently located near Livermore, Pleasanton, Fremont, and Walnut Creek, K1 Speed Dublin is the ideal destination for your next thing to do, birthday party, corporate function, or team building activity.
When not racing on track, competitors can relax in our spacious lobby, or grab a snack or beverage from our Paddock Lounge. We even have a museum-quality collection of authentic racing memorabilia. Make no mistake though – for the best go-kart racing in Dublin, there is no other choice but K1 Speed! Our all-electric karts offer superb performance and our locations are designed to be world-class entertainment venues.
Come in today and see for yourself!
We offer racers a number of different options to meet their needs. Rest assured, there's an option that is right for you and your group. These racing options include:
Arrive and Drive – One of our most popular race options is our Arrive & Drive package. Come in, any time of day, any day of the week, and take part in a heat with timed laps. With up to 11 other competitors on track at the same time as you, the racing action can become intense!
Corporate Events – If you would like to host a corporate holiday party, team building exercise, or some other type of corporate event, we have a number of corporate packages and corporate team building events that are tailored around your needs. Combined with our private meeting rooms, you can seamlessly combine work and play.
Racing at K1 Speed is available to individuals of all ages that meet our height requirements.  To try our electric karts for yourself, come in today. No reservation is required for Arrive & Drive races, and discounts are available when purchasing multiple races at once!
At K1 Speed, we pride ourselves on doing things differently. At our Dublin go-kart racing location, you won't find any used tires or dusty picnic tables, and you won't be racing on a worn-out and cracked track either. Further more, our karts aren't powered by tired, old lawn mower engines, and your refreshment options aren't limited to a broken vending machine in the corner, as is often the case at outdoor tracks. At K1 Speed, we do things differently.
From environmentally-friendly electric karts that offer superior performance to gas-powered alternatives to an advanced timing and scoring system that allows you to monitor your performance and lap times in real time, our goal is to provide you with a racing experience like no other. Try K1 Speed and you will forever be hooked! Believe us, our Dublin go-kart racing location will redefine what you come to expect from a go-kart track!
To experience the thrill of indoor karting at K1 Speed Dublin, simply come in today and sign up for an Arrive & Drive race. Alternatively, you may be interested in booking one of our race packages. If so, we'd be happy to help plan an event that meets your needs. We hope to see you soon!
Oh man, this was a blast.

Your staff was very friendly courteous and was a great help


A little Pricey but overall great experience

My son and I walked in on a Saturday afternoon; I figured it would be busy, but there appeared to be multiple parties along with other walk-ins who wanted to race, so the staff had their hands full. Despite the long wait time from check-in until we were able to race, the staff was courteous, helpful, and handled everything professionally.

The workers were super friendly and great!

Destiny C.
22:01 08 Nov 22
We had a company event here - the expectations of everyone having fun were low as it was most of our first times. But they were fabulous, and we had an unexpectedly amazing time! Thank you for this! We needed it after a long year! Staff were phenomenal!

K1 is awesome!! Treated family and friends to our son's 15th birthday there at K1. Was a great experience for everyone!!!

"All races are PER-PERSON and are not transferrable." I was thrown for a loop when I arrived because I didn't understand this.

Been here a few times now. Staff are not the greatest, but competent. The facility of fairly well maintained, location is easy to find.

Marc Cohen (.
20:36 10 Oct 22
Go Kart racing was fun. The catered food not so much.

Christopher J B S.
02:12 06 Oct 22
Took my son and his friends here for a birthday party. We had an amazing time!

Dublin Newsletter Sign Up
Be the first to know about special events and promotions.