Corporate Events
Birthday Parties
Arrive & Drive

Fun for the
Whole Family!

BOOK NOW
WE MAKE IT EASY TO PLAN
YOUR PARTY AND CELEBRATE
WITH FRIENDS!
Birthday Fun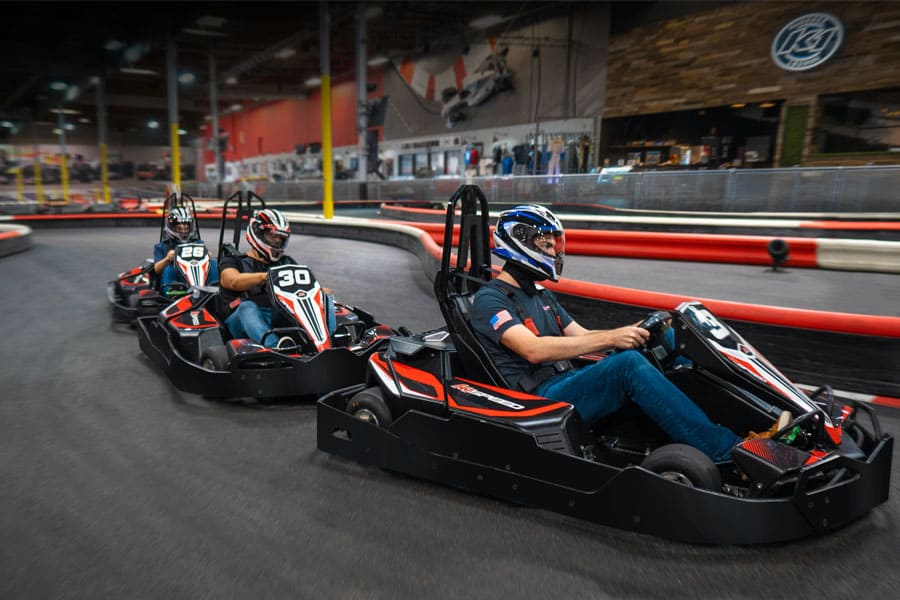 Corporate Events
Birthday Parties
Arrive & Drive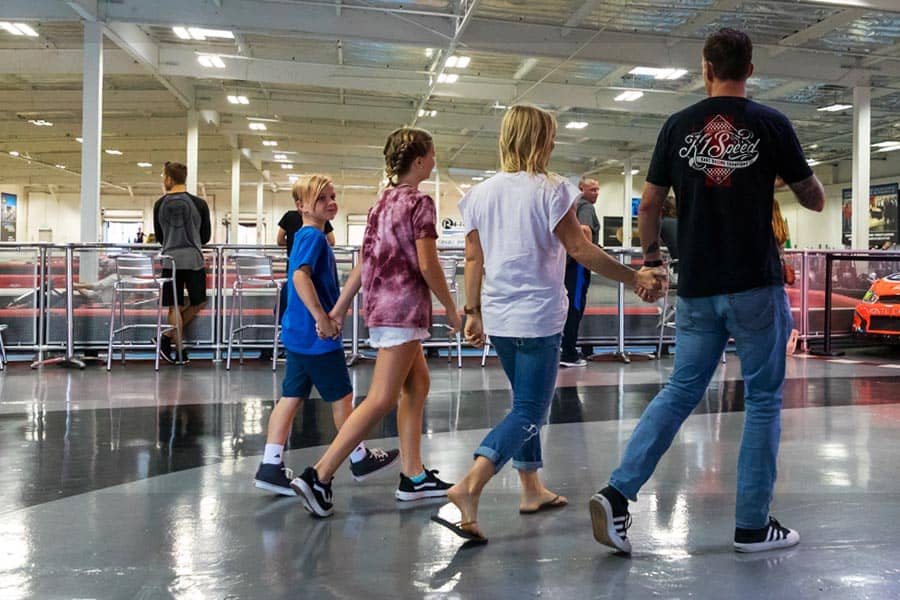 Fun for the
Whole Family!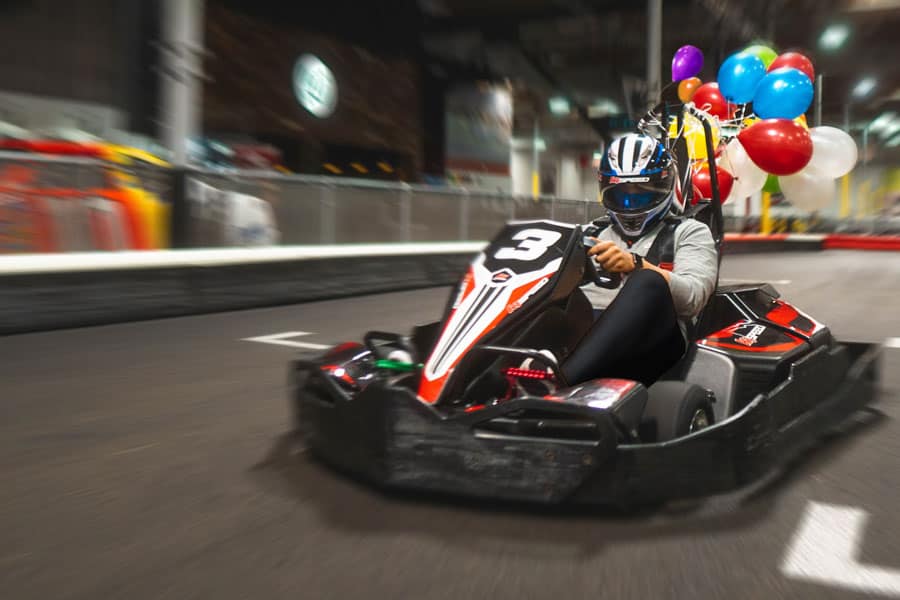 BOOK NOW
WE MAKE IT EASY
TO PLAN YOUR PARTY
AND CELEBRATE
WITH FRIENDS!
Birthday Fun

NOW ACCEPTING GROUP RESERVATIONS
Indoor Go Kart Racing Bend, Oregon
In addition to our Hillsboro location, we also have an indoor go-kart racing location in Bend to meet your needs. Our K1 Speed Oregon locations are world-class entertainment venues that are designed to keep you entertained and engaged, whether you're on or off the track. If you want to experience indoor karting yourself, are interested in hosting a fun and memorable party for a friend or loved one, or would like to plan a unique corporate function, we can help.
K1 Speed Bend is a fun thing to do near Deschutes, Redmond, Tumalo, and Alfalfa, and is located near popular Bend attractions such as Deschutes Brewery, Les Schwab Amphitheater and the High Desert Museum.
Indoor Go Kart Racing – The K1 Speed Difference
So what makes K1 Speed unique? Well, where do we start?! First off, every one of our locations, located throughout the United States from Southern California to Southern Florida, is entirely self-contained. Our indoor go-kart racing locations, including our Bend, OR location, allow individuals to race every day of the year, regardless of weather. Rain, snow, sleet, or blistering heat, driving enthusiasts can come to K1 Speed, escape the weather, and start racing!
The other difference that sets K1 Speed apart from the competition, and the feature that we have grown and built our reputation on, is our use of 100-percent, all-electric karts. Forget about the lawn mower-powered go-karts of your youth. Our European-style electric karts are high-performance machines, producing tremendous torque and horsepower from advanced electric motors. These zero-emission karts outperform their gas-powered counterparts while being better for the environment, quieter, and arguably, easier to drive. With our karts, you don't have to worry about stalling the engine or dropping out of the power band in a tight corner – our electric motors produce maximum torque at all speeds! Race wheel-to-wheel at speeds approaching 45 mph on an indoor track!
Special Events and Corporate Packages
We offer far more than just our Arrive and Drive racing package. Regardless of your needs, we have them met. We have a number of packages to choose from, including:
If you are interested in planning a party at our indoor go-kart racing location in Bend, Oregon, we can help. We offer catering options, private room rentals, and custom race packages. Schedule an event today – you won't regret it!

Lots of fun for everyone. 🙂

Christopher J.
05:17 28 Feb 21
Great staff, clean facility, challenging course. Great family fun racing around and burning some calories.

We just where there. We had FUN!

Slithery and N.
04:02 23 Feb 21

It was a lot of fun, but definitely could have been better. We constantly had our carts slowed down electronically while the couple of other competitors who were racing with us did not and we were told to let them pass. How can you let someone pass if you are racing and you have your foot to the floor? The competitiveness of the others was a bit beyond as they slammed both of my kids into the wall, so much so that my daughter got a headache and my sons knee was slammed into the cart and hurt for a few hours, where he was limping. Definitely could separate the groups better. All-in-all it was enjoyable but my wife was glad I started in front of the whole family as she thought I would get into a fight for how the others treated my kids...She would have been correct if I had seen it.

Jeffrey M.
19:26 20 Nov 20
Very fun and VERY competitive

Abigayle M.
00:06 20 Nov 20
I've been to a lot of K1 Speed locations throughout the country and surprisingly, this was one of the most fun experiences I've had.The staff was knowledgeable, super friendly, and overall excellent. The track area itself was also exceptionally maintained and super clean, which is very important during these COVID plagued times.I gotta say, at first I was worried because this is one of the smaller track layouts, but that worry quickly went away once I realized that you feel the speed of the carts MUCH more on a smaller track than on a larger one.Next time I'm in Bend, I'll definitely be coming back here!

So much fun, will be going back soon!!

For the simple meaning is fantastic fun and exciting. On another note my lil clutch slipped outta my hand on the way out to the car, and they picked it up on a lot check. To my surprise everything was still in it.

pleasant atmosphere and very effective methods of getting multiple parties to race in a timely manner

Awsome place! I didn't know how hard racing was till I came here. The staff is nice and they understand the necessity of mask and what not. Very satisfied and my family is too!

Be the first to know about special events and promotions.