Corporate Events
Birthday Parties
Arrive & Drive

Fun for the
Whole Family!

BOOK NOW
WE MAKE IT EASY TO PLAN
YOUR PARTY AND CELEBRATE
WITH FRIENDS!
Birthday Fun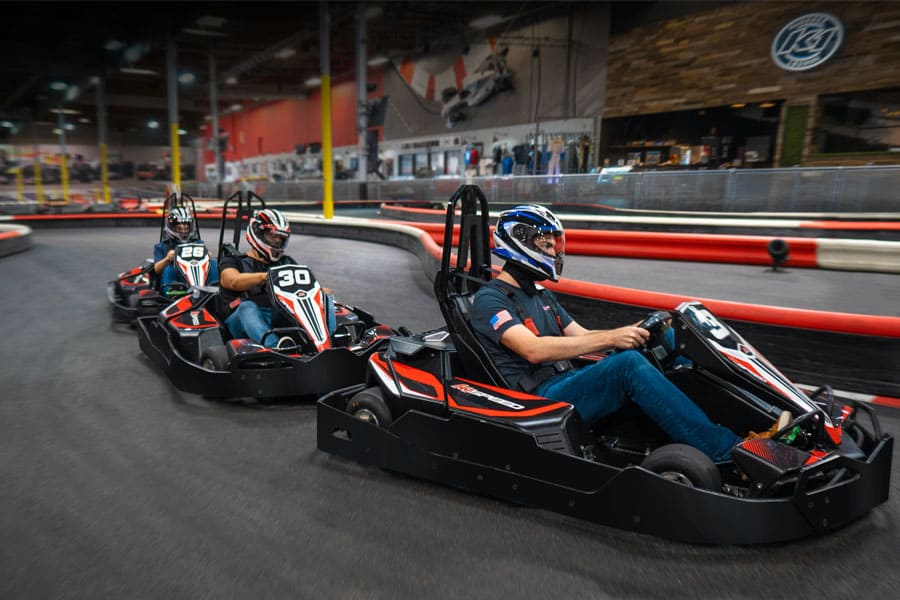 Corporate Events
Birthday Parties
Arrive & Drive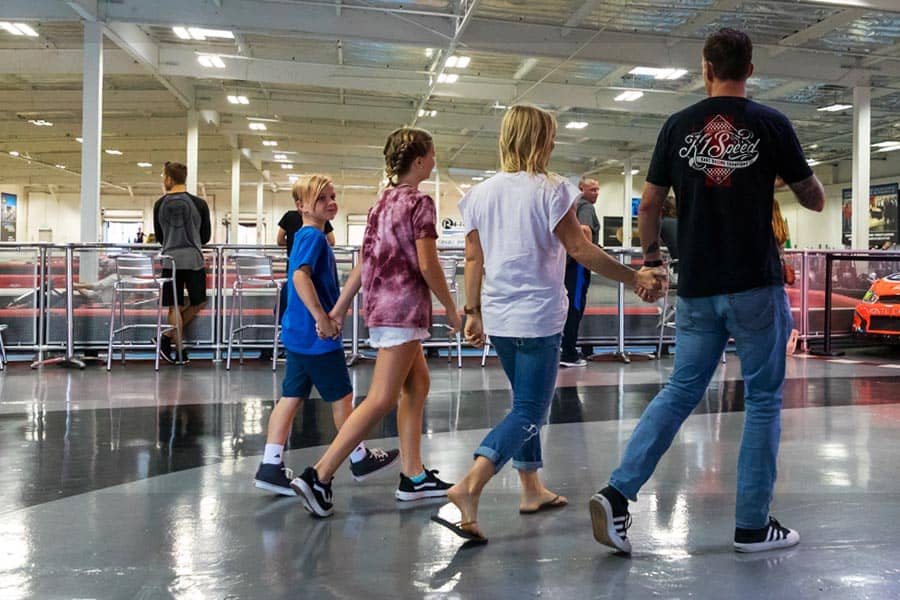 Fun for the
Whole Family!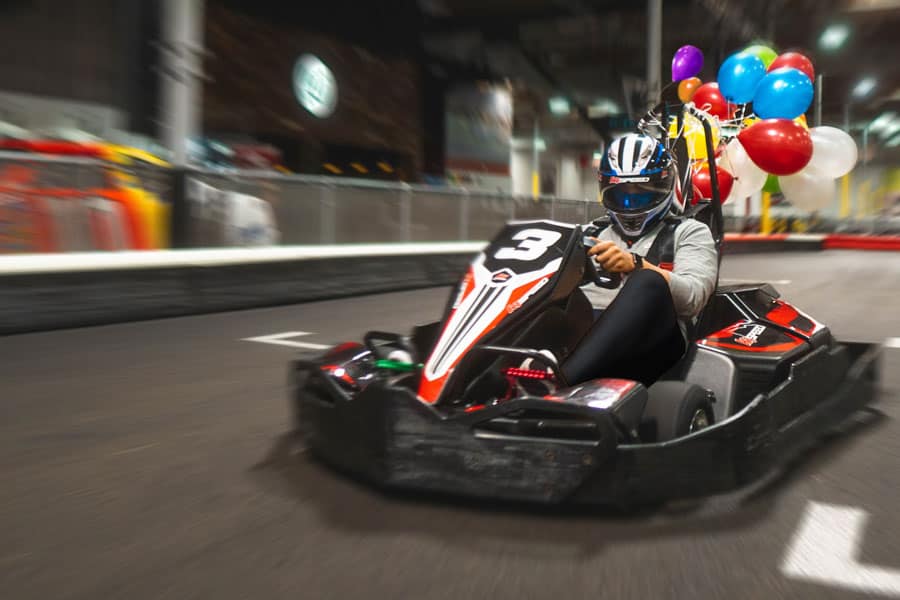 BOOK NOW
WE MAKE IT EASY
TO PLAN YOUR PARTY
AND CELEBRATE
WITH FRIENDS!
Birthday Fun

NOW ACCEPTING GROUP RESERVATIONS
Indoor Go Kart Racing Bend, Oregon
In addition to our Hillsboro location, we also have an indoor go-kart racing location in Bend to meet your needs. Our K1 Speed Oregon locations are world-class entertainment venues that are designed to keep you entertained and engaged, whether you're on or off the track. If you want to experience indoor karting yourself, are interested in hosting a fun and memorable party for a friend or loved one, or would like to plan a unique corporate function, we can help.
K1 Speed Bend is a fun thing to do near Deschutes, Redmond, Tumalo, and Alfalfa, and is located near popular Bend attractions such as Deschutes Brewery, Les Schwab Amphitheater and the High Desert Museum.
Indoor Go Kart Racing – The K1 Speed Difference
So what makes K1 Speed unique? Well, where do we start?! First off, every one of our locations, located throughout the United States from Southern California to Southern Florida, is entirely self-contained. Our indoor go-kart racing locations, including our Bend, OR location, allow individuals to race every day of the year, regardless of weather. Rain, snow, sleet, or blistering heat, driving enthusiasts can come to K1 Speed, escape the weather, and start racing!
The other difference that sets K1 Speed apart from the competition, and the feature that we have grown and built our reputation on, is our use of 100-percent, all-electric karts. Forget about the lawn mower-powered go-karts of your youth. Our European-style electric karts are high-performance machines, producing tremendous torque and horsepower from advanced electric motors. These zero-emission karts outperform their gas-powered counterparts while being better for the environment, quieter, and arguably, easier to drive. With our karts, you don't have to worry about stalling the engine or dropping out of the power band in a tight corner – our electric motors produce maximum torque at all speeds! Race wheel-to-wheel at speeds approaching 45 mph on an indoor track!
Special Events and Corporate Packages
We offer far more than just our Arrive and Drive racing package. Regardless of your needs, we have them met. We have a number of packages to choose from, including:
If you are interested in planning a party at our indoor go-kart racing location in Bend, Oregon, we can help. We offer catering options, private room rentals, and custom race packages. Schedule an event today – you won't regret it!
What an experience!! We had so much fun our faces ached from smiling. All ages were impressed - tween to grandpa! The staff was amazing. Everyone was helpful, cheerful and fun! Thanks for the memories!

K1 Speed is an awesome place for a high-octane adventure. The indoor go-kart tracks are challenging and exciting, and the staff is always friendly and helpful. The corporate event venue and team building activities are great for team building and bonding. Overall, a great time for all. Highly recommended!

Great environment with an even better staff! They are super kind and just felt taken care of. The racing is extremely fun. Would definitely recommend!

William B.
18:39 29 Nov 22
Amazing workers and employees, and always so fun!

Loved it and will definitely go bk! Was a lil disappointed with the 950.00 they charge for a "party room" to eat 2 cold and late pizzas and no decorations 😒 and an hour in the vr room for 6 people... and the 3 race package...overall we love the place and will avoid "booking a party" and just go norm next time 😊

Love going here with a group of people. Reading other reviews I do think it's most fun to go with your own group and race with people you know. Always better to race people at the same or similar level, but if everyone knows each other, even different skill levels are fun to race together.

We love going here when we visit the ranch in Bend OR. We are planning to move to Bend at end of year and will probably be at this place alot.

BodhiLIA "bodhilia" I.
14:43 24 Sep 22
I've been going to k1 speed for a couple years now however my last experience was my best one so far. I went with a couple of friends on my birthday august 29th and not only did I get a free birthday pass, I had a friend who couldn't afford to race and the manager came over after we used all our races and gave everybody in our group a free race!! This place is family friendly and a total blast for those fun competitive friendships.

We love k1 speed. These go carts are definitely a step up from your local family fun center. I liked how they turned the main lights off and lit up neon lights on the track for a cool experience. However, I've been to the K1 in Hillsboro and they are faster. Bummer. The employees are nice and respectful, so I can't say too much of a negative. I do wish the prices were about $5 less per race though.

Exceptional staff. My son chase and I race at K1 in Bend quite frequently. The entire team of staff are trained, dedicated to there positions, 10 on friendly and make every guest's experience one to remember. The management is very impressive.I highly encouraged people to come check them out!

Nothing but smiles!! 5 stars

Jeremiah M.
04:07 08 Jul 22
Fun, intense sort of experience. We only did one race and that was enough for us. We had a gift certificate for the races, but as first time participants, we had to also buy the $7/person annual membership. Not terrible, but the whole thing would have been well over $100 for a 20 min experience for 4 people.

Stephanie J.
17:55 03 Jul 22
Be the first to know about special events and promotions.