2015 Racing4Research Pro-Am Kart Race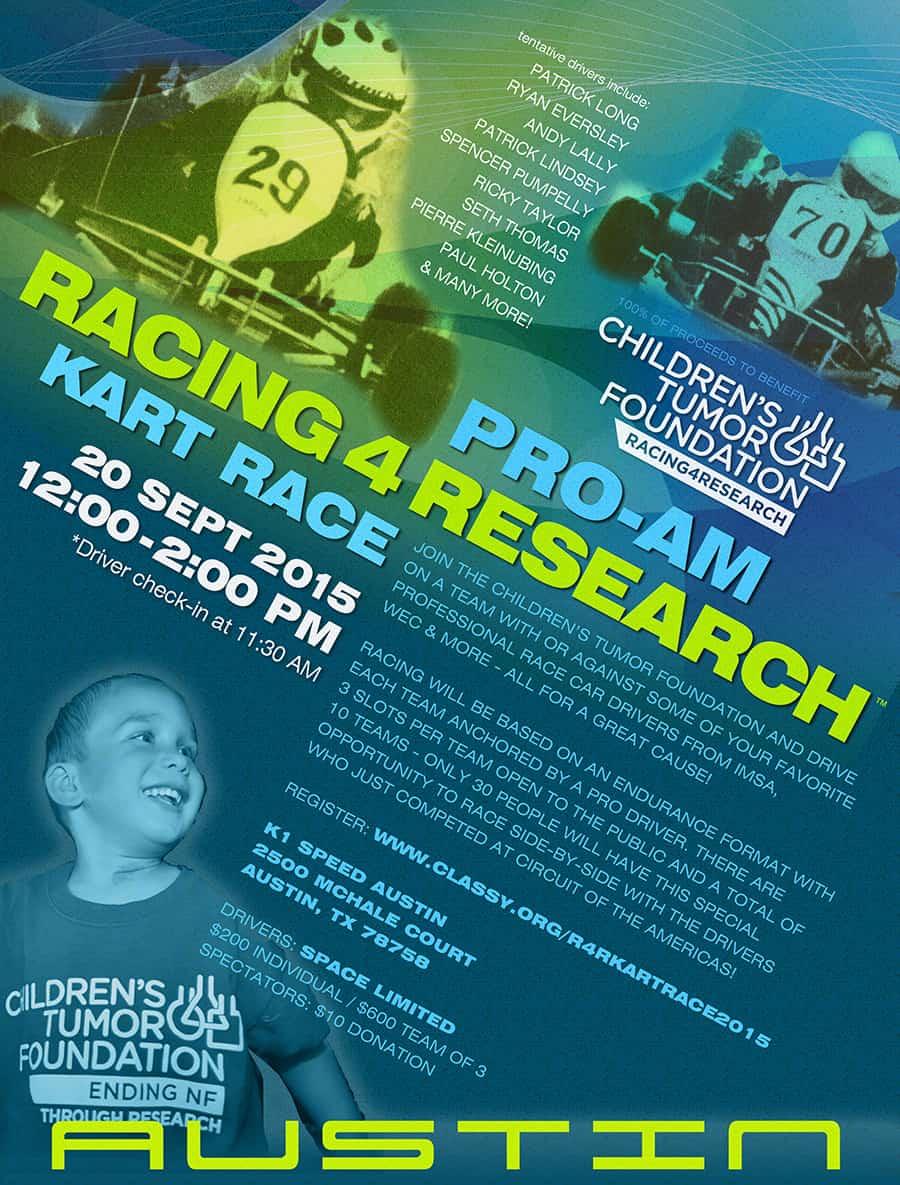 Join the Children's Tumor Foundation and drive on a team with or against some of your favorite professional race car drivers from IMSA, WEC and more – ALL FOR A GREAT CAUSE!
Racing will be based on an endurance format with each team anchored by a pro driver. There are three slots per team open to the public and a total of 10 teams – only 30 people will have this special opportunity to race side-by-side with the drivers who just compete at Circuit of The Americas!
Spectators are welcome.