Corporate Events
Birthday Parties
Arrive & Drive

Fun for the
Whole Family!

BOOK NOW
WE MAKE IT EASY TO PLAN
YOUR PARTY AND CELEBRATE
WITH FRIENDS!
Birthday Fun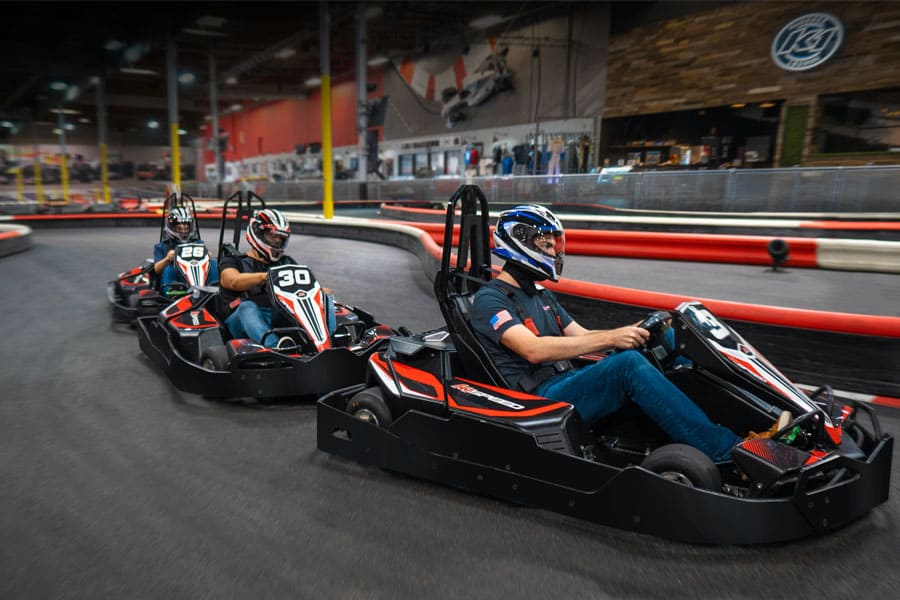 Corporate Events
Birthday Parties
Arrive & Drive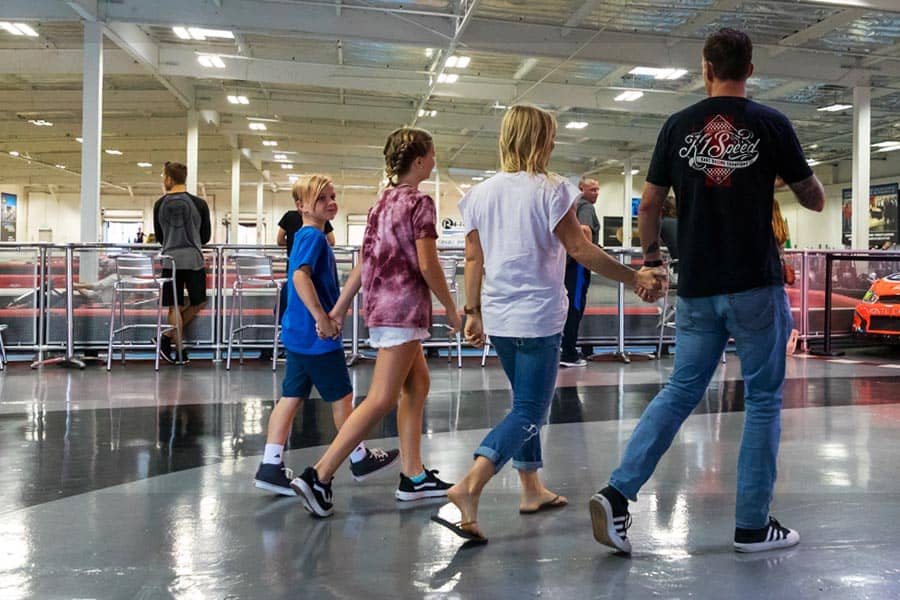 Fun for the
Whole Family!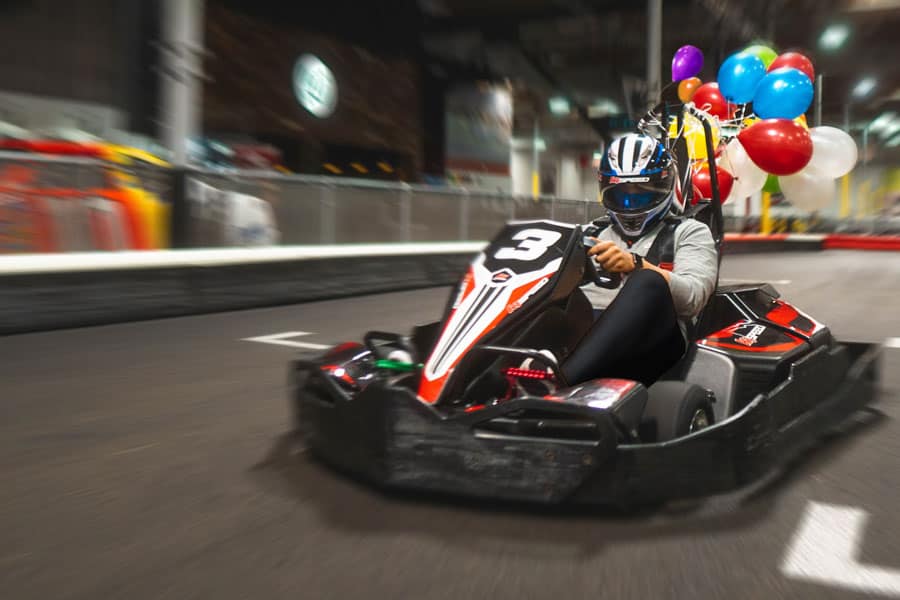 BOOK NOW
WE MAKE IT EASY
TO PLAN YOUR PARTY
AND CELEBRATE
WITH FRIENDS!
Birthday Fun

NOW ACCEPTING PRIVATE GROUP RESERVATIONS
Indoor Go Kart Racing San Diego – Downtown, East Village
Looking for a fun thing to do in San Diego other than visiting Sea World, the San Diego Zoo, craft beer breweries, or going to Comic Con? K1 Speed San Diego provides a thrill like no other in town! Located in beautiful downtown San Diego, near the Gaslamp Quarter, East Village, and Petco Park, K1 Speed San Diego provides exciting racing action in an incredibly convenient location. Our K1 Speed San Diego location brings indoor go-kart racing to the heart of America's Finest City! We invite you to come down today – it's the same thrilling experience, much closer to home.
We have a number of different ways to experience indoor go-kart racing at our San Diego location. By far our most popular is our Arrive & Drive option. With this package, individuals of all ages* can come in anytime and experience the thrill of indoor karting, without the need to schedule a reservation. Simply show up and start racing – it's that easy! Our Arrive & Drive races are for best lap time, allowing individuals to race for the win regardless of where they slot in the starting order, providing for a fair and evenly matched playing field.
For groups of 8 or more people, we also offer a range of go-kart racing packages. These packages are great for groups, as they provide exclusive use of the track during your heats, reserved race times, and even a podium celebration for the winners! Perhaps best of all, our race packages are structured after a Formula One or FIA GT race weekend – rather than race against the clock, you race against each other for position! Whoever passes the checkered flag first wins!
If you've visited our K1 Speed Carlsbad location, then you know just how impressive our all-electric karts are. However, if you've never made the trek up north, or are new to the sport of indoor go-kart racing, you're in for a surprise! The karts at our San Diego location features 20hp electric motors, providing them with superior performance to gas-powered alternatives. Around our roughly one-quarter-mile indoor kart track, they can reach speeds approaching 45mph! You can rest assured, whether you drive a Porsche every day or a bicycle, you will not be disappointed in the performance!
We have developed our San Diego indoor go-kart racing location with your needs in mind. If you and your friends are coming in on a Friday night or Sunday afternoon to take part in our Arrive & Drive program, you'll find a spacious lounge, complete with black leather couches, plasma televisions, our Paddock Lounge eatery, and a collection of authentic racing memorabilia. We want you to feel like K1 Speed is the place to go to for karting!
If you are planning a party for multiple people, you will find a variety of private room rentals available, of varying sizes, as well as an extensive list of catering options. Your satisfaction is important to us at K1 Speed, and we have done everything possible to accommodate your needs and those of your party. If you are planning a large gathering, we are confident you won't find a better option than our San Diego karting location! Experience indoor go-kart racing today! This location is in downtown San Diego, near the Gaslamp Quarter and East Village.
This place is perfect for that small get together and just have fun! The staff are great! the food is good too!

egionee J.
10:29 06 Mar 21
Fun for kids and adults. Kids have to be 48 inches tall for junior karts and adults 58 inches tall for adult karts. Junior karts do not race with adult karts! So thrilling!!!!

First time here its was fun but the other drivers get very competitive😑Great staff

Jasmine M.
06:54 01 Mar 21
Its fun, until you get penalized and they slow you down.

Fantastic place for having fun and also pushing fast laps, the karts are great for fast corner entries. Really great experience all around.

Had my 37th birthday party at K1 Speed. Event coordinator Amador works at the headquarters and set up my contract. He worked with my budget! Shout out to the San Diego manager! He was very professional and experienced! Shout out to Chris, the one that organized our race when we were ready to race .

Have patience,,,new drivers run the fun

Hungryman E.
17:55 12 Feb 21
My son and me we had lots of fun today

Had a blast group with group of eight racers, with a trophy ceremony and funny pics

Best Microwaved pretzels!

Have so much fun I will bring my family next time.

(Translated by Google) #MPLVT(Original)#MPLVT

Esequiel L.
18:58 20 Jan 21
San Diego Newsletter Sign Up
Be the first to know about special events and promotions.