Corporate Events
Birthday Parties
Arrive & Drive

Fun for the
Whole Family!

BOOK NOW
WE MAKE IT EASY TO PLAN
YOUR PARTY AND CELEBRATE
WITH FRIENDS!
Birthday Fun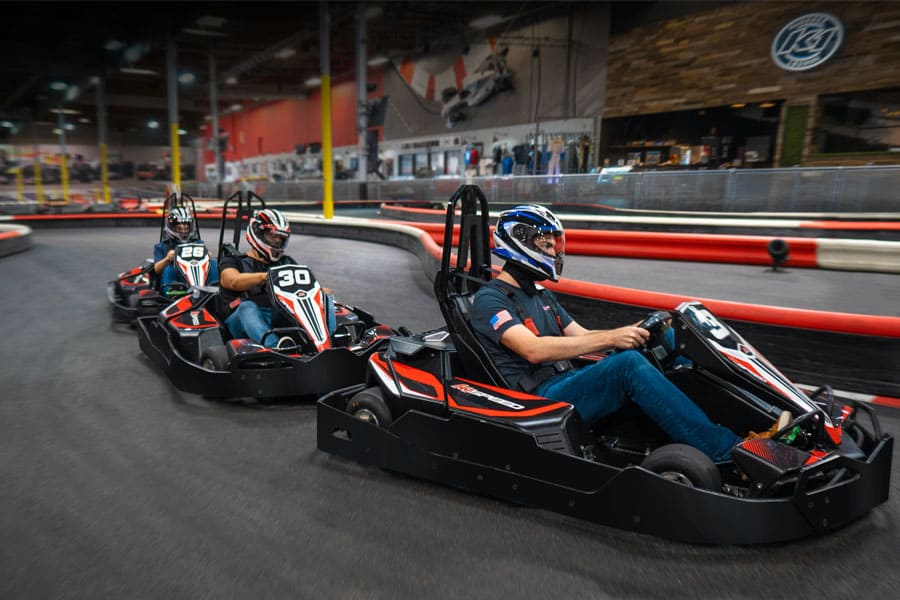 Corporate Events
Birthday Parties
Arrive & Drive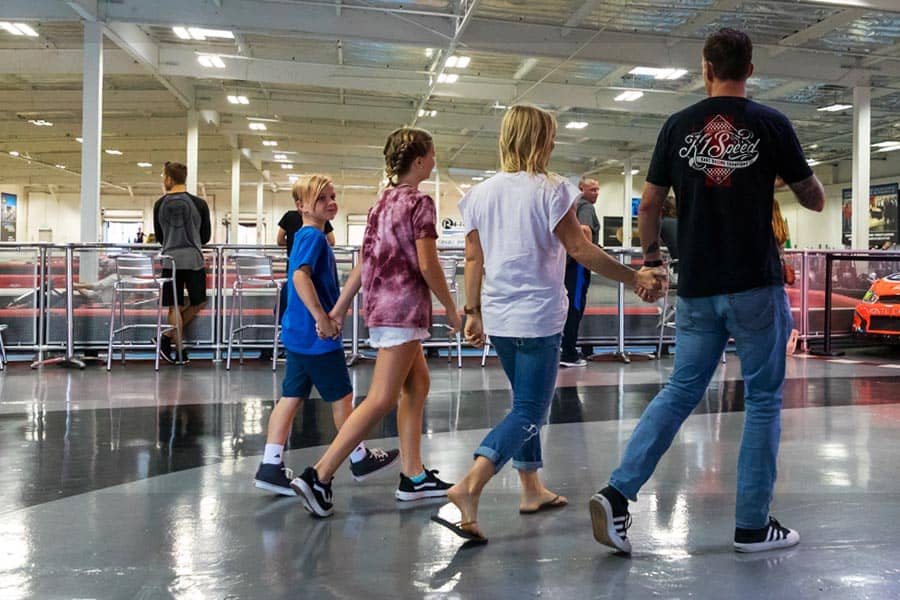 Fun for the
Whole Family!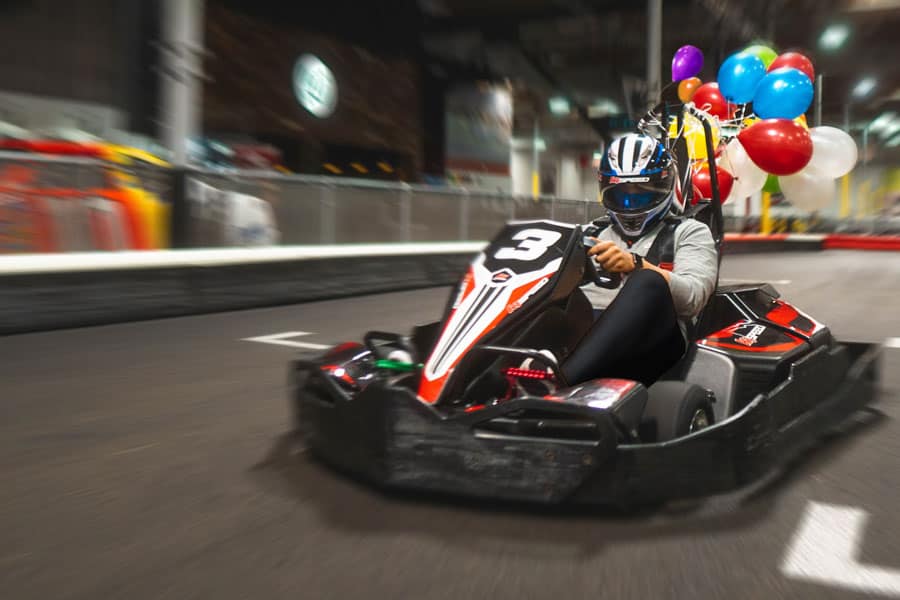 BOOK NOW
WE MAKE IT EASY
TO PLAN YOUR PARTY
AND CELEBRATE
WITH FRIENDS!
Birthday Fun

NOW ACCEPTING PRIVATE GROUP RESERVATIONS
Indoor Go Kart Racing Burbank
If you live in the greater Los Angeles metropolitan area, you have not one K1 Speed location to choose from but several! In addition to our Torrance and Ontario locations, we now have an indoor go-kart racing location in Burbank to meet your needs. Our K1 Speed Los Angeles locations are world-class entertainment venues that are designed to keep you entertained and engaged, whether you're on or off the track. If you want to experience indoor karting yourself, are interested in hosting a fun and memorable party for a friend or loved one, or would like to plan a unique corporate function, we can help.
One of the best indoor go kart tracks in Southern California!
Indoor Go Kart Racing – The K1 Speed Difference
So what makes K1 Speed unique? Well, where do we start?! First off, every one of our locations, located throughout the United States from Southern California to Southern Florida, is entirely self-contained. Our indoor go-kart racing locations, including our Burbank location just north of Los Angeles, allow individuals to race every day of the year, regardless of weather. Rain, snow, sleet, or blistering heat, driving enthusiasts can come to K1 Speed, escape the weather, and start racing!
The other difference that sets K1 Speed apart from the competition, and the feature that we have grown and built our reputation on, is our use of 100-percent, all-electric karts. Forget about the lawn mower-powered go-karts of your youth. Our European-style electric karts are high-performance machines, producing tremendous torque and horsepower from advanced electric motors. These zero-emission karts outperform their gas-powered counterparts while being better for the environment, quieter, and arguably, easier to drive. With our karts, you don't have to worry about stalling the engine or dropping out of the power band in a tight corner – our electric motors produce maximum torque at all speeds! Race wheel-to-wheel at speeds approaching 45 mph on an indoor track!
Special Events and Corporate Packages
We offer far more than just our Arrive and Drive racing package. Regardless of your needs, we have them met. We have a number of packages to choose from, including:
If you are interested in planning a party at our indoor go-kart racing location in Burbank, we can help. We offer catering options, private room rentals, and custom race packages. Schedule an event today – you won't regret it!
It was a fun experience, week days there is no line but weekends there is 3-4 waiting time they open weekends till 12 am and weekdays till 10pm

The go-kart racing was a lot of fun. The food and drinks were good. Unfortunately some of the arcade games were not working correctly. The Walking Dead game only fired some times when pulling the trigger. One of the pool tables ate two credits without starting. Minor one; Crusin' game didn't have the link play working. Overall a fun experience.

Our first experience was excellent. Staffs are friendly and nice to be indoors during the hot summer days. Wishing the track was wider to make it easier to pass the slower drivers.

wheelsfetish
01:36 13 Sep 23
My 8 year old loves to race and has a great experience every time we go to K1.

Benjamin O.
01:03 13 Sep 23

Carts were funs but better when they were gas powered (just my opinion). It is definitely geared more for kids. Extremely hot. There is no ac in the building so prepare to sweat. I mean really sweat. Like drenched after a downpour sweat. The staff was great and friendly. Carts we cool but they have speakers to make them sound like indy cars which I felt was a little childish. Again just my opinion. I would bring my kids there but wouldn't go as an adult on my own again.One other item. If you are going with a party book ahead. We had yo wait a while to race and couldn't go together.( our fault not theirs.

Took my son here for his 12th birthday and it was a blast. Will definitely be taking him to race more often.

The go karts were great and the kids loved the arcade. But there was an issue with one of the karts and they just swapped it and didn't give an extra lap even though the lap was stopped and therefore the time didn't register, effectively losing a lap for everyone. Also, there were two much faster people who did a second lap and they were put with lots of slower less experienced drivers so it wasn't as good fun for everyone. I think they should have put them on a separate go to make it better for all racing. But staff were friendly and we would go again.

Amazing staffAmazing vibeDefinitely will go back

It just needs to turn on the AC

My friends and I went I to K1 Speed in Burbank in first time. It was very nice place and cool fun kart game

Your Bend Or. team we're all first class. The only reason I didn't give 5 stars was due to not getting a print out of my session results. The results were emailed to me but only had very limited data, There was no way to see how my times measured up to other drivers over the last weeks or the best times for the month. Typically the sheet has all that info.

Burbank Newsletter Sign Up
Be the first to know about special events and promotions.